Figuring out the different types of Thai rice noodles for cooking can make you feel overwhelmed. Don't be. I've put together this post to help you easily decipher the different types of Thai rice noodles, in no time. Basically, Thai rice noodles are made from rice flour and water. The difference is in the thickness of the strands of noodles. (Except the egg noodles mentioned last.)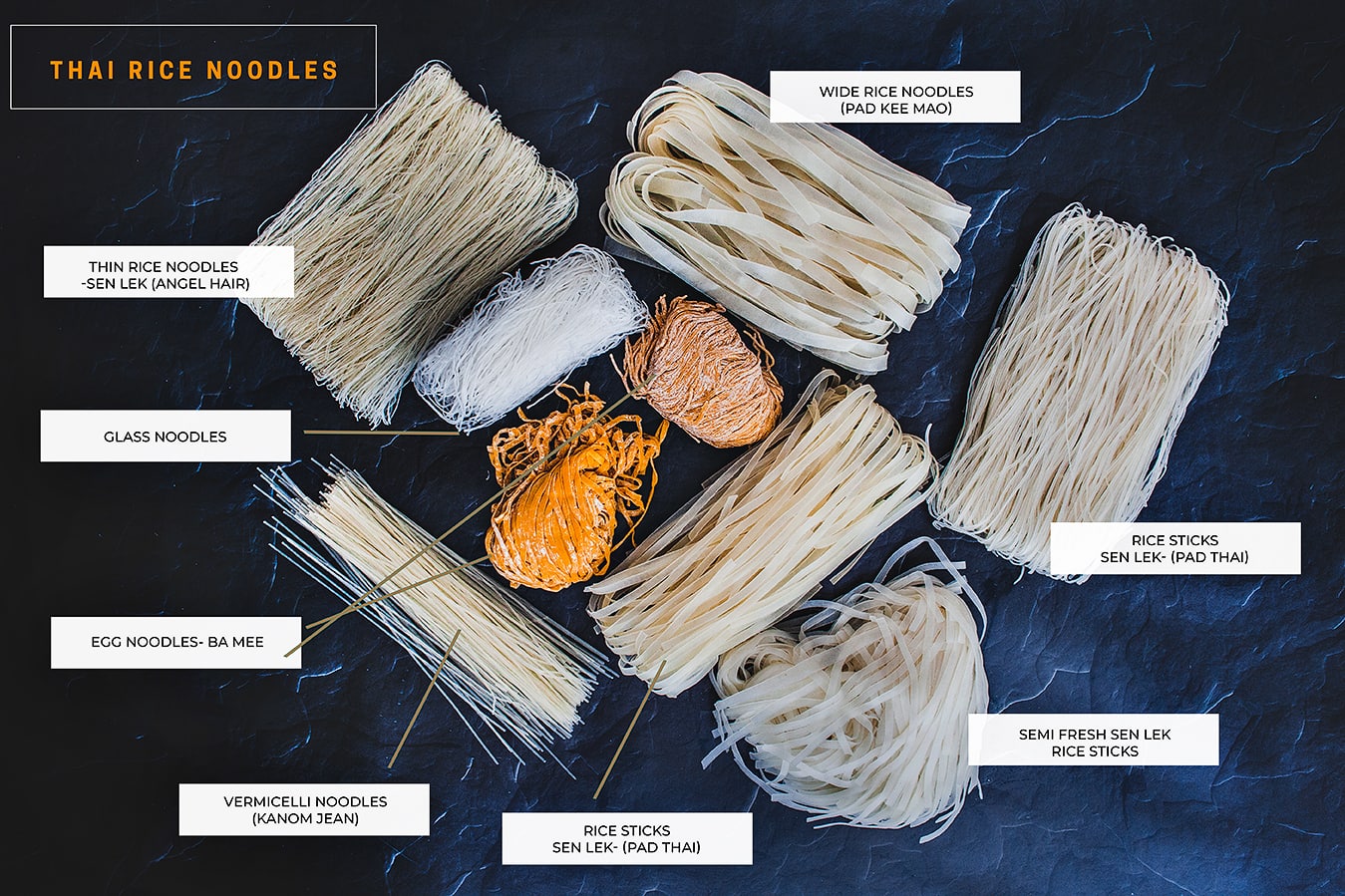 The different types of Thai rice noodles are:
Wide rice noodles (Sen Yai = Large Strand.)
These noodles are usually cut wide and flat. Used most often in stir fry dishes like Rad Na and Pad See Ew. There are 3 different types of wide noodles I will mention here.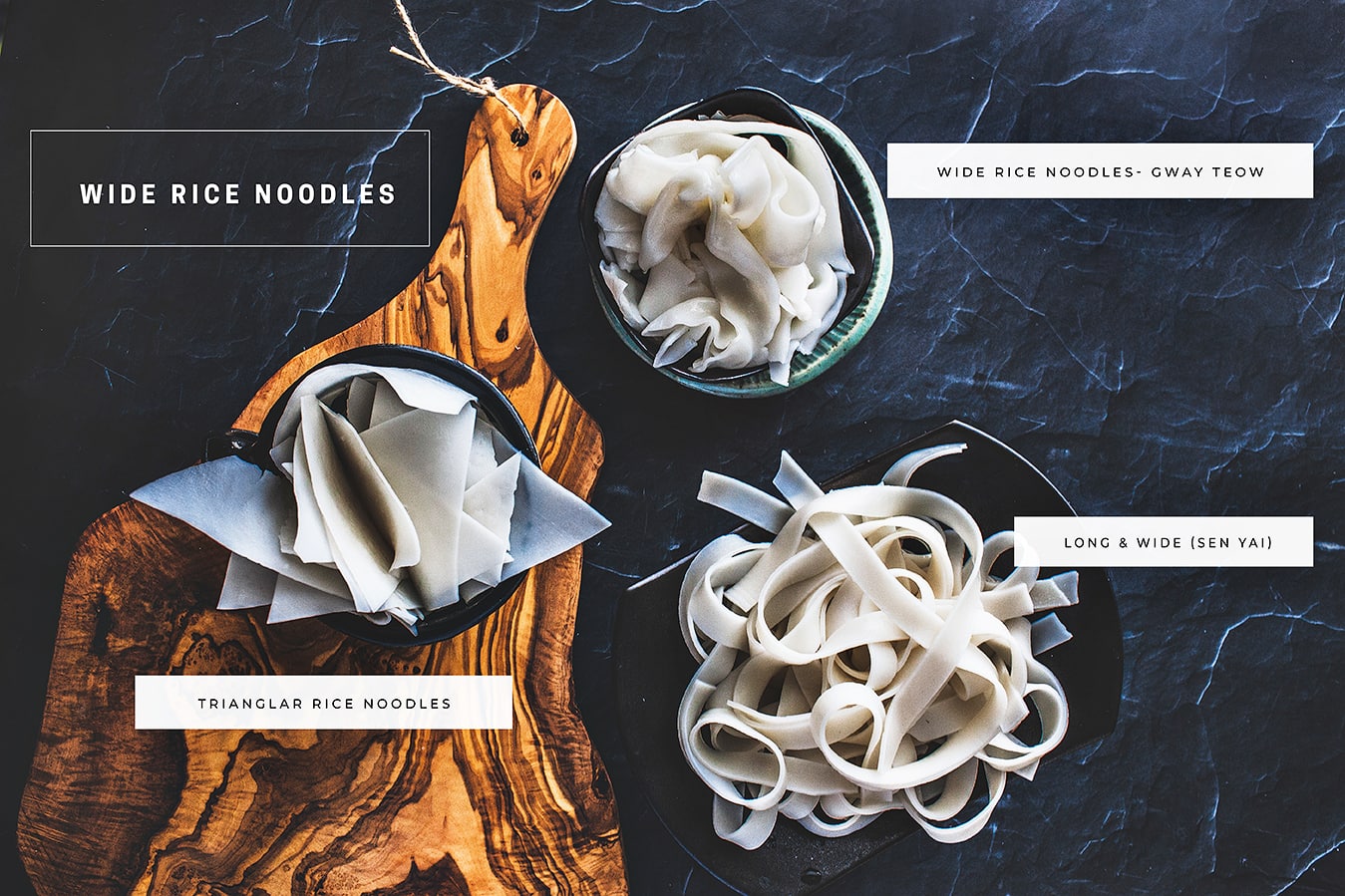 Wide Rice Noodles: (Gway Teow Noodles)
If you run across the large sheets of fresh noodles (Pictured below), they are best used fresh within a few days of being made. Where I live, I don't have access to freshly made rice noodles. I usually find them in the fridge or frozen section of the Asian m It is best to let the frozen noodles thaw, then quickly steam to soften and separate the strands before cooking.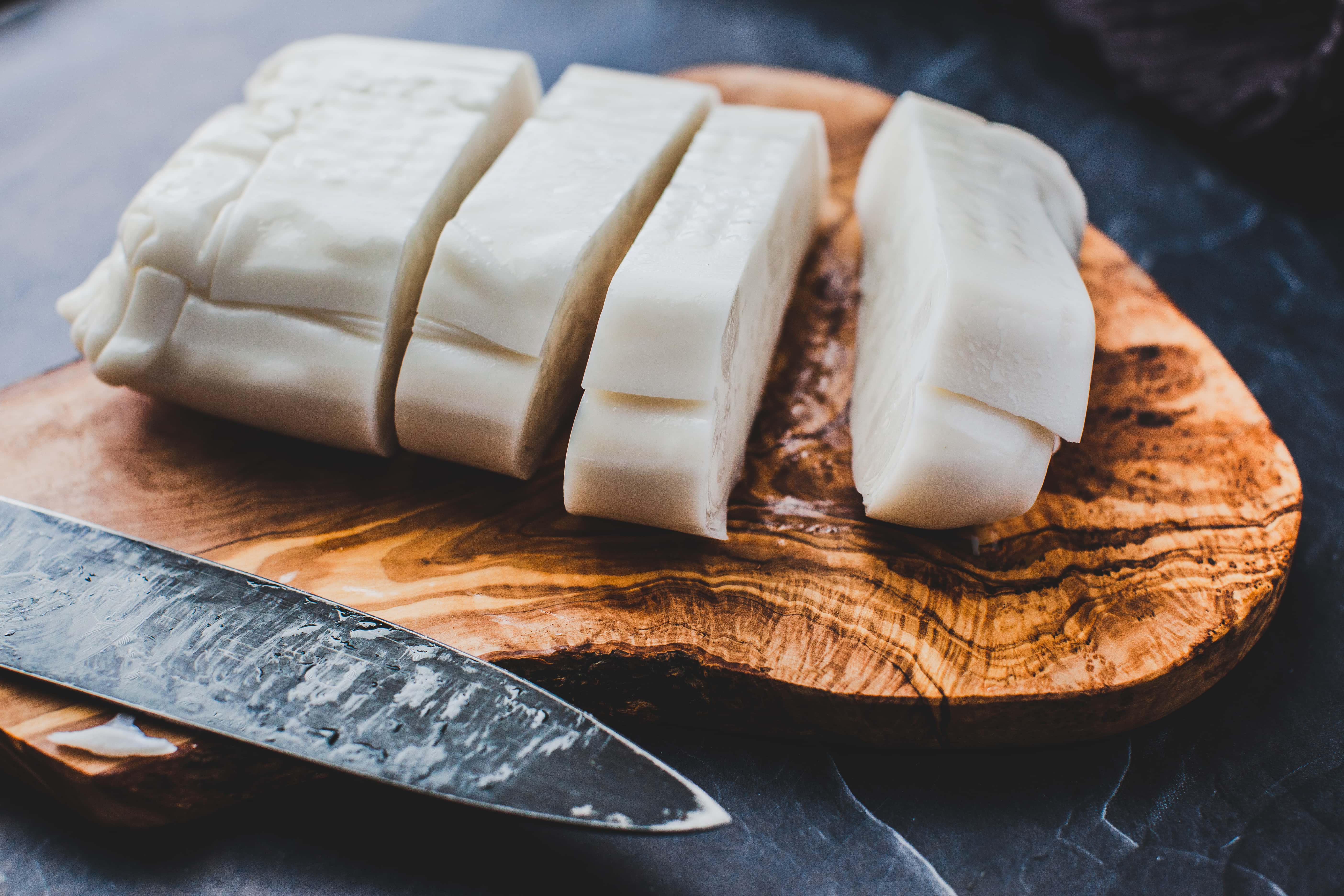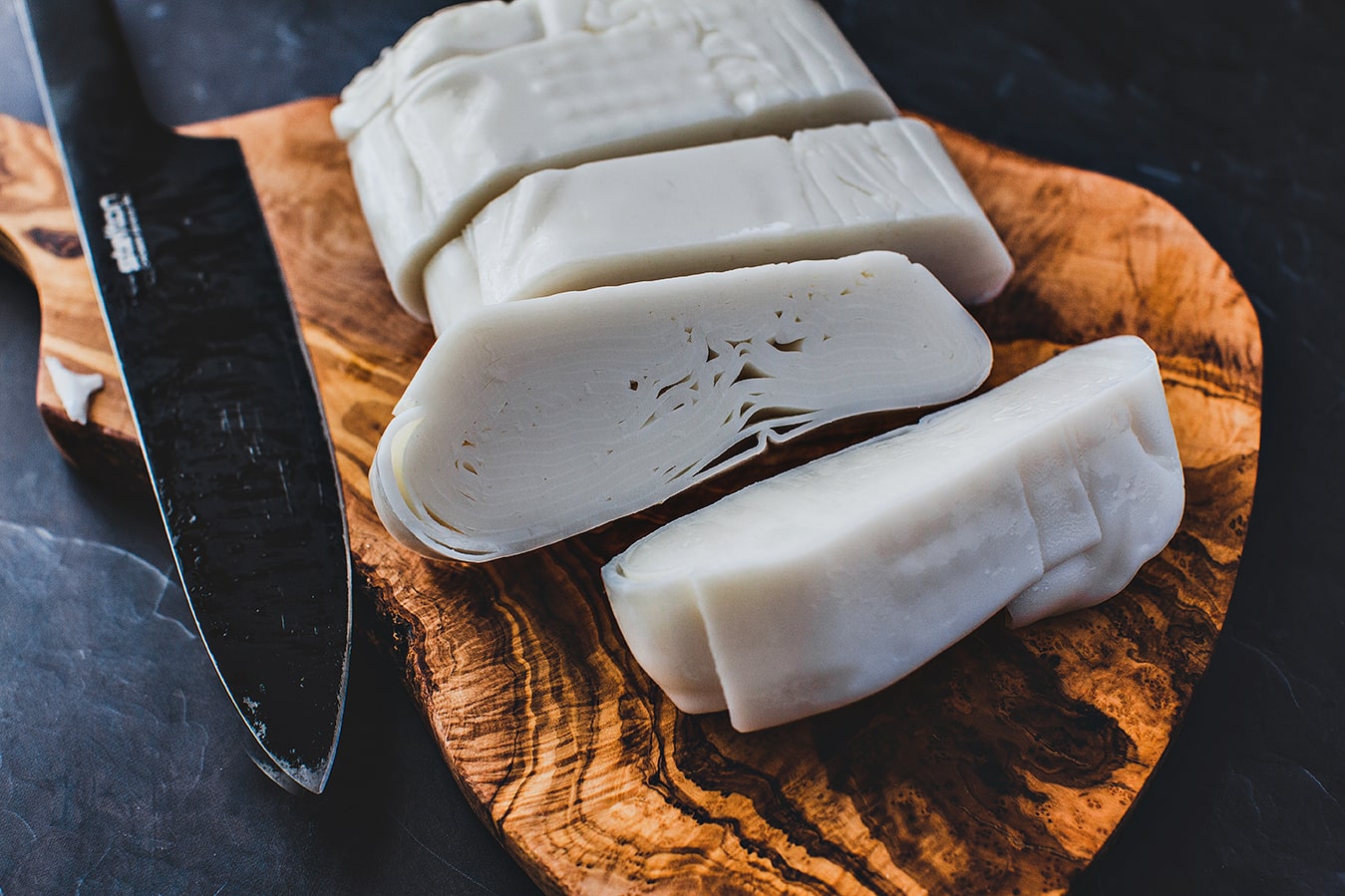 Wide & Triangular Rice Noodles.
Some wide Thai rice noodles come in triangular or square shapes around 3 inches wide. (Picture below). They are usually packaged dry and need soaking in hot water for 20-30 minutes before cooking. These noodles can sometimes be hard to find but I'm seeing more and more of them around in dried packaging in the noodle section of Asian markets.

Wide-Rice Stick Noodles:
The other wide rice noodles are long, but flat noodles (See Pictures). These also require soaking in hot water for 10-15 minutes until soft before cooking. They are also labeled "Rice Stick" You can usually see the wider width of the noodles through the packaging when compared to the smaller "Pad Thai" Noodles.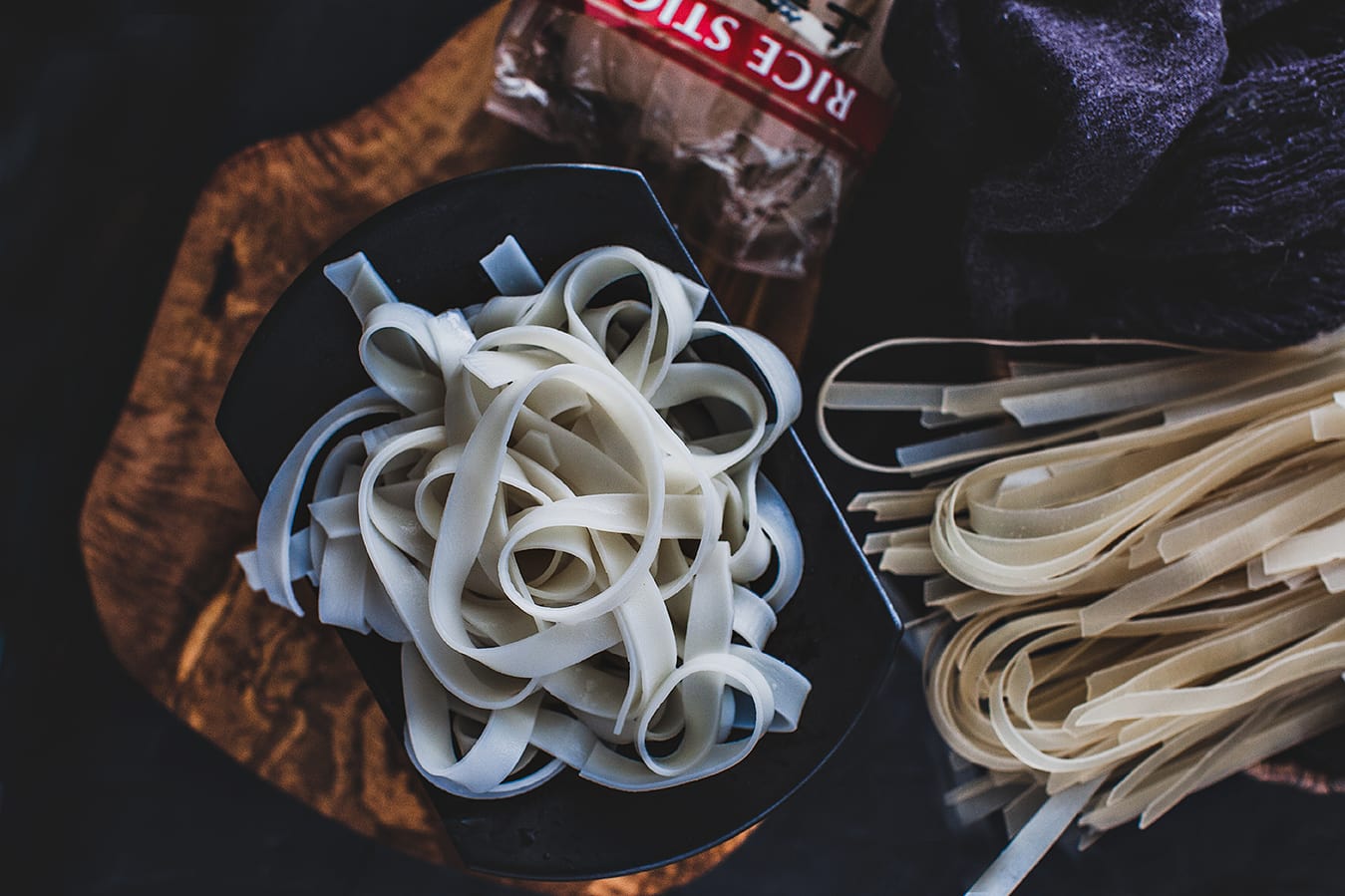 These wide noodles mentioned above are the top 3 wide noodles I use often in my Thai cooking. Now on to the rest of the Thai rice noodles.
Thin Rice Noodles. (Sen Lek = Medium Strand)
Literally means "Small Line". These are the most popular Thai rice noodles outside of Thailand. Also called "Rice Sticks" or "Pad Thai Noodles". The width of the noodles can vary just slightly, but they shouldn't be bigger than ¼ of an inch. They can be found in most grocery stores in the Asian section. You can also buy them semi-fresh in airtight plastic packaging found in the refrigerator section in most Asian markets. Both types of noodles require pre-soaking before cooking in warm water. The dried noodles require more soaking time than the semi-fresh noodles. Soak the dried noodles anywhere from 20-40 minutes, depending on the width of the noodles, while the fresh noodles only need 15-20 minutes in warm water. Do not use hot, boiling water as the heat will shrivel the noodles too much and the noodles will break apart when cooking.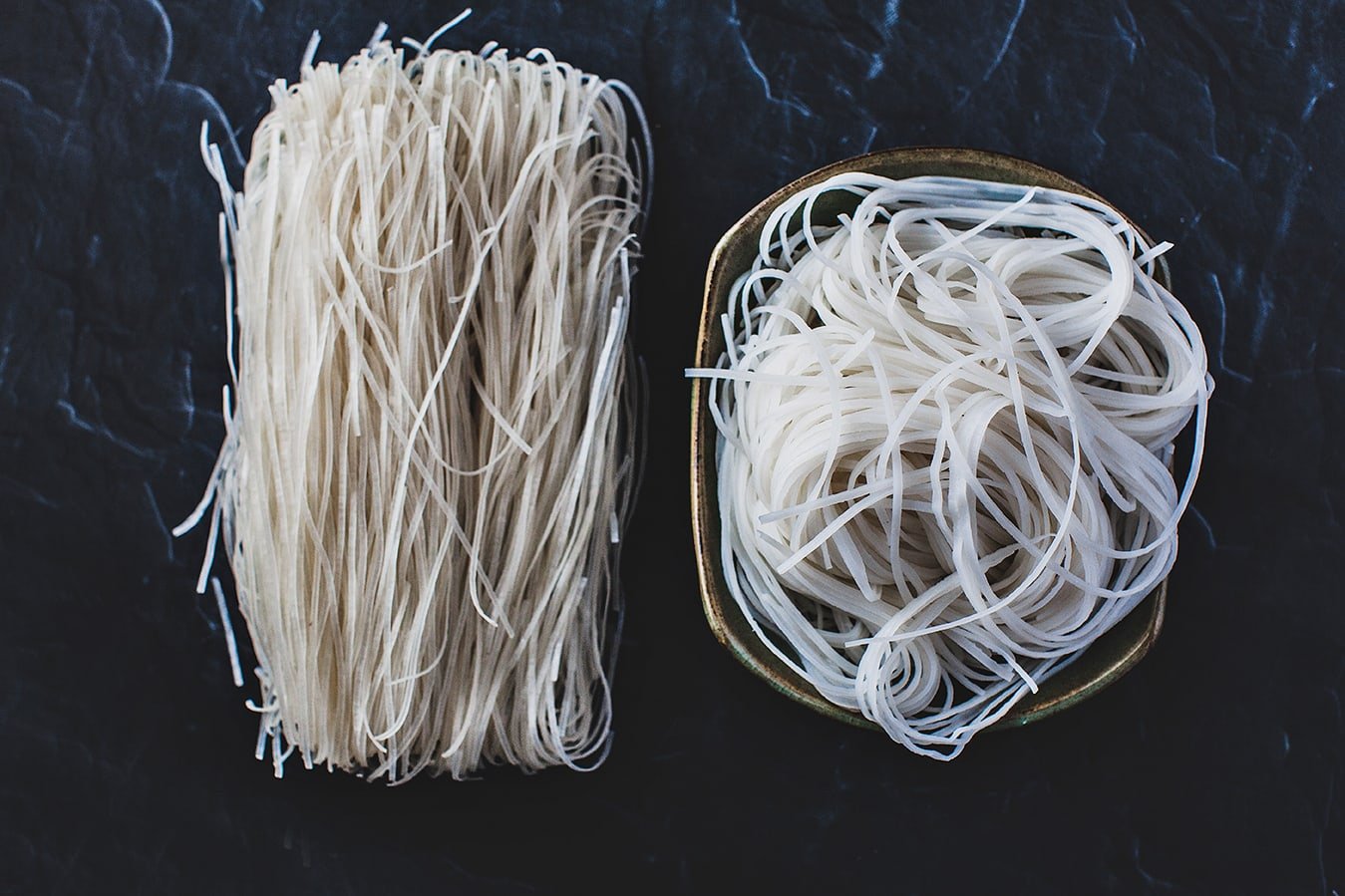 Rice Sticks (Sen Mee = Small Strand).
The smallest of the rice noodles. The very fine and round strands of the noodles can be compared to that of angel hair pasta. Often times they are called "vermicelli rice noodles." You can usually find them in the dry section of the noodle aisle in most American grocery stores. Like all dried Thai rice noodles, soaking before cooking is a must. Since the Sen Mee noodles are thin, soaking in room temperature water for 5-8 minutes will suffice. This noodle is popular in many soup dishes and also for some stir-frying, as well.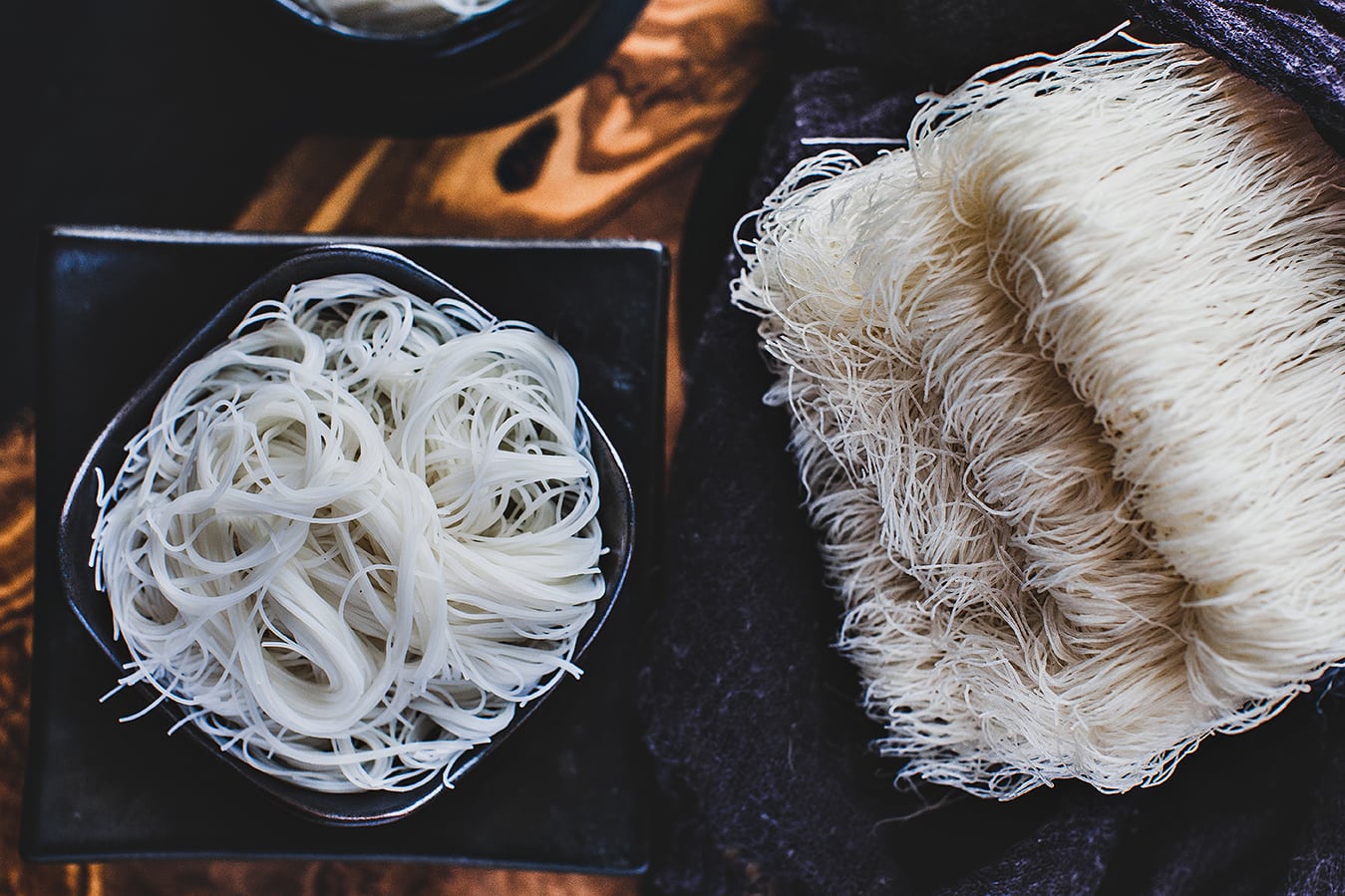 Glass Noodles (Woonsen)
Also called cellophane noodles, bean threads, or just plain clear glass noodles. You can easily find these in the dry noodles section of most Asian markets. They are also easily found in a few American grocery stores in the international section. But, if you choose to go to the Asian store, look for the pink-netted packaging for these. It's a signature packaging look for these clear glass noodles for some reason. Kinda makes life a little easier if you are new to Asian cooking. (: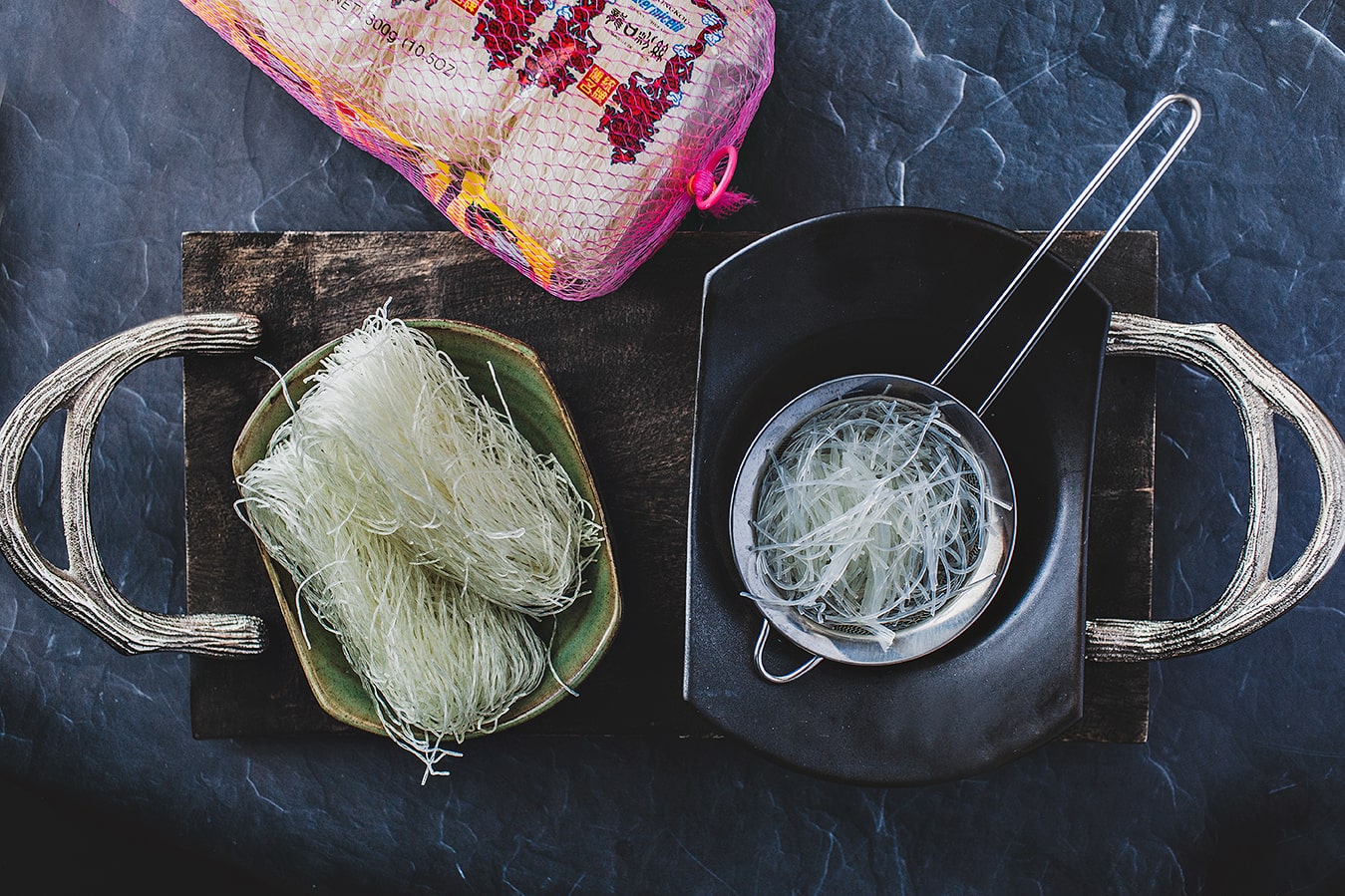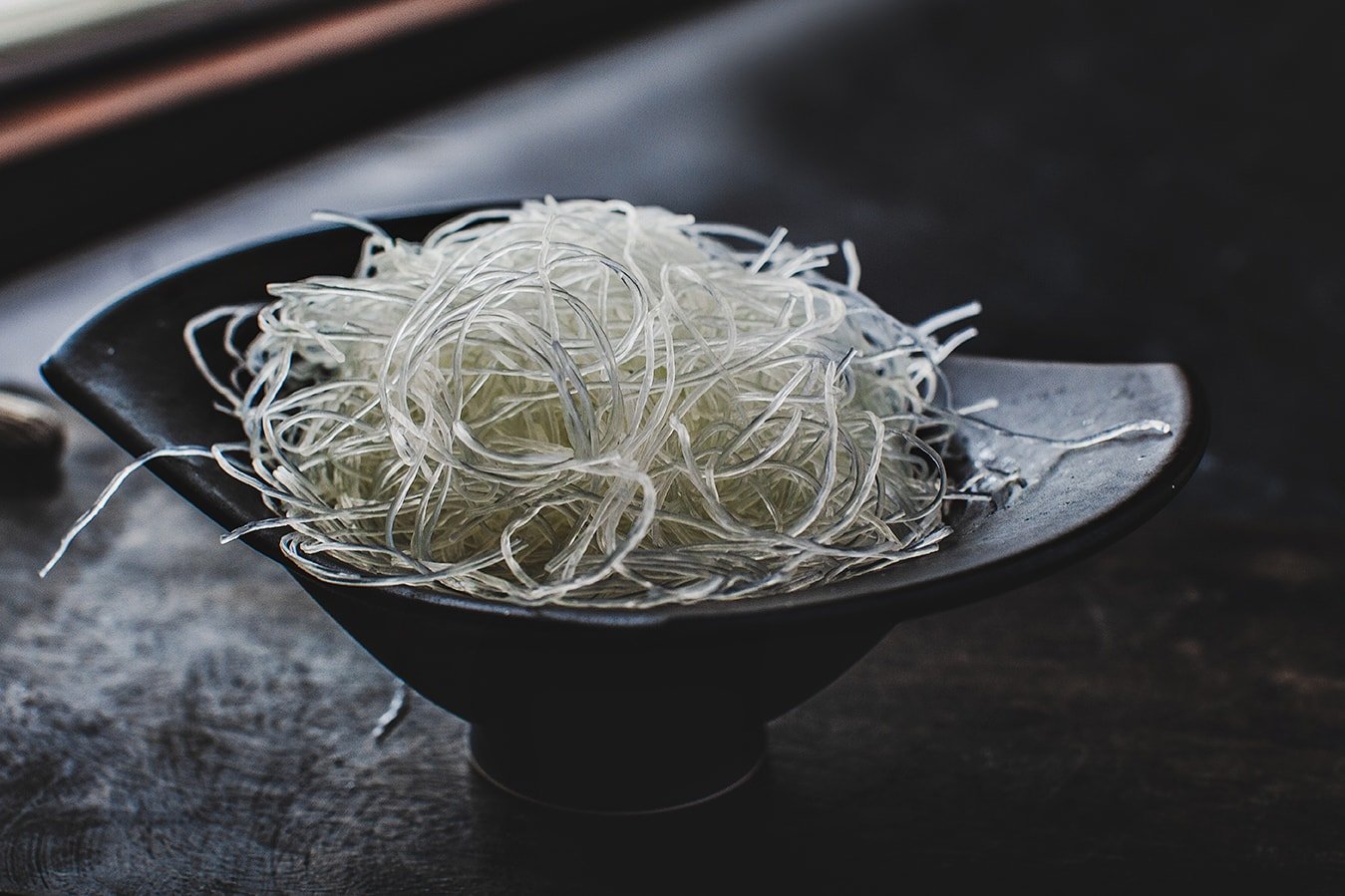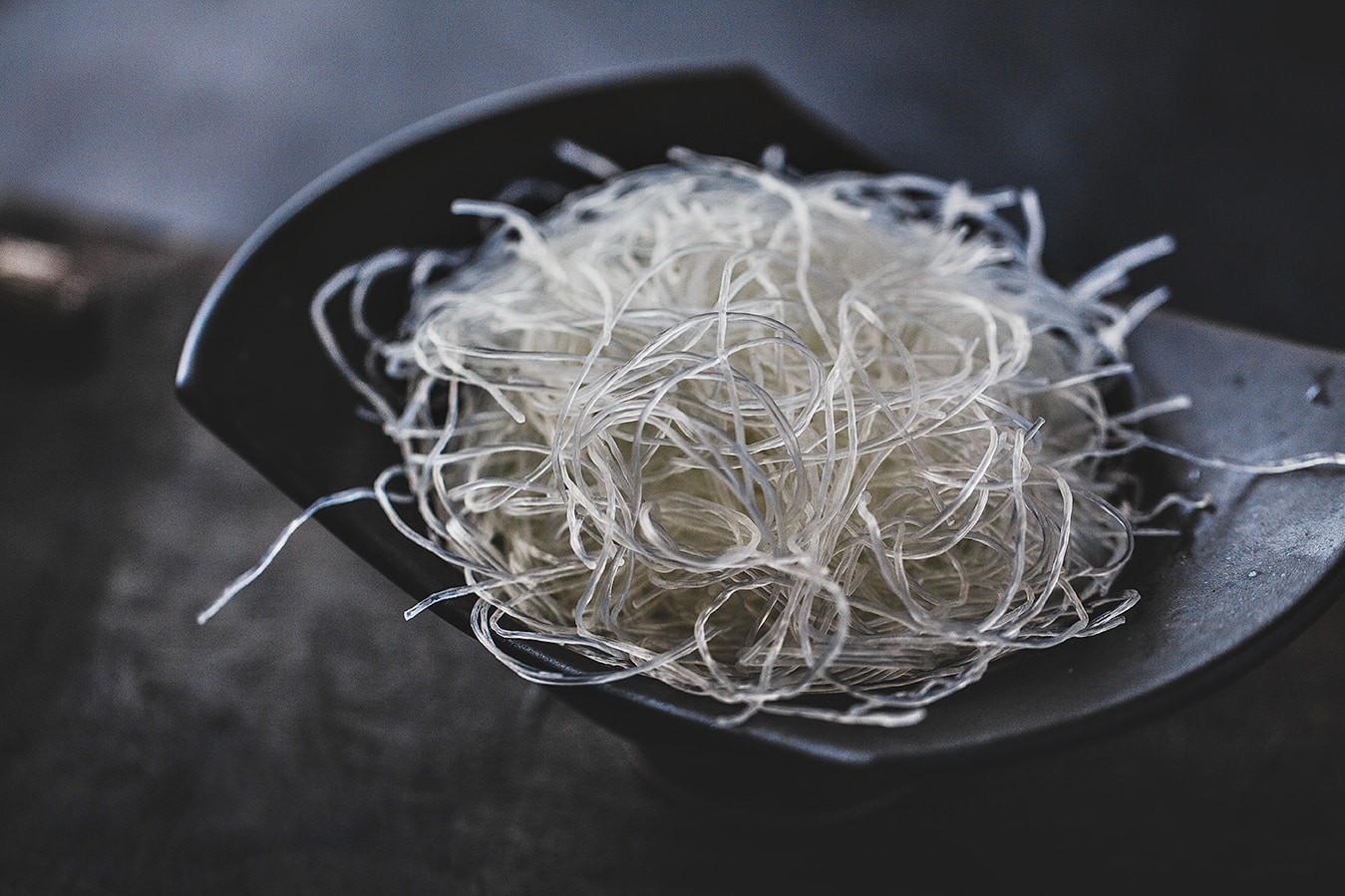 Rice vermicelli noodles (Kanom Jeen Noodles).
In Thailand, you can find fresh Kanom Jeen Noodles in most markets. The noodles are made from fermented rice and are usually served at room temperature. In the West, however, it's near impossible to find such noodles unless you make them at home. The best substitution I've come up with is the Vietnamese vermicelli or Japanese Vermicelli noodles. Just boil the noodles in water as instructed in the packaging. I usually add 1 Tablespoon of salt to the water in the pot before turning the heat on just to add a little extra flavor to the noodles. When finished, drain the water, rinse the noodles in cold water and let sit for 10 minutes at room temperature. I sometimes add a tiny drop of oil to the noodles after rinsing just to keep the noodles from clumping to each other.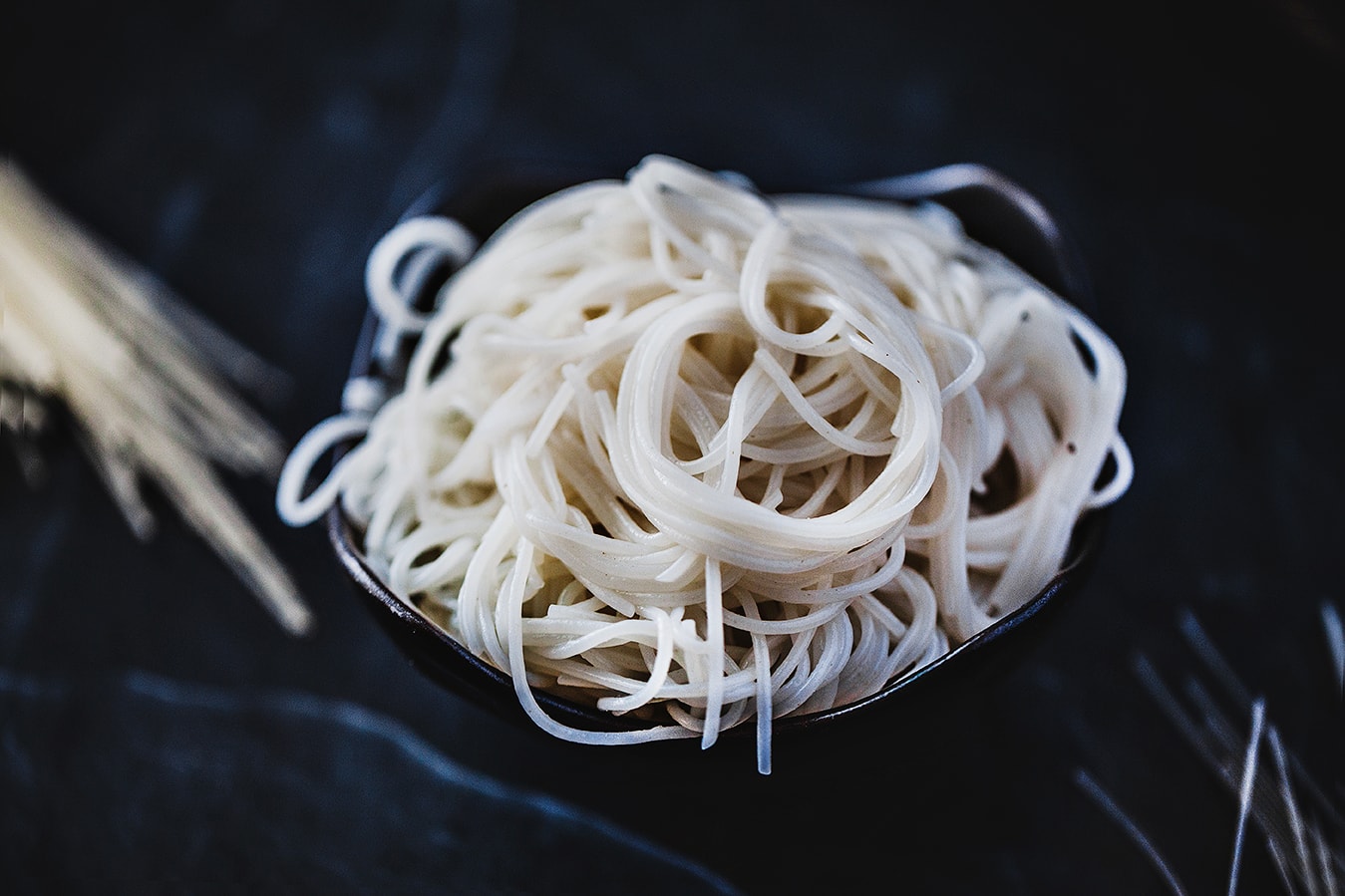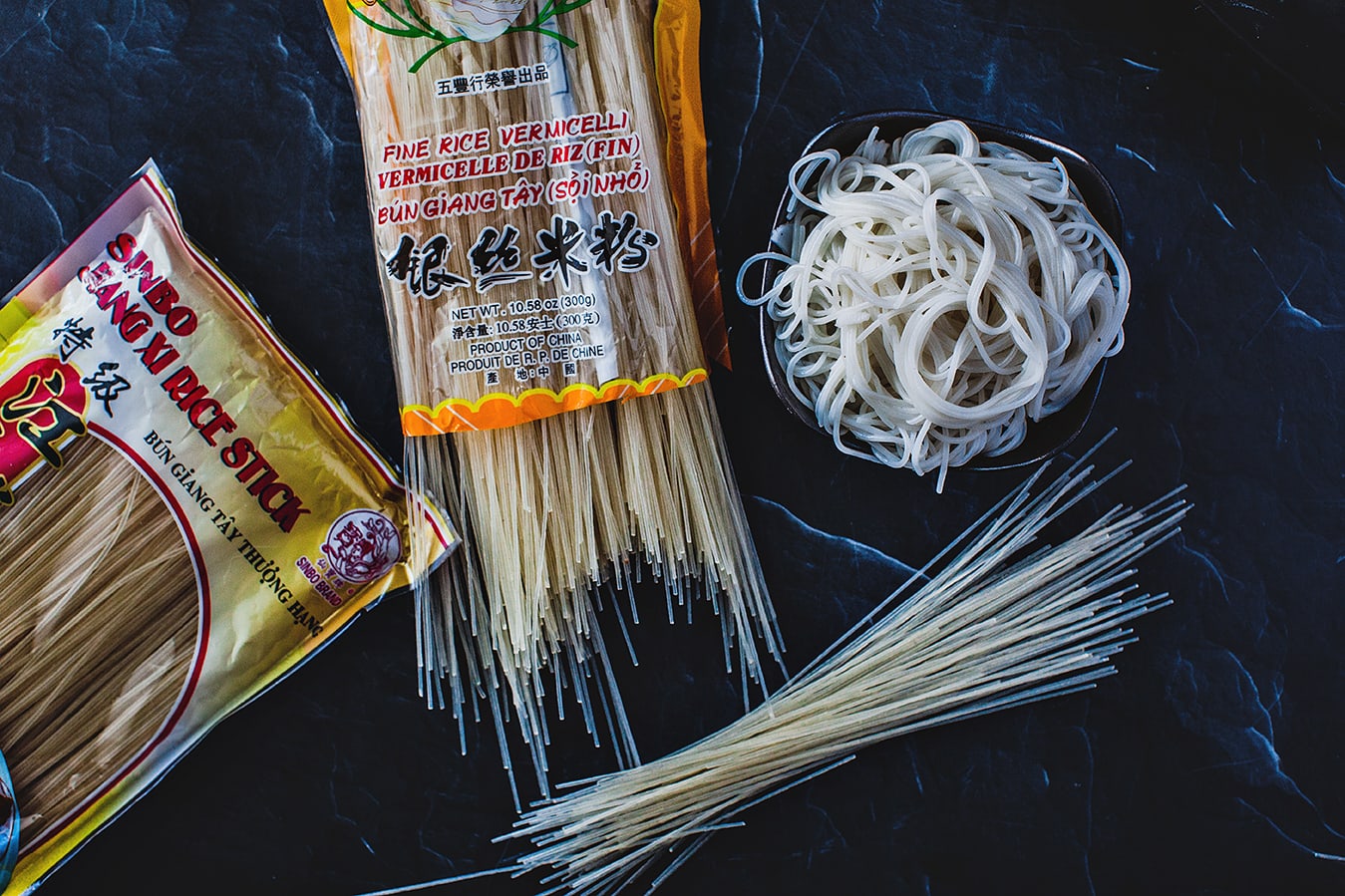 Egg Noodles (Bah Mee)
Though it's not made from rice flour, egg noodles are used in many Thai dishes. Thick and yellow long noodles are used in many Chinese-influenced dishes. You can find them in the refrigerated section of most Asian s Most Western grocery stores carry them as well. Look for Lo Mein or Egg Noodles in the refrigerated section.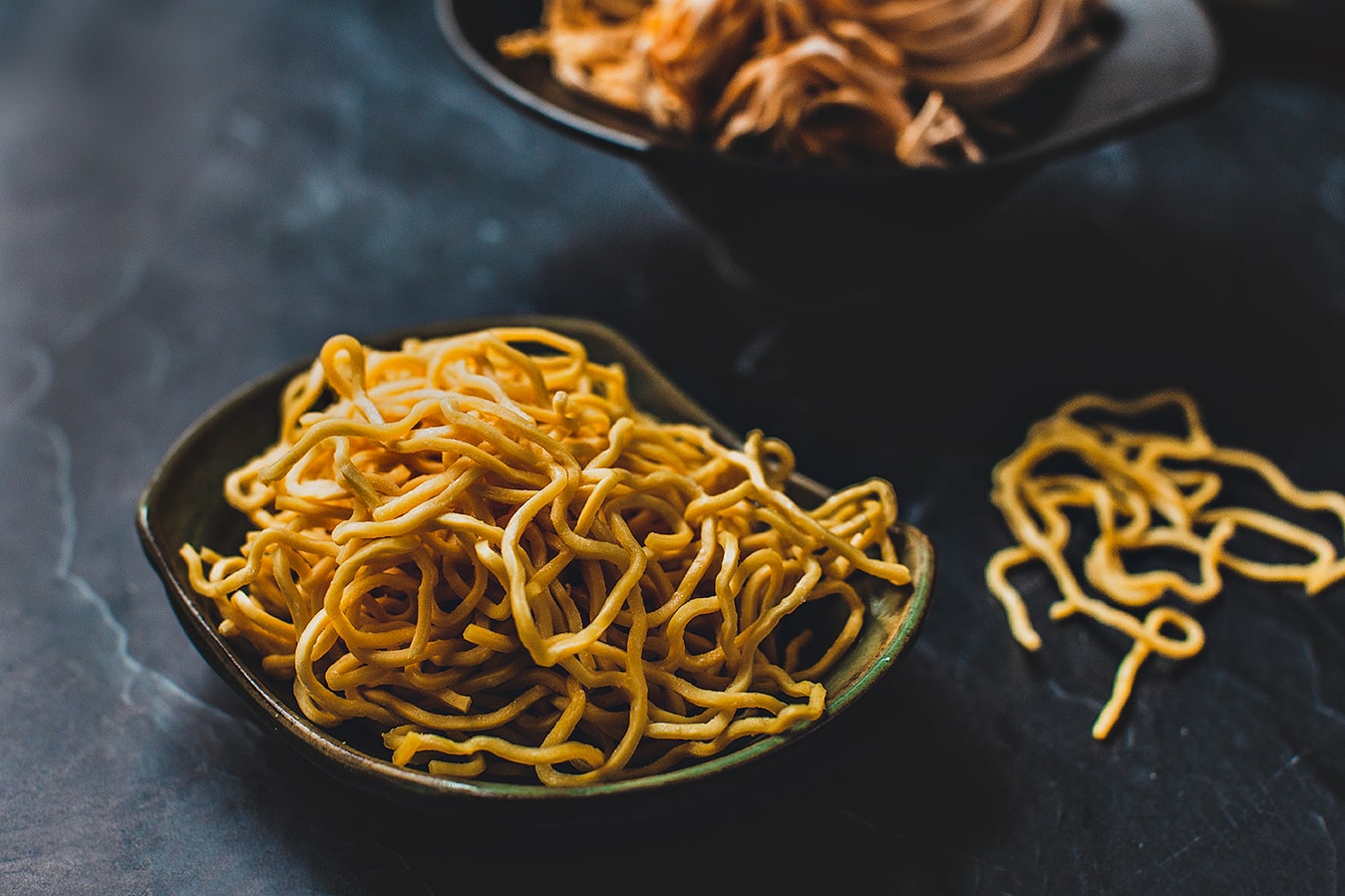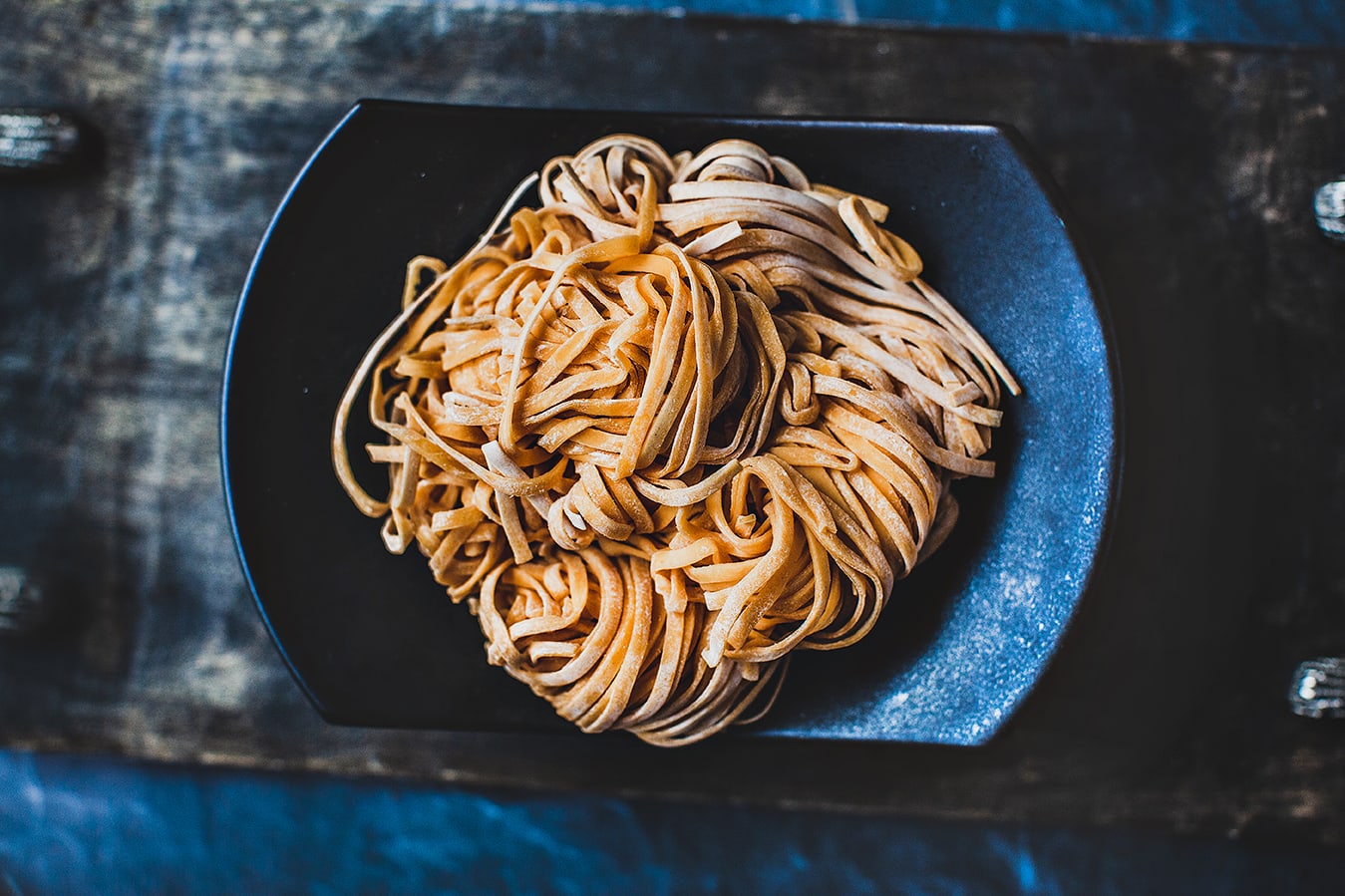 Luckily, there are only six different types of Thai Rice noodles I use in Thai cooking. Most are relatively easy to find in Asian markets.
What I would recommend to you is that you find the closest Asian market and grab one of each type of these dried noodles. They keep for a very, very long time. Experiment and cook with them a bit. I tend to stock up on these in my pantry as part of my essential ingredients in my Thai cooking.
That's it for Thai Rice noodles. If in doubt about which noodles to buy when you head to your local Asian market, feel free to take photos of these noodles and ask for help at the store. Once you become familiar with each type of noodle, cooking Thai food will become a breeze for you. Enjoy noodle hunting!
Find this blog post helpful? If so, please leave a 5-star rating below in the comments section further down the page. And don't forget to follow me on Facebook, Pinterest, or Instagram. Please pin and share away too!