Kaffir lime and kaffir lime leaves are important ingredients in Thai cooking. The fruit of the herbs is equally crucial in many Thai dishes especially in making traditional curry pastes. This post will talk about kaffir lime leaves and substitutes for them if you can't find them for your cooking.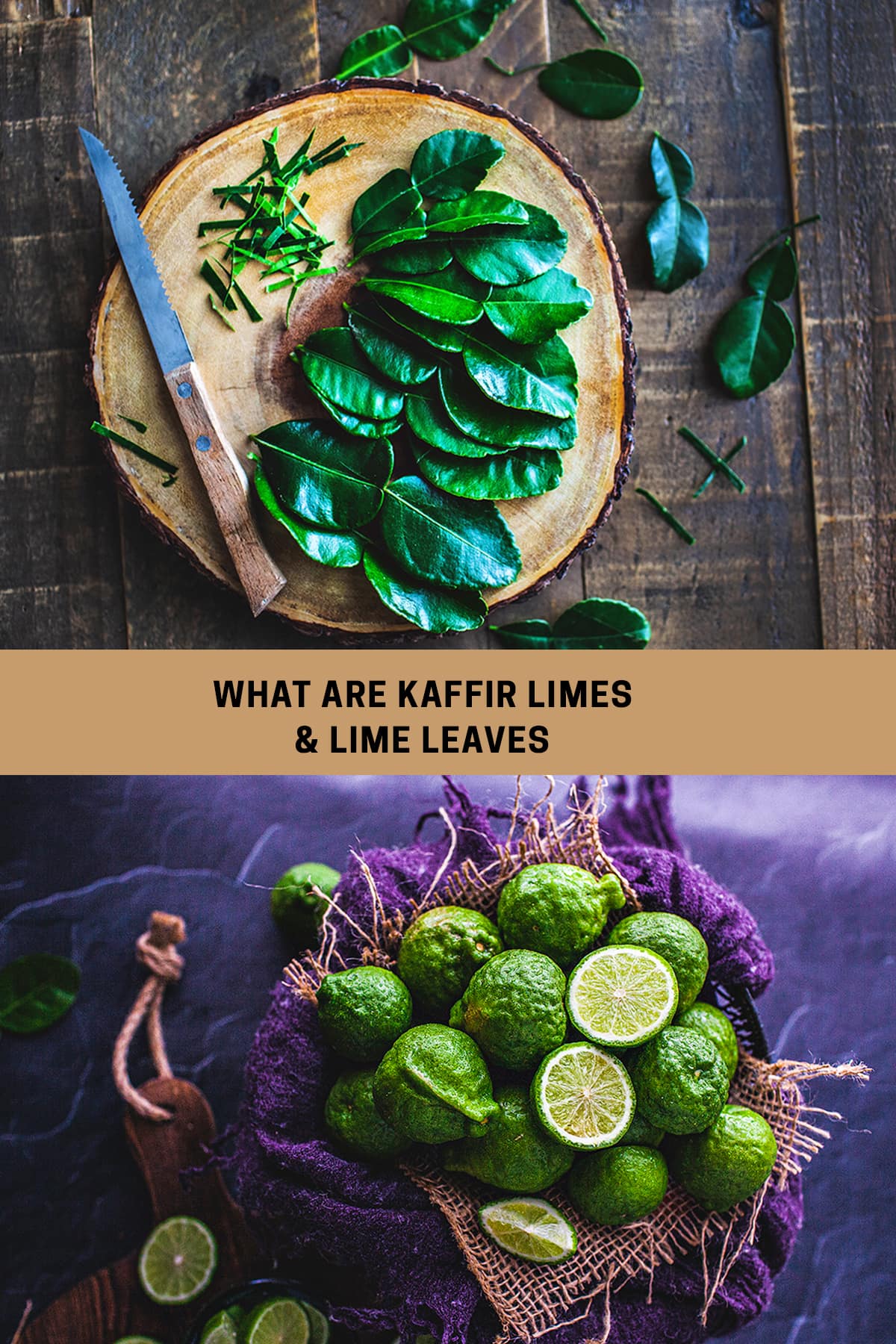 What are kaffir lime leaves?
Kaffir lime leaves, known as Bai Makrut in Thai, are a leafy citrus herb commonly used in Thai cooking. They have a very distinctive flavor and fragrance that is unique and difficult to replicate. They have a strong citrusy aroma similar to the smell of the lime zest. The leaves have a tinge of peppery taste and a slightly bitter and semi-tart flavor. It's a unique, bold taste that makes it a refreshing tropical herb.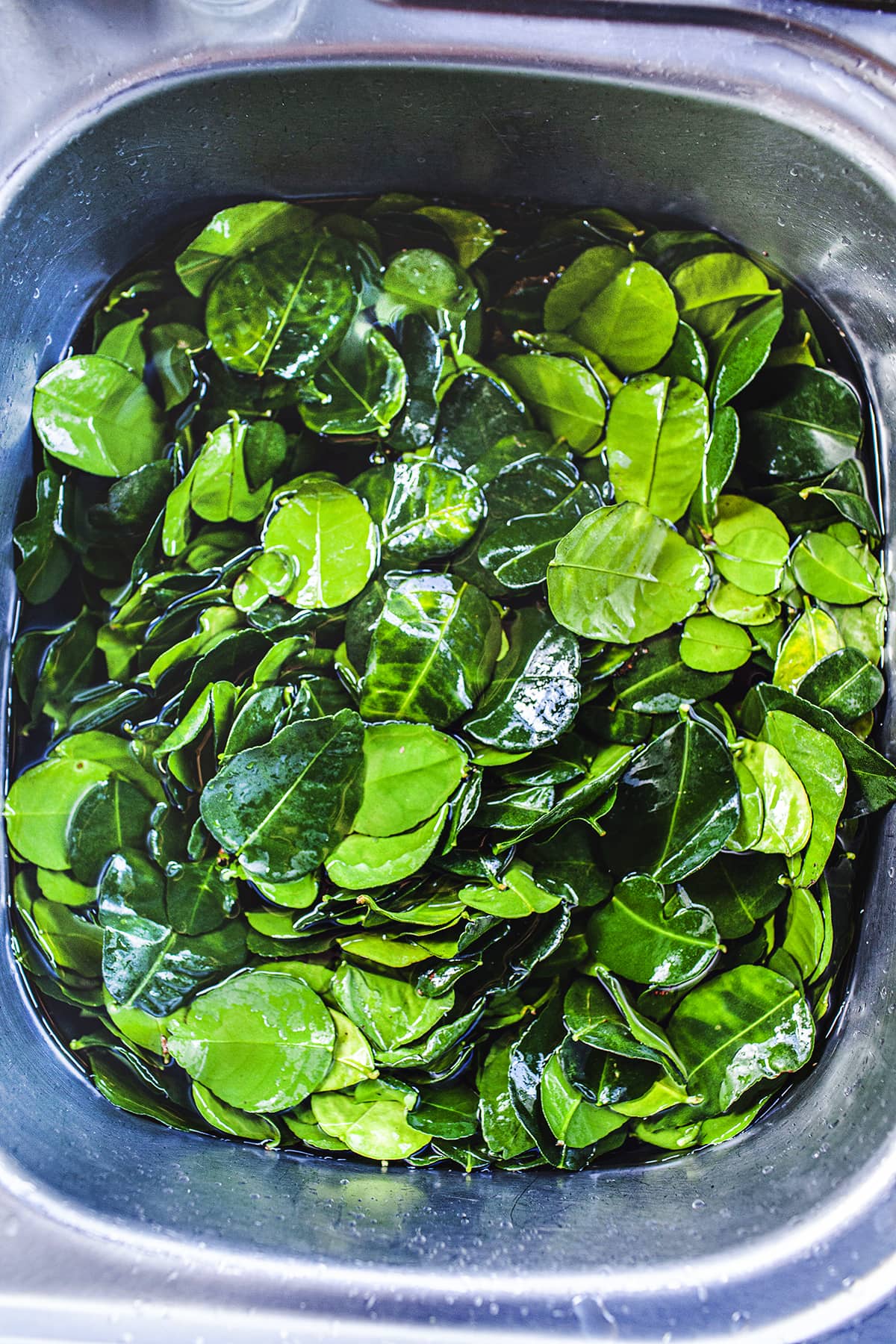 Can you use the limes of the kaffir?
Yes! In fact, the rind of the limes is used to make traditional Thai curry pastes. They are not as commonly found as the leaves outside of Thailand but it's a prize to have fresh kaffir limes even in my local Asian markets. The fruit of the lime is visibly bumpy skin about the size of large key limes. See the image below for the knobby-looking skin of the kaffir limes.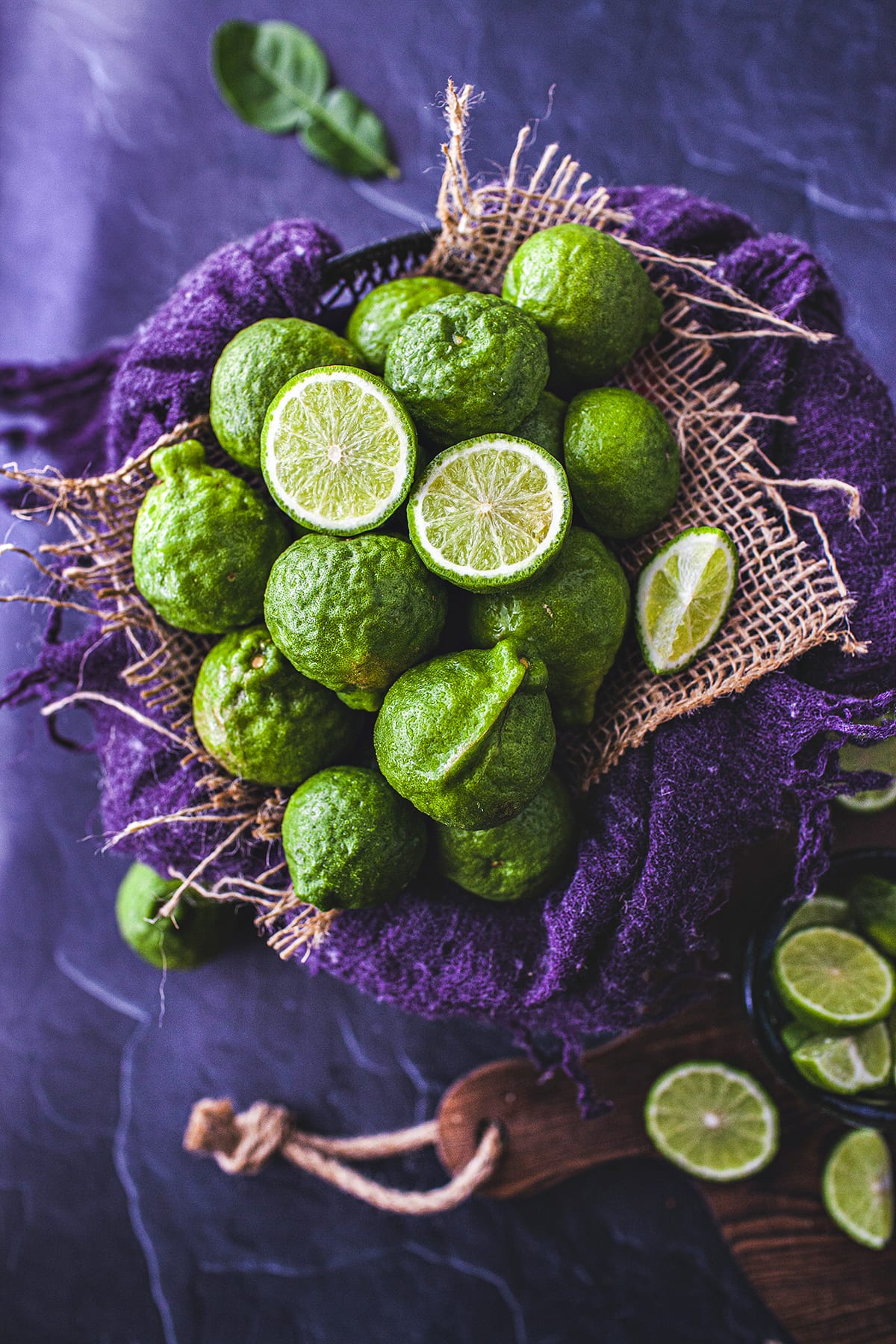 Only the rind of the limes is used, not the pith, the white part underneath the skin of the limes. The pith is very bitter and will ruin your dish if you end up with too much of it while peeling or grating your kaffir lime rind. Typically, there's not much juice from the limes, so don't count on using it for your cooking. If you come across a bunch of kaffir limes, snag a few, grate the rind and freeze in a small zip lock bag for future uses. Try to substitute it your baking, in place of your typical lemon, limes, or key lime rind. It has a stronger flavor, so use just slightly less than what the recipe calls for.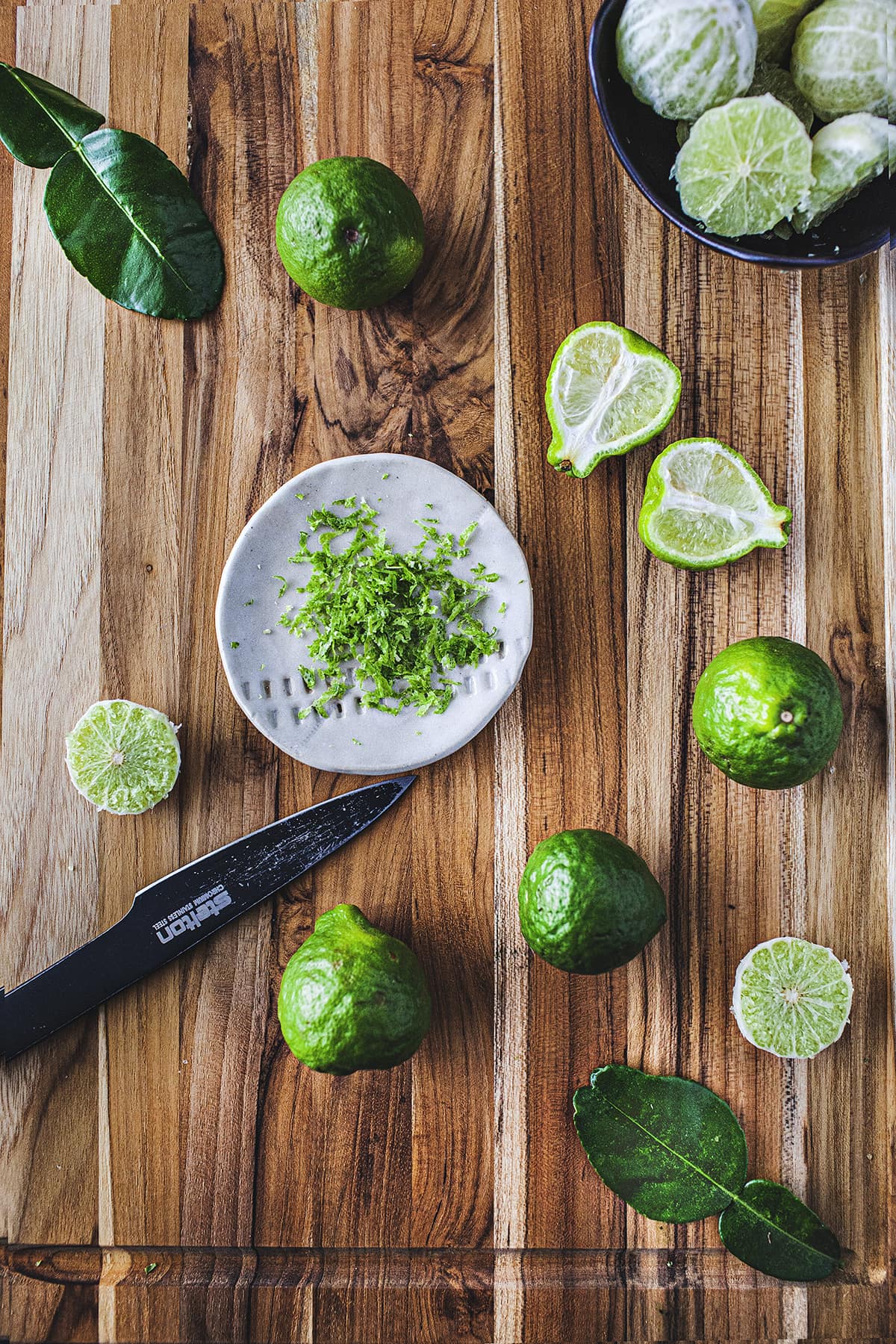 How do you use kaffir lime leaves?
Depending on what you are making, the lime leaves are cut differently for each dish. In stir-fries, salads, and sauces, the leaves are chopped, sliced, or julienned very thinly for cooking to prevent the flavor from overpowering each bite. For curries, the lime leaves and lime rind are cut small enough to use for pounding into a fine paste. For soups, the leaves are roughly torn or used whole so the diners can remove the leaves before eating.
Can you eat the leaves?
Absolutely. The lime leaves are what's kaffir limes are most famous for. The limes however are a tiny bit more difficult to find. You can eat raw kaffir lime leaves, finely chopped usually, in salads, sauces, and stir-fries.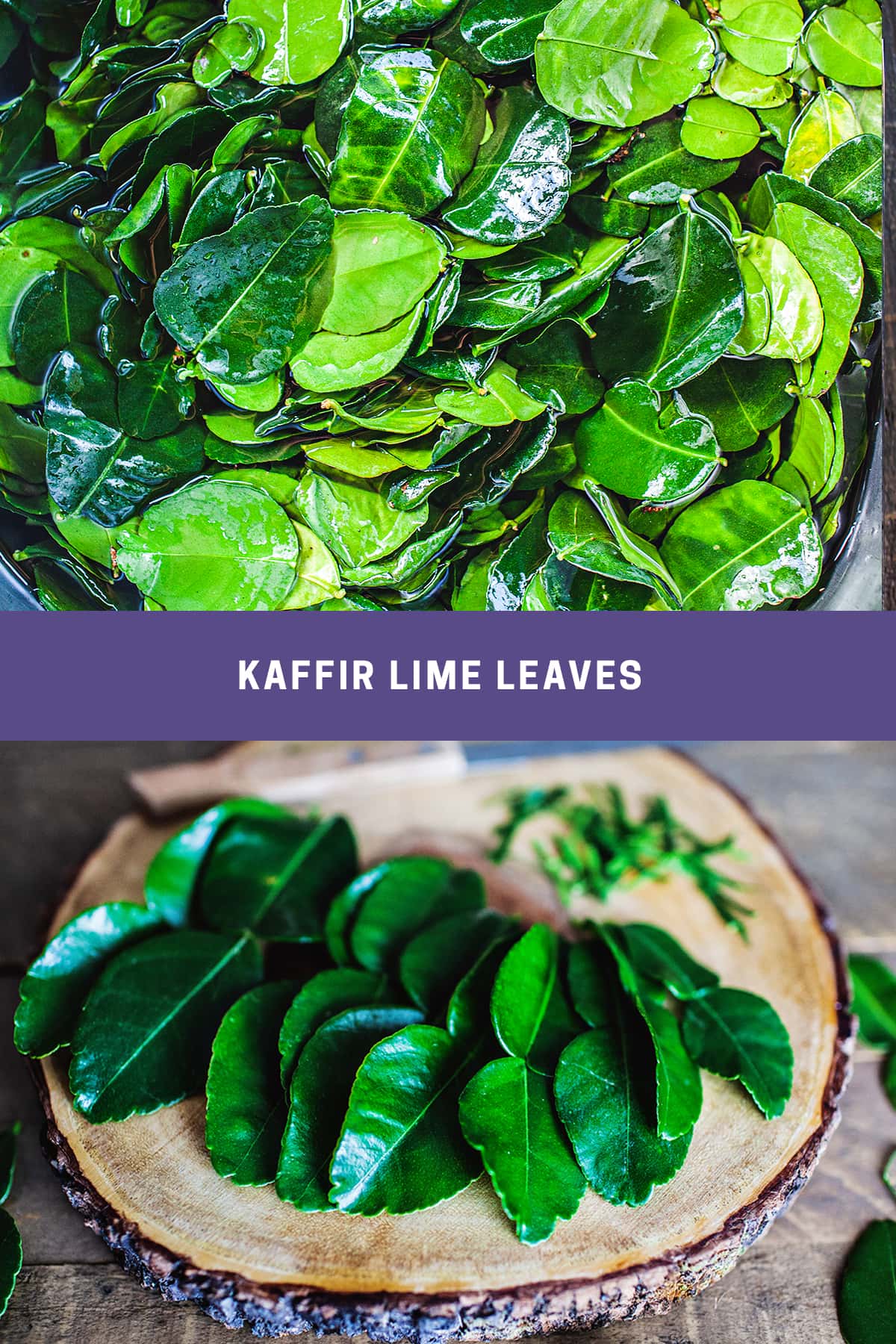 Where to buy kaffir lime leaves?
Kaffir lime leaves are typically available to purchase at your local Asian markets. They are sold fresh or frozen. Check with the clerks if you are having a hard time identifying them. You can also buy fresh leaves online on Amazon. (Affiliate)
Substitute For Kaffir lime leaves
Kaffir lime leaves and rind are hard to find substitutes for. I've seen a lot of creative attempts at trying to replicate the flavor and fragrance of the herbs. I'm skeptical and will only recommend one substitute. Try using the rind of limes found in your local grocery stores. Use key-limes if you have them. That's about it for my kaffir lime substitution.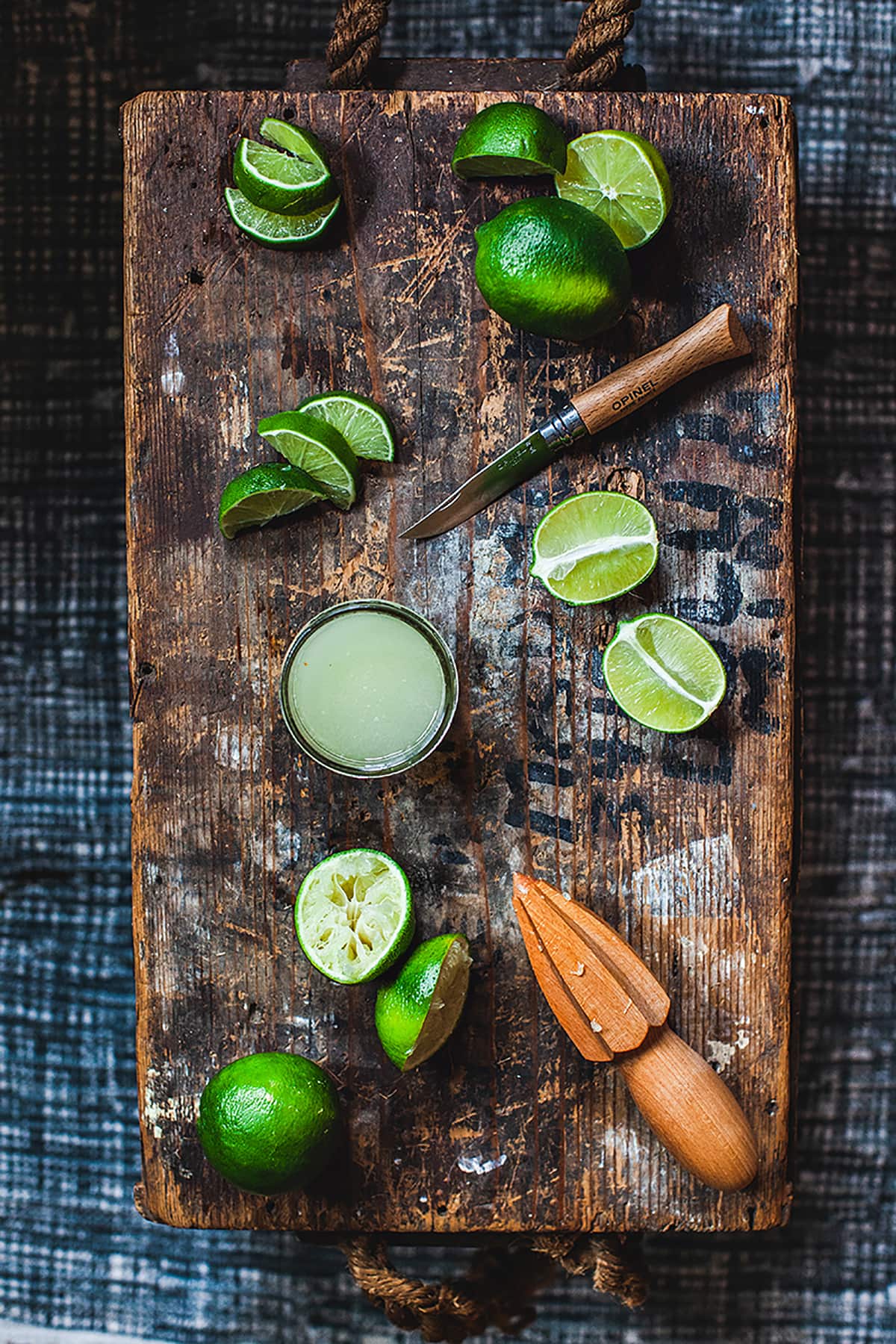 Can I freeze fresh lime leaves and limes?
Yes. You can absolutely freeze kaffir lime leaves. You can also freeze the grated rind of the kaffir limes for later use. I have a few frozen whole kaffir limes in my freezer. Beware that the whole limes will turn brown. Thaw them out slightly then use a sharp knife to thinly slice off the peel. Frozen leaves and lime rind keep for several months in the freezer in air-tight storage bags.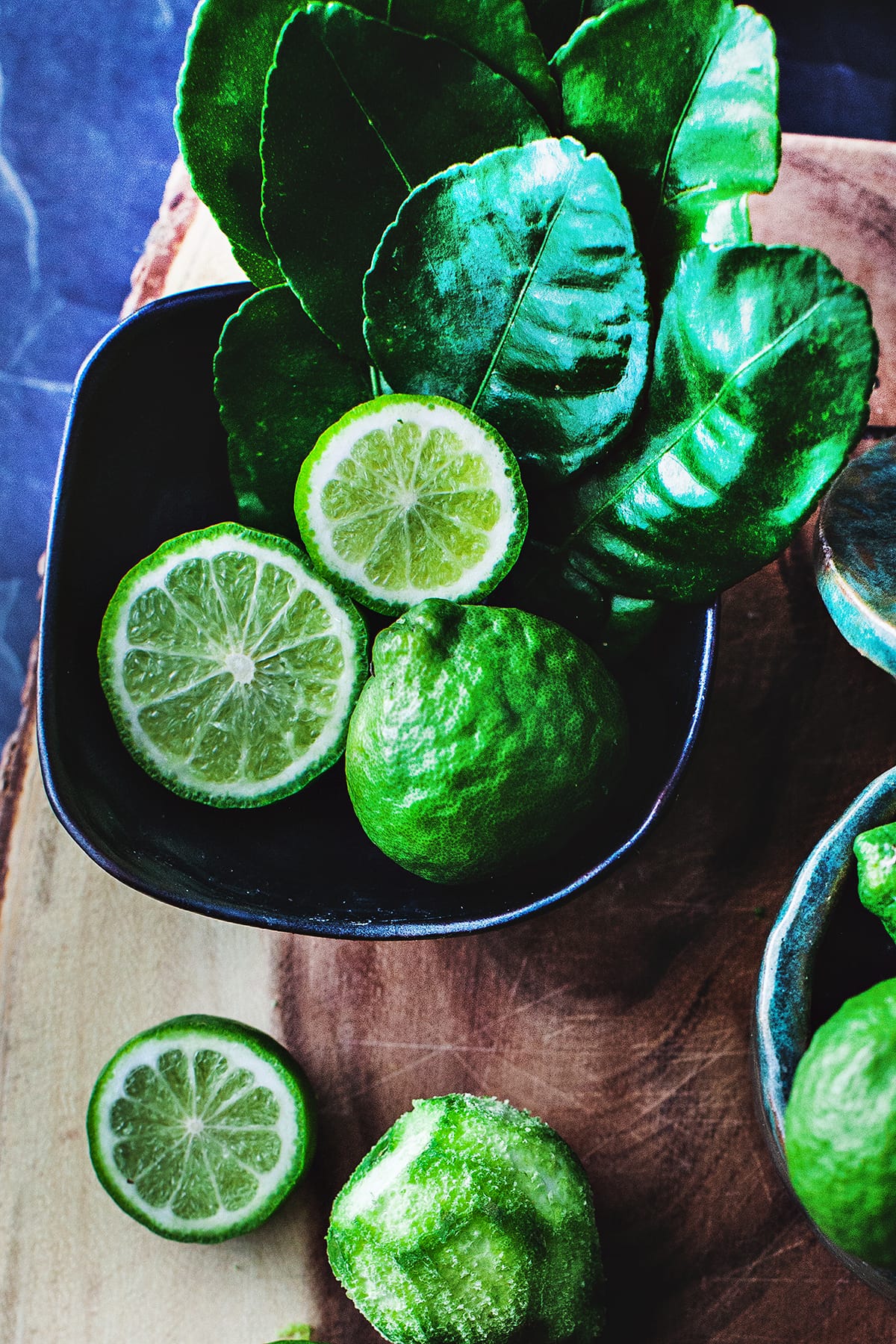 Recipes using Kaffir lime leaves:
Find this blog post helpful? If so, please leave a 5-star rating below in the comments section further down the page. And don't forget to follow me on Facebook, Pinterest, or Instagram!