It can seem daunting when trying to decipher the different sauces for Thai cooking. Fear not, I'm going to explain the different sauces for you to help you cook like a pro. The best part, many of these sauces for Thai cooking are also easy to find in most American grocery stores.
These sauces are usually packaged in large bottles, great for repeated use for months to come. Make sure to refrigerate ones that are labeled so on the bottle. My most used sauces are listed below.
1. Fish Sauce
If you know Thai food, you know fish sauce. It's one of those things that you just can't omit or substitute. Imagine eating Thai food without rice! It's that important. Don't be turned off by the pungent smell. Chances are, if you've had Thai food before, you've had fish sauce. So really, you are a veteran fish sauce consumer even without realizing it. It is made from fermented anchovy fish or prawn, thus the strong smell. Some brands are seasoned with salt and sugar. I have a few brand favorites, most are from Thailand and Vietnam. Included below are pictures of brands I've used and recommend.
The Squid brand. It's a Thai brand and when cooking Thai food, I tend to gravitate towards products from Thailand.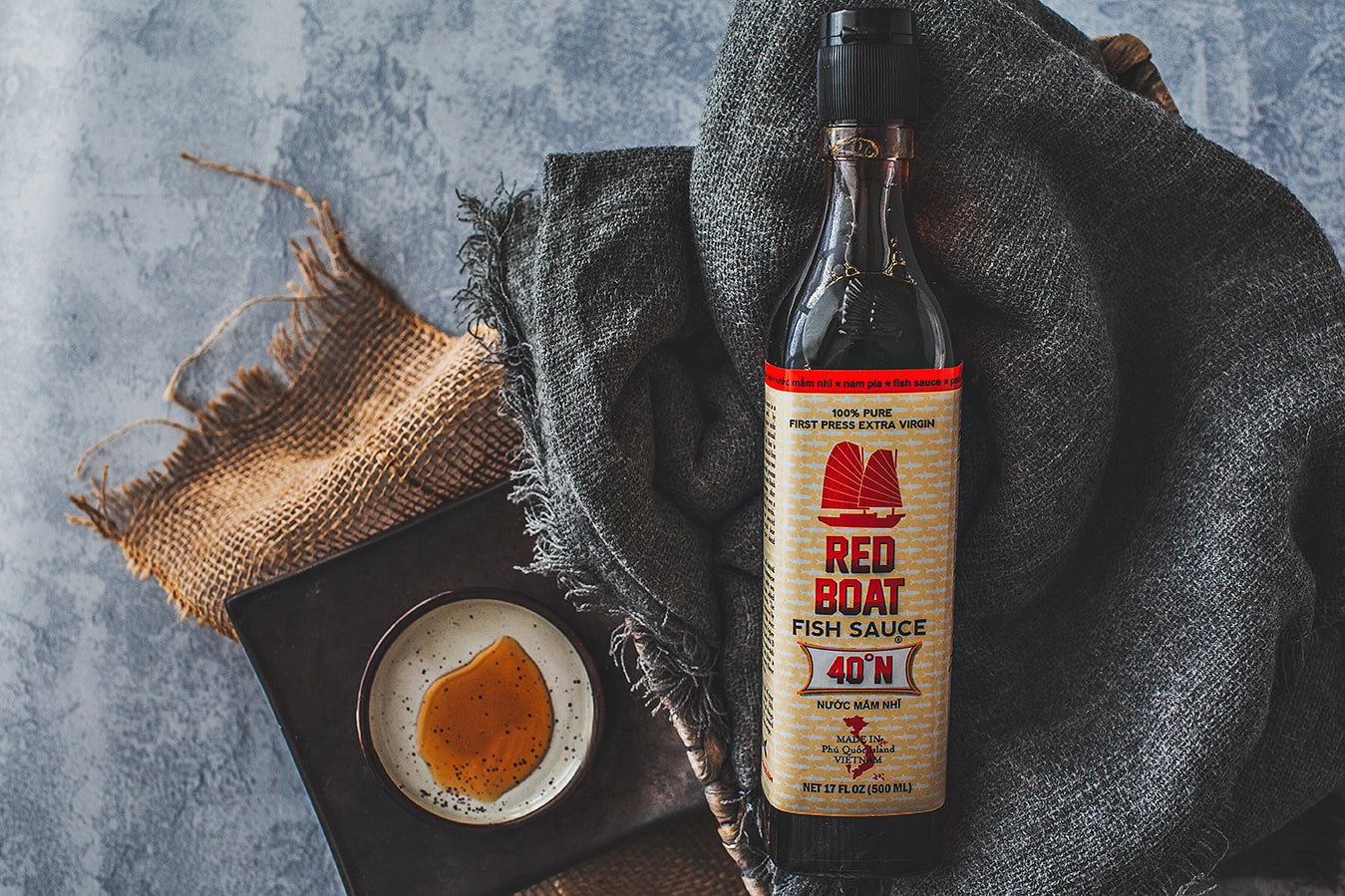 Red Boat Fish Sauce, a Vietnamese brand that is very popular right now.
2. Oyster Sauce
Made from oyster extract, sugar, and corn starch, oyster sauce is a thick, flavorful dark sauce great for stir-frying or marinating meat. The mildly sweet taste and slightly thick texture rounds out my stir-fries perfectly. Look for Thai brands if possible as the flavors are less intense than other brands from the US.
3. Dark Soy Sauce
It's easy to confuse this dark soy sauce with the sweet dark soy sauce. The color and texture are very similar: thick and dark. It's actually quite different, in that this sauce has a deeply distinctive salty flavor without the sweetness of molasses in it. This sauce is used mainly for the golden brown coloring and an almost bitter and salty flavor used in many noodle and stir-fry dishes. This sauce is where dishes like Pad See Ew get their name from. Stay tuned for a very tasty recipe, coming soon!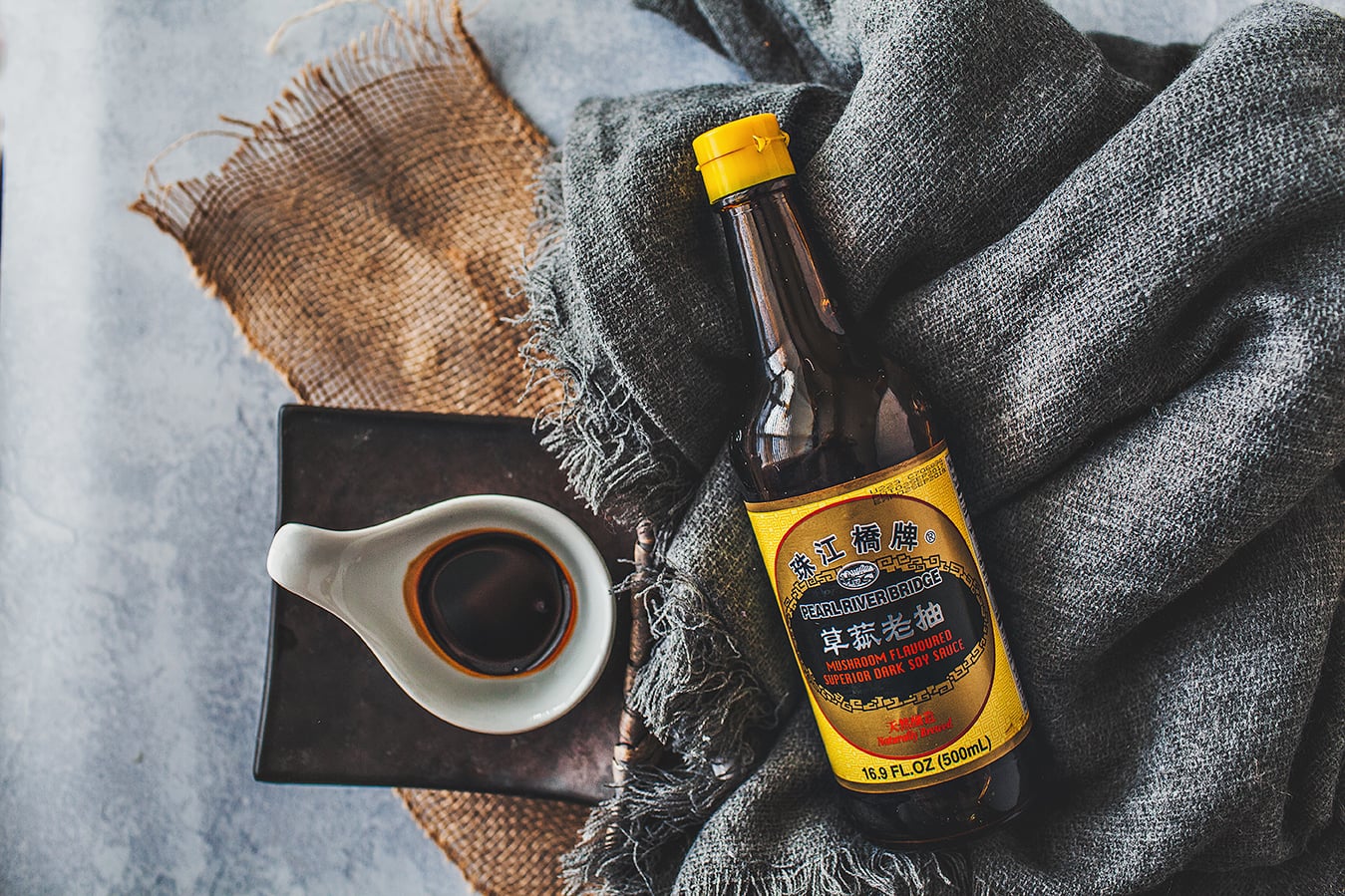 4. Sweet Soy Sauce
Thai cooking requires different types of soy sauce than the typical soy sauce used in the US. The thick, sweet dark soy sauce is used often in stir-frying noodle dishes. Before the bottles were clearly labeled, I used to tip the bottle over on its side to make sure it's the right soy sauce. Now, there's writing in both Thai and English on the bottles, making it easy to distinguish the different sauces. This thick, rich and dark sauce made with soy, starch and palm sugar molasses are sure to add a very distinctively sweet flavor to many noodle dishes like Pad Kee Mao. Recipe coming soon this month!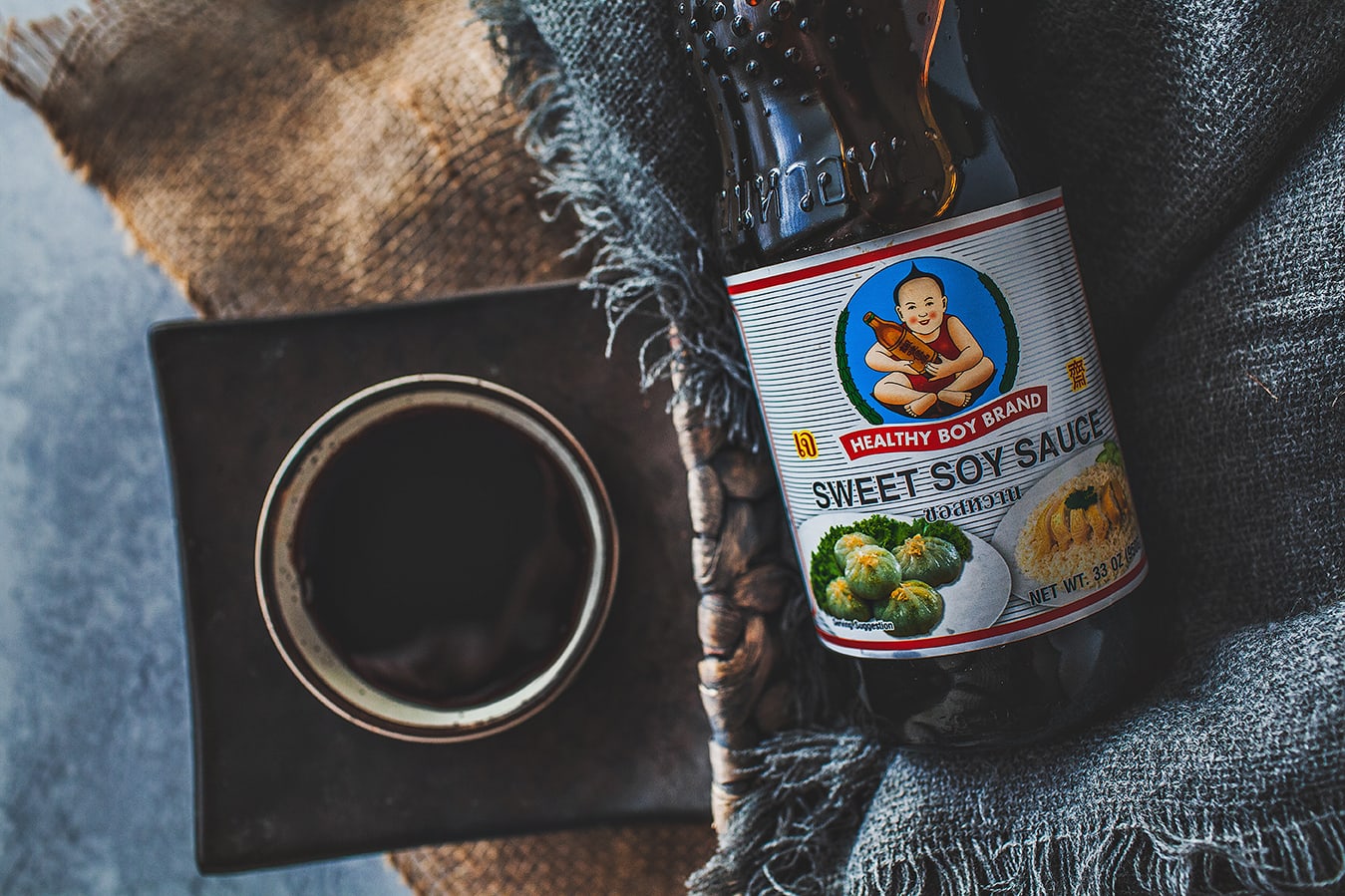 5. Thin Soy Sauce
This soy sauce is comparable to the typical soy sauce that most people are familiar with in the West. Though it is lighter and slightly sweeter in flavor. It can be overwhelming with all the different types of soy sauces out there, especially when there are so many brands for each types, as well. My best suggestion is to read the label carefully and look for brands from Thailand. I will also include links for each sauce with this post for your convenience, and to help reduce the confusion and frustration.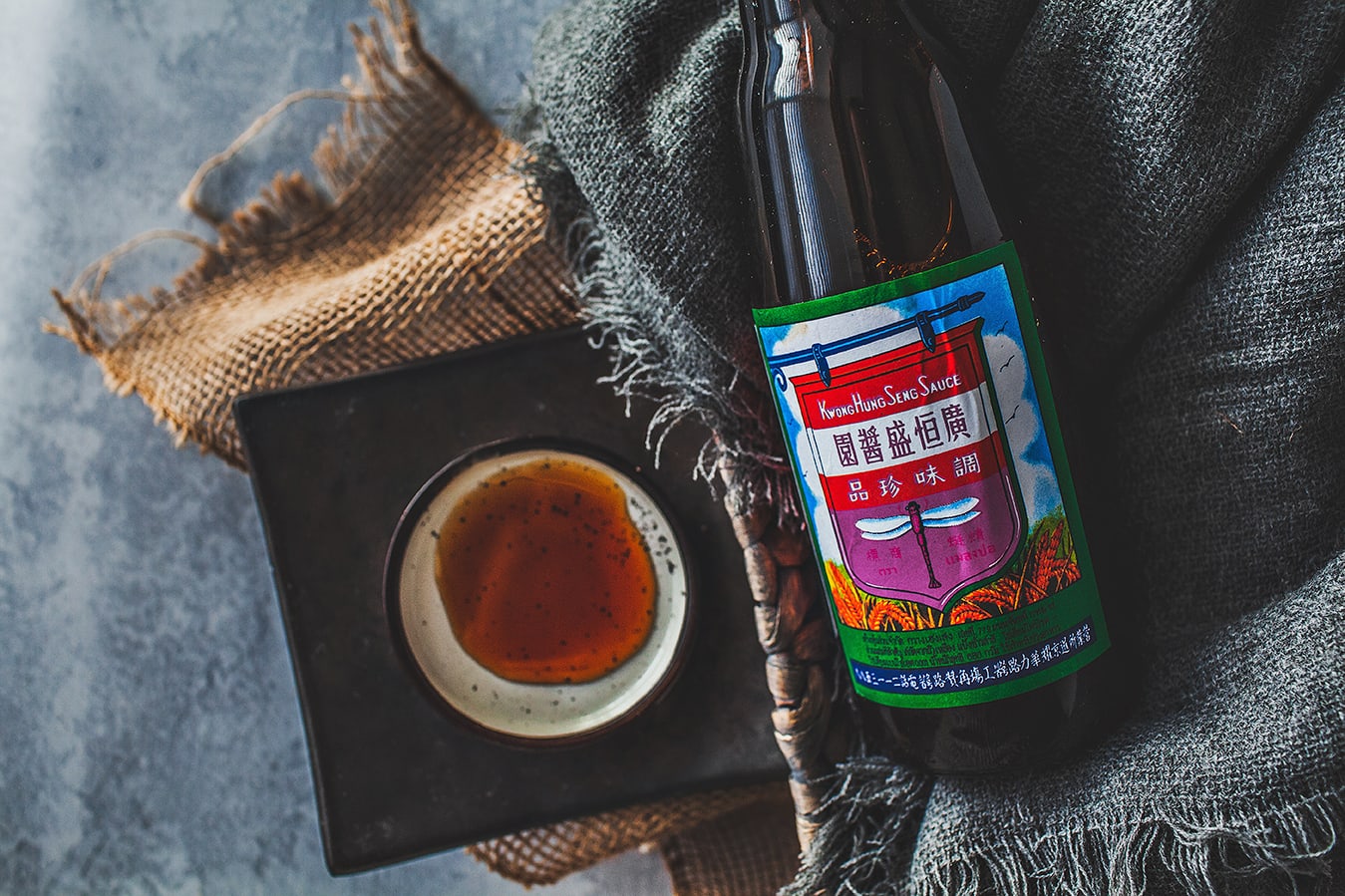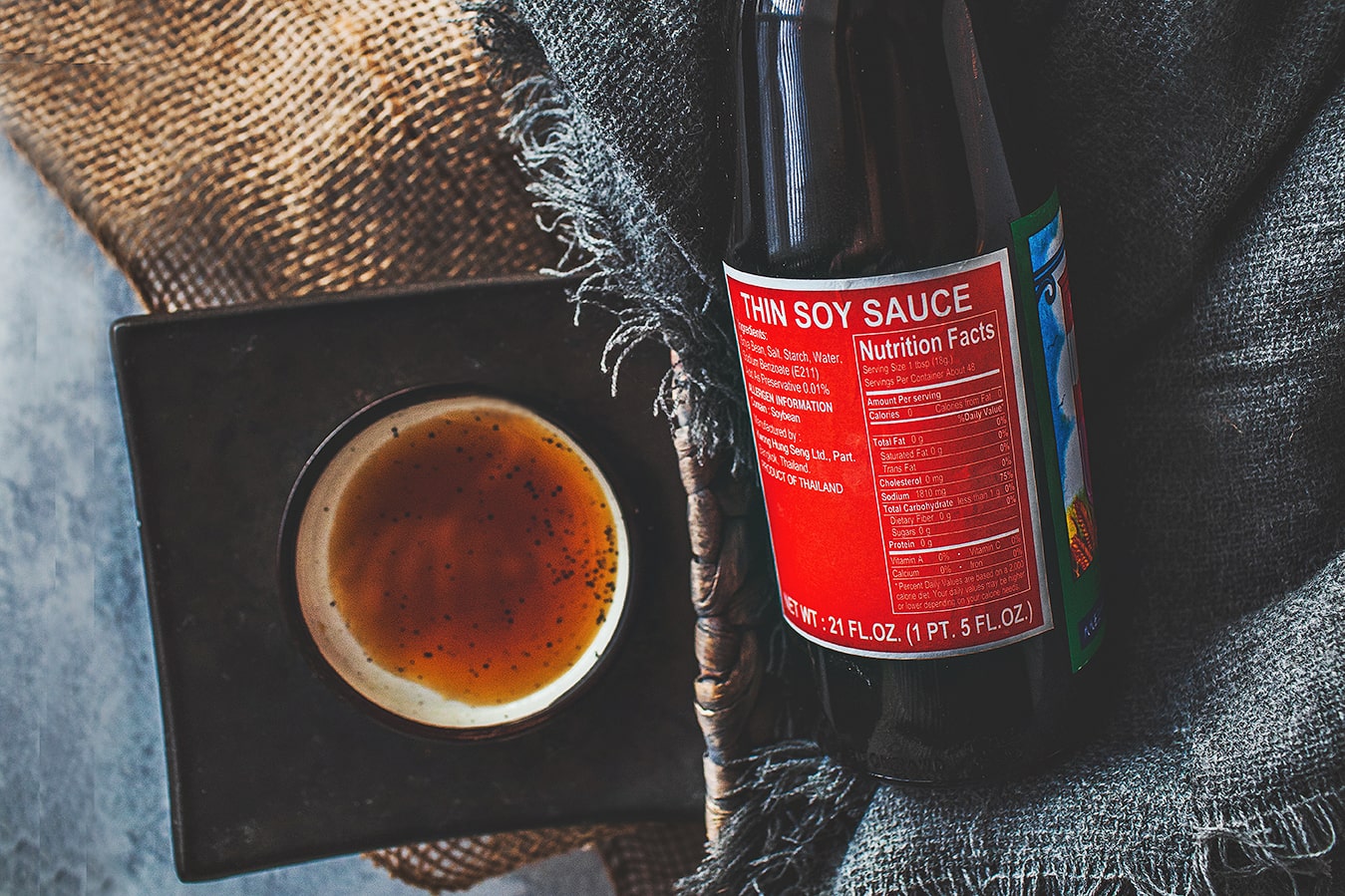 6. Tamarind Paste
Sometimes they are called or labeled tamarind concentrate, tamarind juice, or tamarind sauce. Use this paste to add a deep, sour flavor to many Thai dishes. They usually come wrapped in 6 inch square chunks in plastic wrappers. The thick paste requires a little bit of elbow grease, or should I say, finger grease, since you will be extracting the pulp with your own fingers to get the rich, brown, tangy, heavenly unmatched sour sauce for your cooking. Please see a recipe here on how to extract your own tamarind juice using the pre-podded tamarind pulp. You can find the link HERE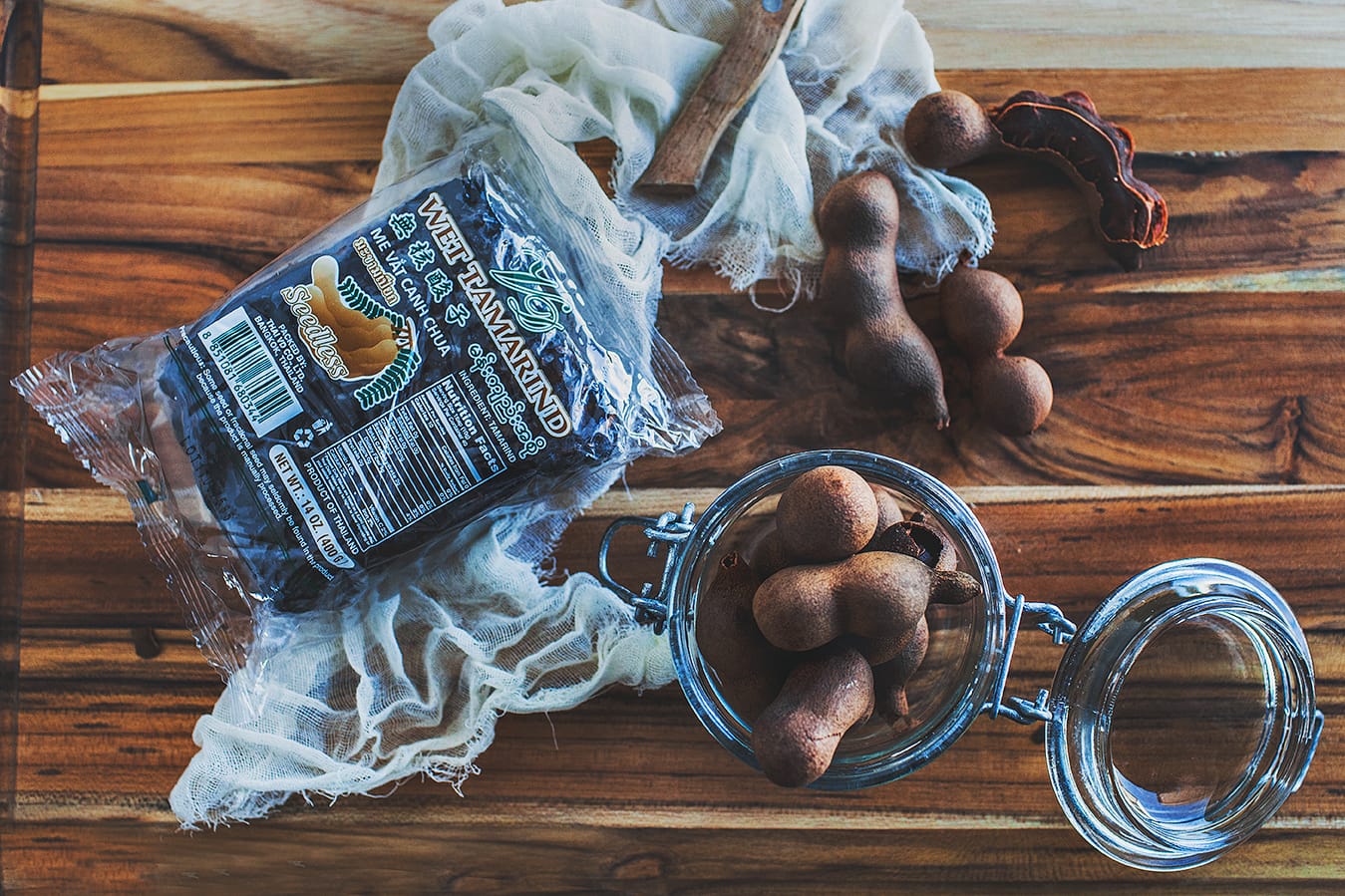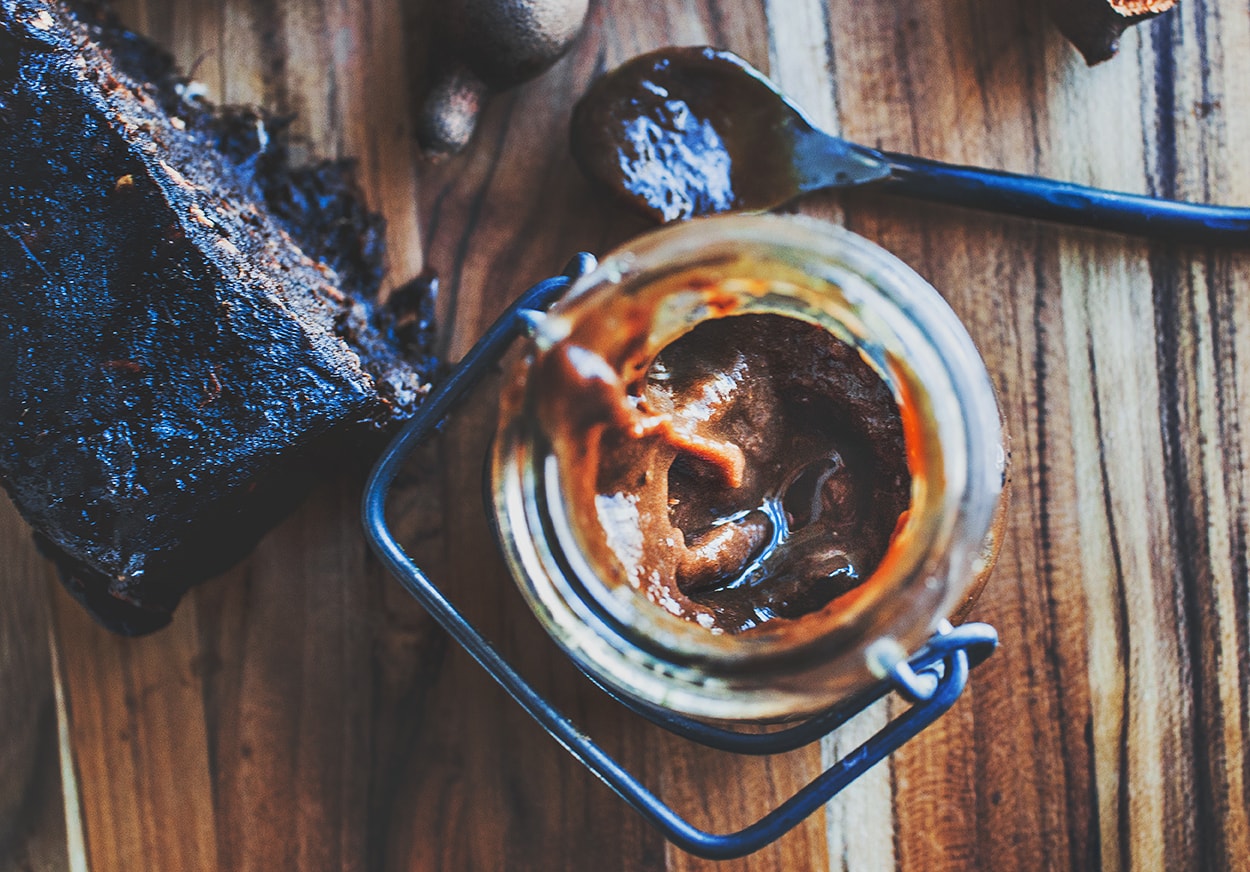 7. Sriracha Sauce
Sriracha sauce is all the rage right now and has been for the last several years. People seem to put it on every single dish and call it a Thai recipe. Just like how peanut sauce used to be. It's easy to see the appeal and popularity. The spicy, sweet, tangy flavors not only enhance, but elevate a spicy kick to any dish for spicy food lovers. You can find Sriracha at most U.S. grocery stores in the Asian section.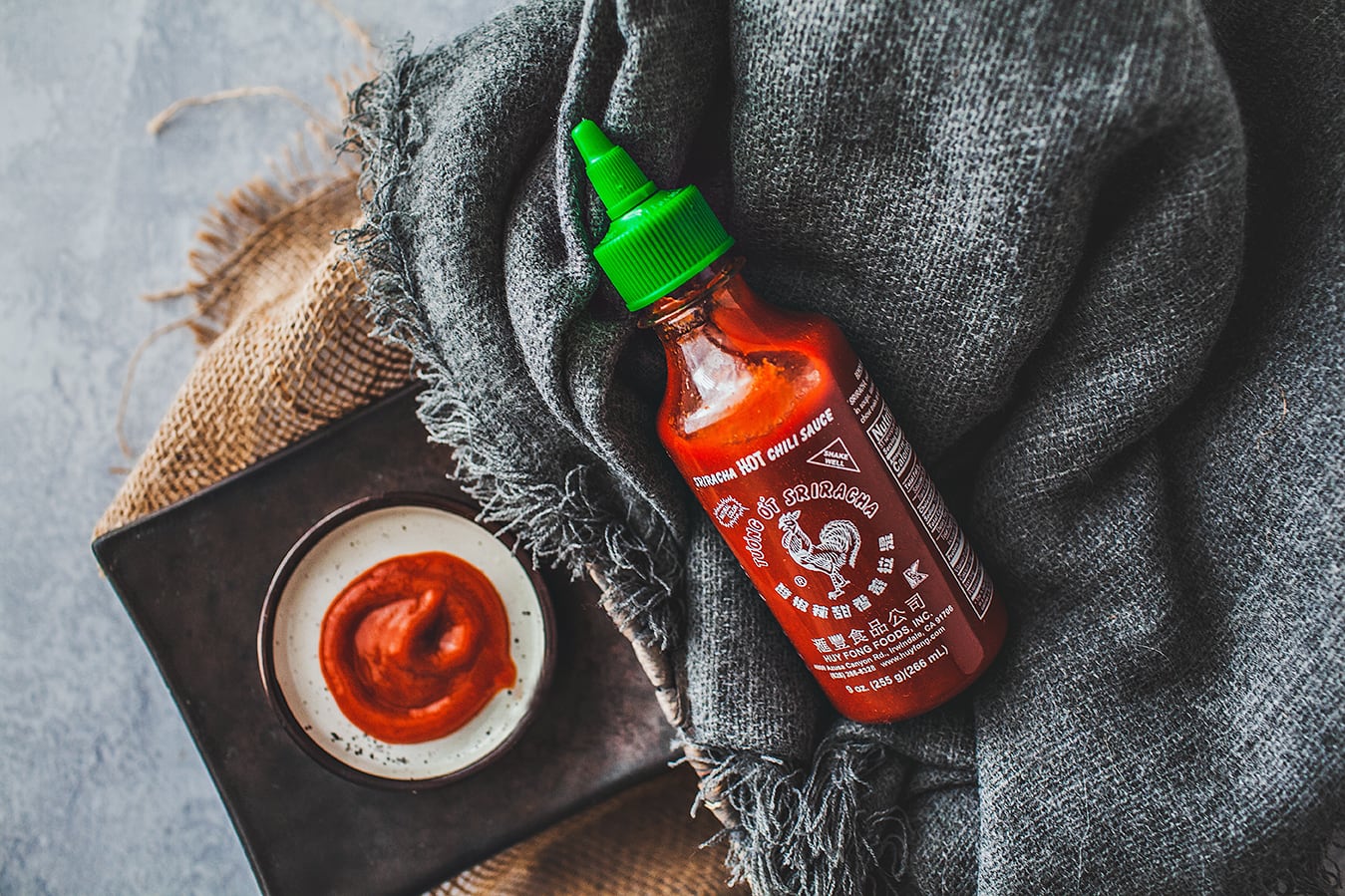 8. Fermented Fish Sauce
Known in the Isaan Region (Northeastern Part) of Thailand as Pla Ra, it is not the same as the regular fish sauce. Pla Ra is made from fermented fish (4-6 months) mixed with roasted rice bran which gives Isaan Som Tum it's distinctive flavor that cannot be replicated by any other sauce. You know you are eating authentic Isaan food if you have Pla Ra Sauce in your dish. The smell, though, is even worse than the fish sauce, if you can imagine that. I tend to be very careful when using it for my American friends and family who are not accustomed to the more fermented sauces like this one. Their stomach may be more sensitive to the probiotic-like bacteria (good bacteria) that they are not used to. A restaurant friend once told me to boil it first before using it. Brilliant! Just boil a small amount, then make sure to light incense and open all your windows to air out the smell. (:
There are two types of fish used for the fermented fish sauce. The Mud fish and the Gouramis fish. It's truly a personal preference. The difference is the texture of the fish, the mud fish is more meaty and chunky where as the Gourami is more flaky and dry.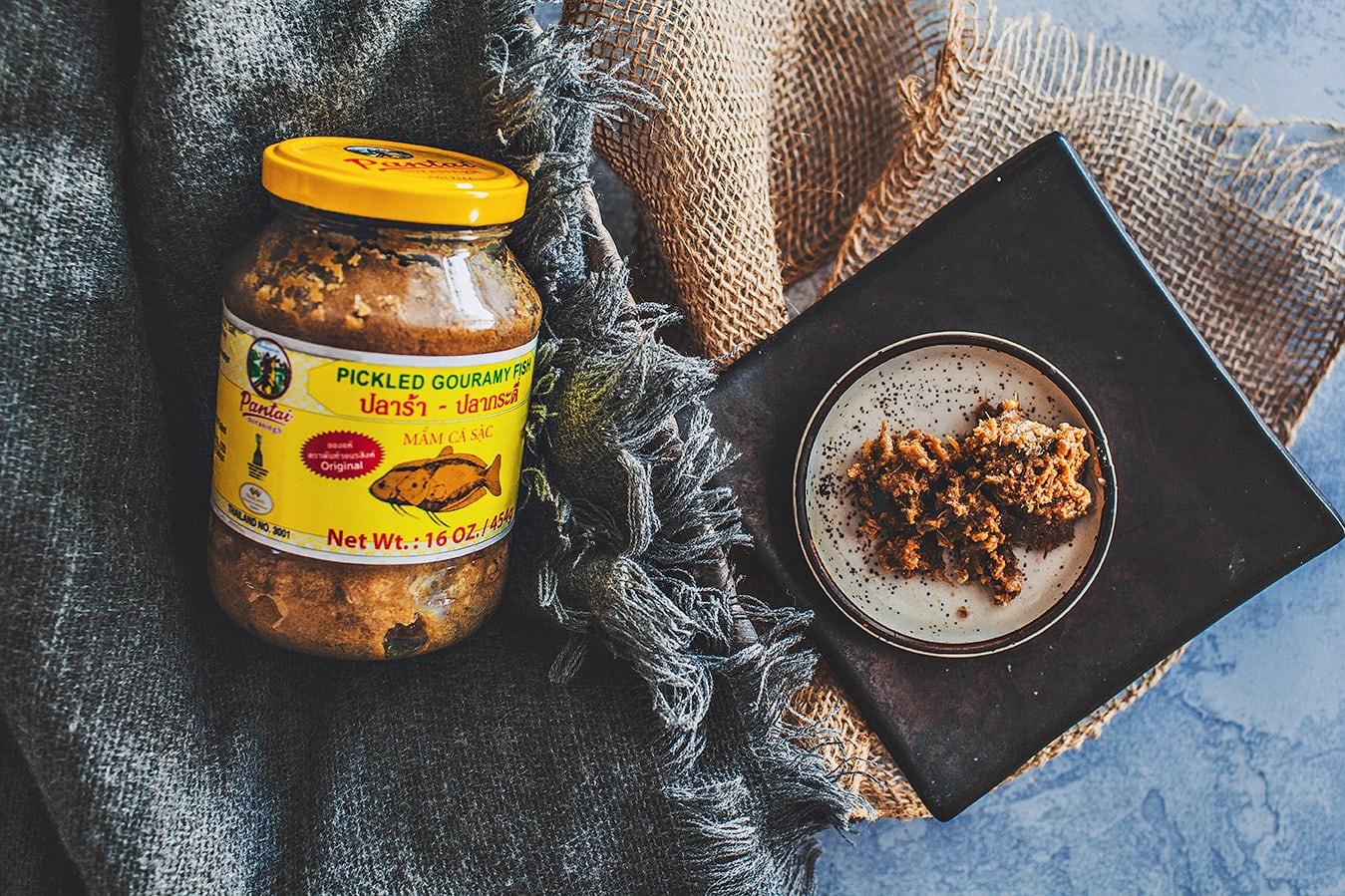 9. Vinegar
Thai cooking doesn't use a whole lot of rice vinegar but I've seen it becoming more and more common in different dishes. Basically, it adds a tangy taste of sour and sweet in one dash. Rice Vinegar is basically fermenting the sugars in the rice that has been turned into an alcohol like water. Over time, the liquid is then turned into the acidic sauce that gives it the tangy flavor. The delicate, citrusy flavor of rice vinegar makes it more palatable to cook with than the distilled vinegar. Rice vinegar keeps for a long time and can be stored at room temperature after opening. Just make sure to tighten the seal well. You will find several Asian recipes call for rice vinegar of some sort.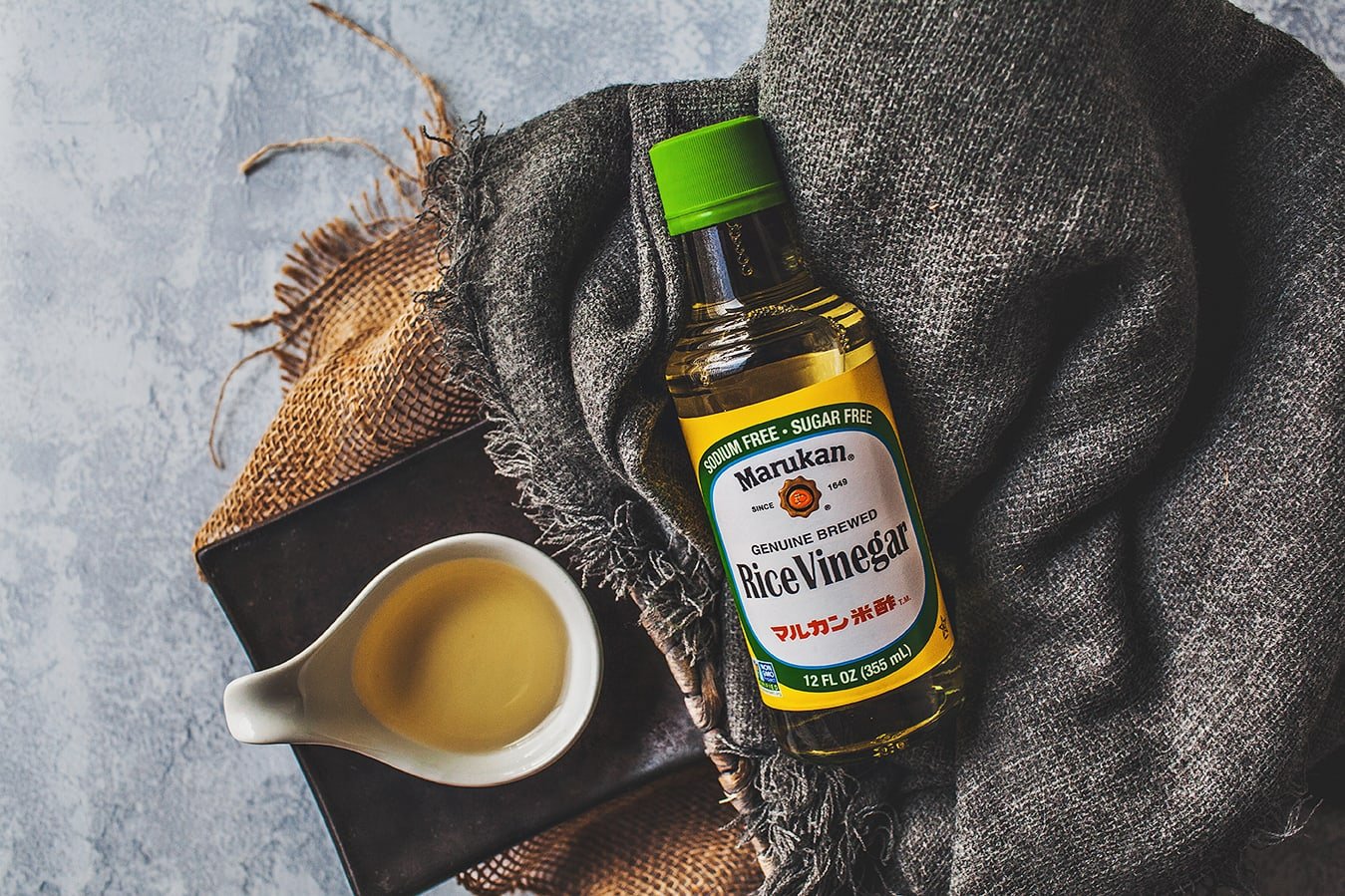 I hope that was helpful! My best suggestion in gathering these sauces is to make a list, take pictures of the sauces, then find your nearest Asian market and ask for help if needed. They will last 3-6 months. I've also included links for you to purchase these sauces online if you don't have easy access to an Asian store. I will add on to this list as I add on to my recipes. For now, these essential Thai sauces should keep you well stocked for several dishes!