Thai cuisine is known for its vibrant flavors and aromatic ingredients. Having the right tools and helpful kitchen gadgets to create authentic Thai dishes is important. Learn more about essential kitchen tools and utensils for Thai cooking in this blog post!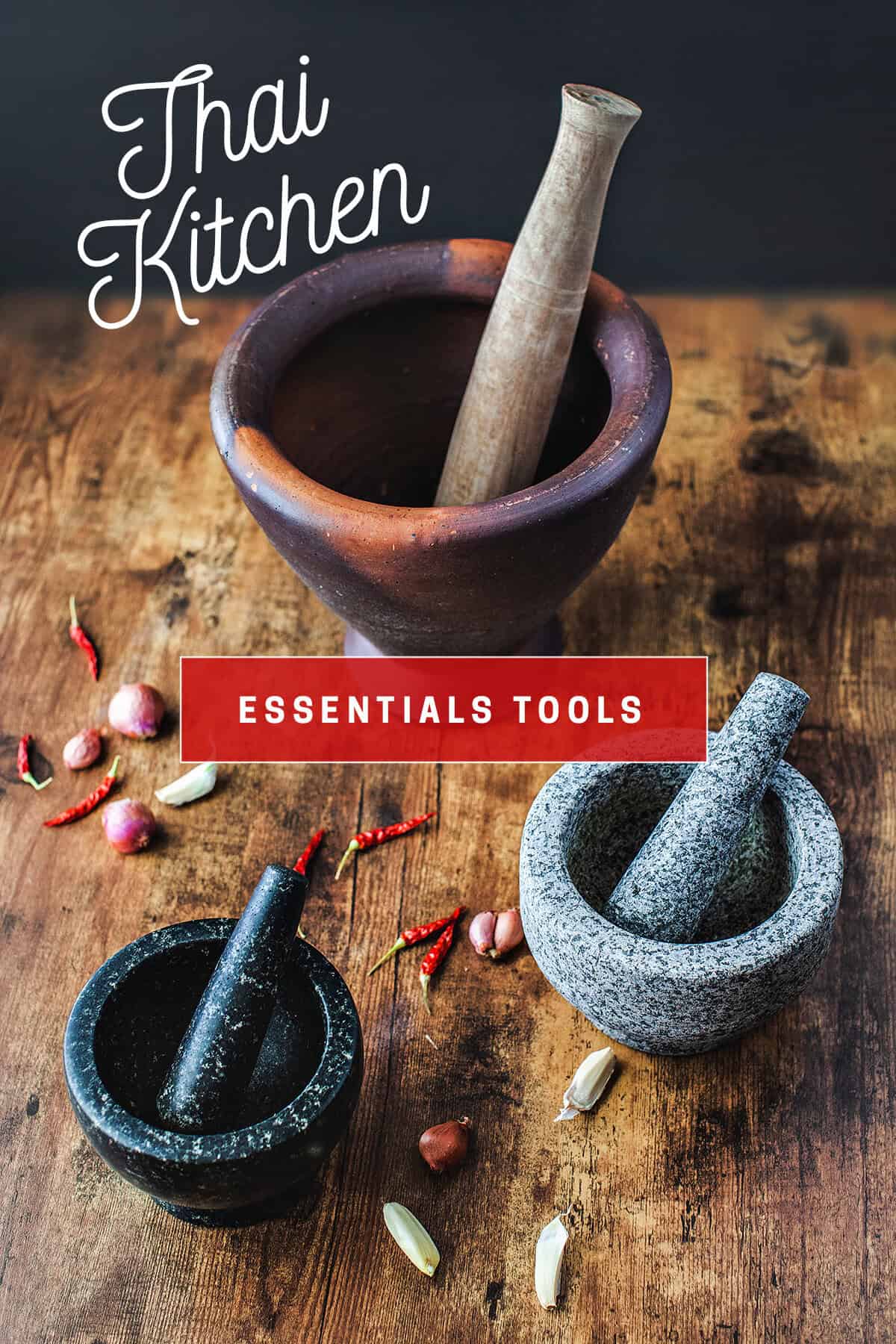 If you're familiar with Thai cooking, you know that certain kitchen tools are essential for making the process easier. Today, I'll share my favorite Thai kitchen tools that I regularly use.
Rice Cooker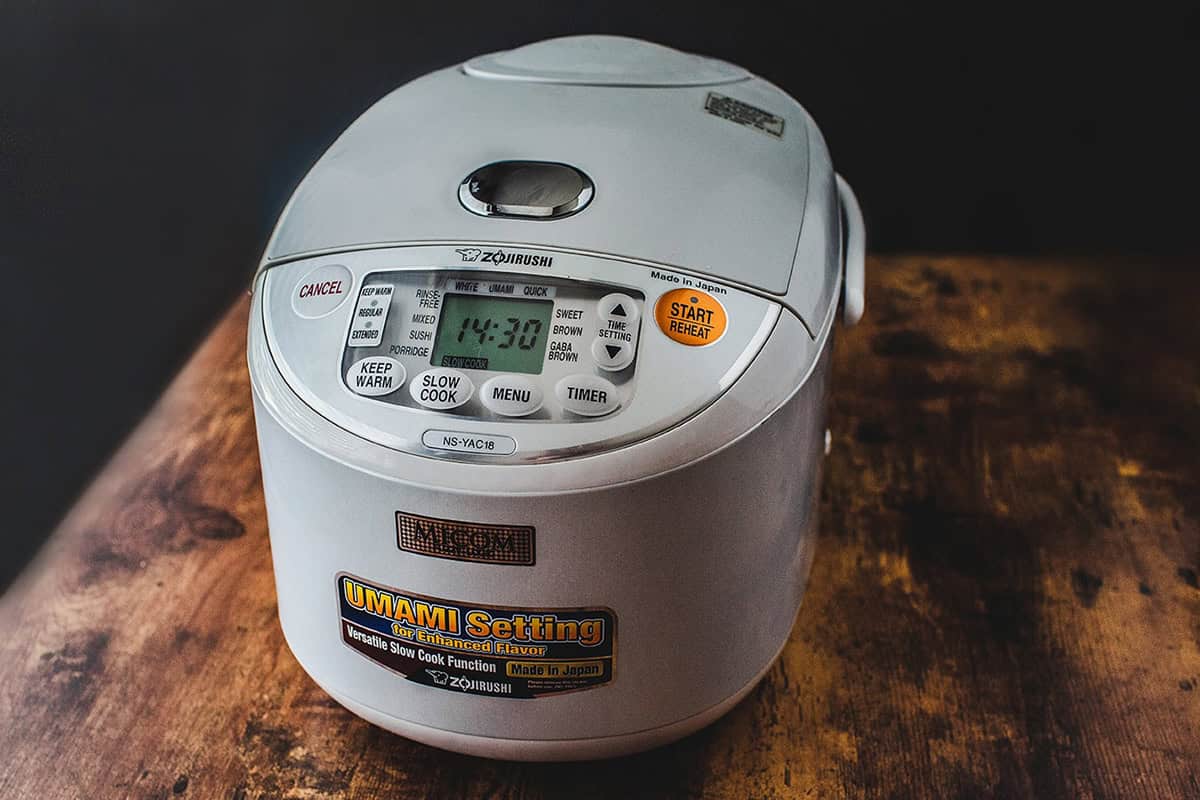 The rice cooker is the most important tool in most Asian kitchens! It's one of the first things I'd buy if starting over in my kitchen! (: For those who cook and eat a lot of Asian food, investing in a good-quality rice cooker is highly recommended. It's much more convenient than cooking rice on the stovetop. The rice cooking process is quick and easy; you can leave your rice cooker while working on other dishes.
There are reasonably priced rice cookers, so it's worth getting one for your kitchen. Some more expensive Rice cookers can go beyond just cooking Thai jasmine rice. They can be used as steamers, slow cookers, and for making soups and porridge.
Woks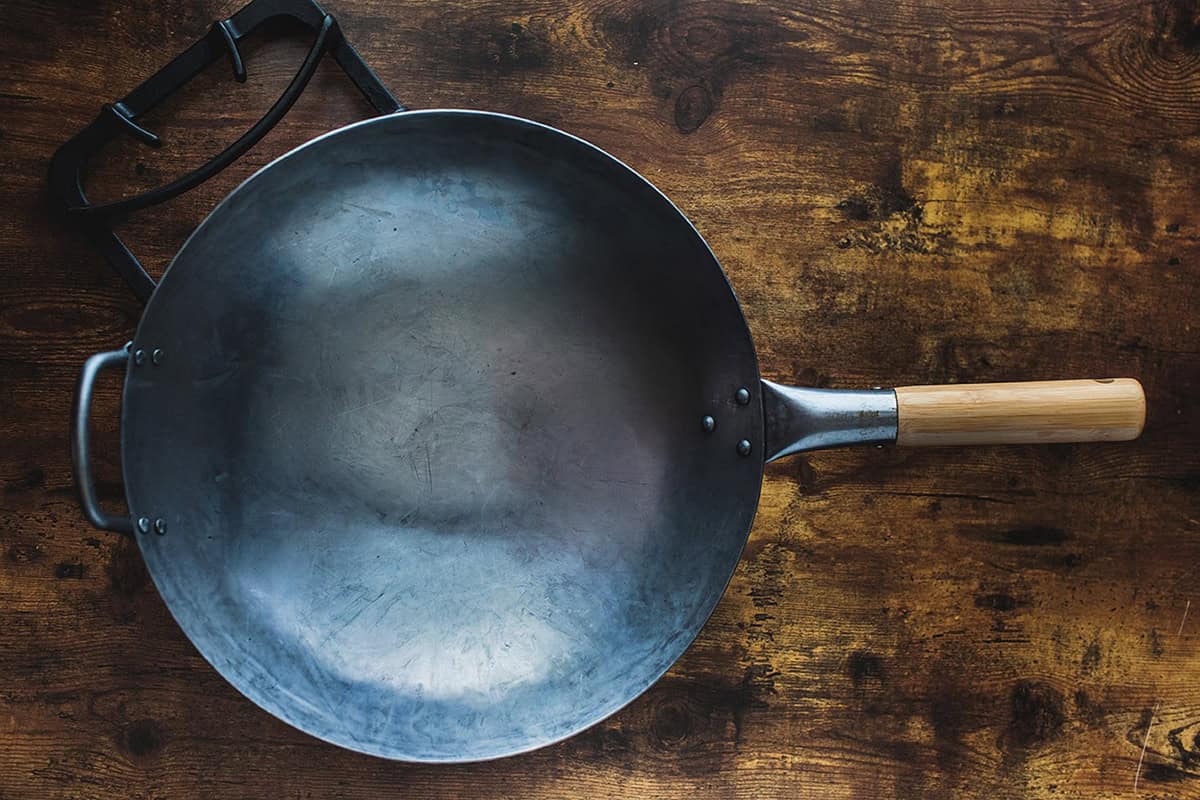 Having a good wok is important for Thai cooking. Different types of wok include stainless steel, carbon steel, cast iron, and non-stick woks. For beginners, it's better to go for a flat bottom wok instead of a round bottom one. They're more stable on the stove.
Each type of wok needs to be seasoned and cared for properly. Never use soap or hot water to clean your seasoned woks. (An instructions post is coming soon!) If you can't afford a wok, use a big frying pan or sauté pan instead.
Carbon steel woks are one of the most important tools in a Thai kitchen. They are popular with Thai cooks because they distribute heat evenly and are perfect for stir-frying and deep-frying. A wok with a long handle and a flat bottom is recommended for home cooks.
Spatulas
Be sure to have good-quality spatulas in your Thai kitchen tools collection. Avoid plastic spatulas for Asian cooking, as they can melt under high heat. Opt for rounded-edged stainless steel spatulas with wooden handles or sturdy wooden spatulas.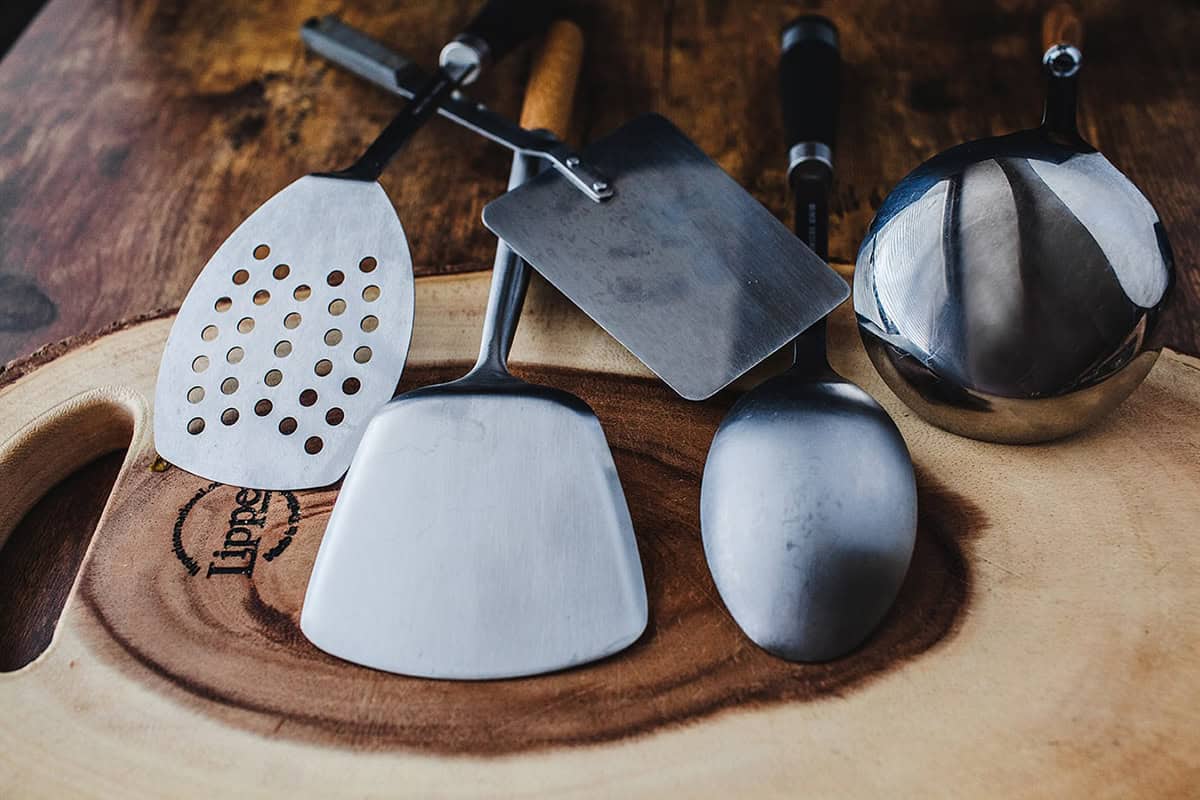 Clay Mortar and Wooden Pestle Set (Khrok Sak)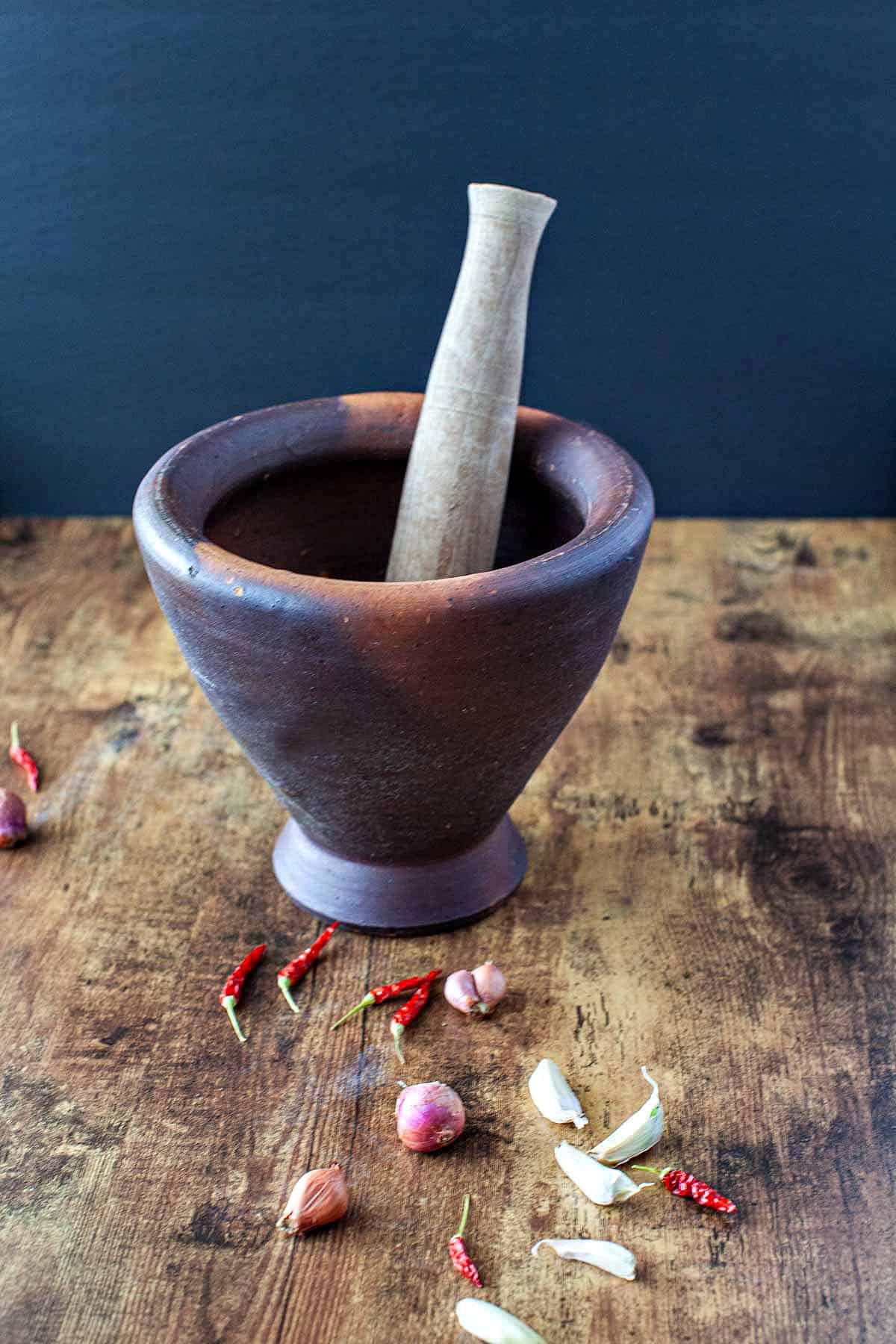 This traditional tool holds nostalgic memories for me. It's the one tool necessary for a traditional Thai kitchen. Its main use is for making green papaya salad, but it can be used for pounding spices and herbs, releasing flavors and aromas that a food processor can't replicate.
Find Khrok and Sak (mortar and pestle) at local Asian grocery stores. They offer different shapes, sizes, and materials. Find one that works best for your kitchen need. They last for decades if you care for them and can be used as a family heirloom!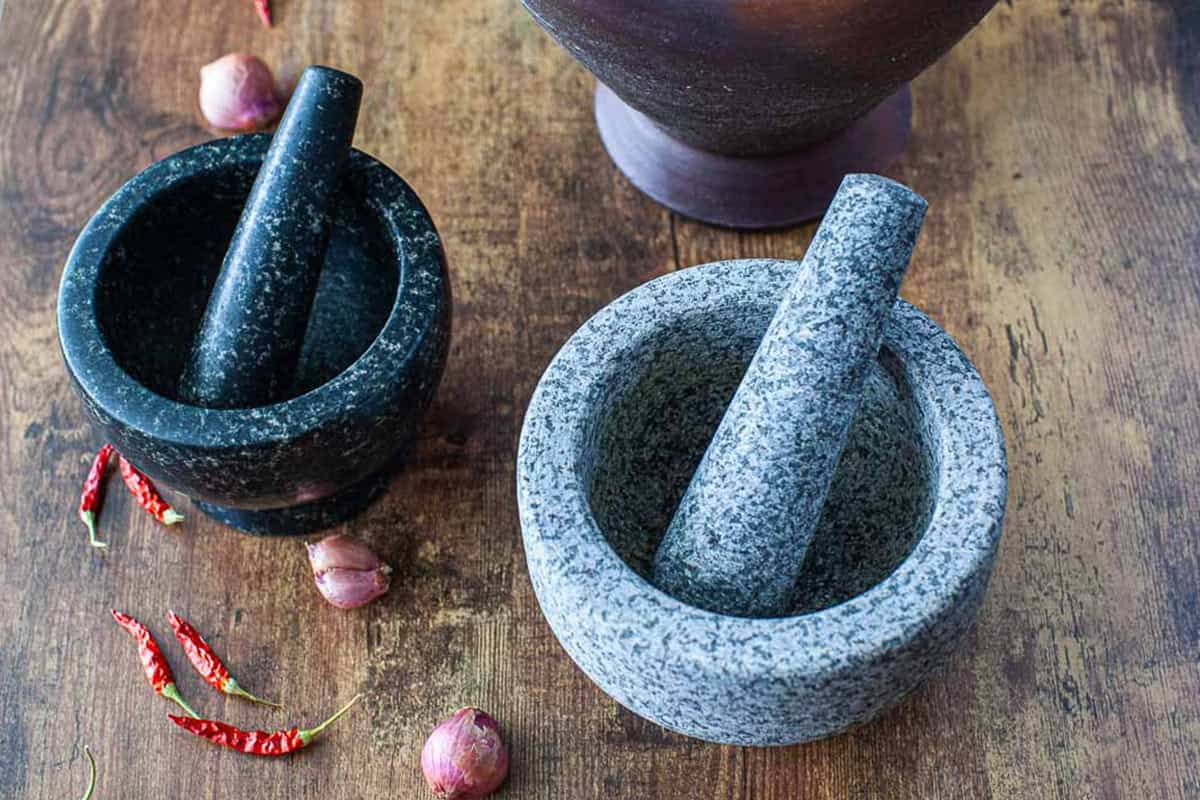 A granite mortar and pestle set is considered essential in Thai cooking. It is used for pounding spices, making curry pastes, and creating a mash of fresh herbs. The best mortars and pestles are thick and solid and made from granite.
A solid stone mortar and pestle with at least a 6-inch opening is highly recommended. The rough texture of the mortar and pestle helps release the essential oils from the herbs and spices, boosting the flavors and aromas of traditional Thai foods.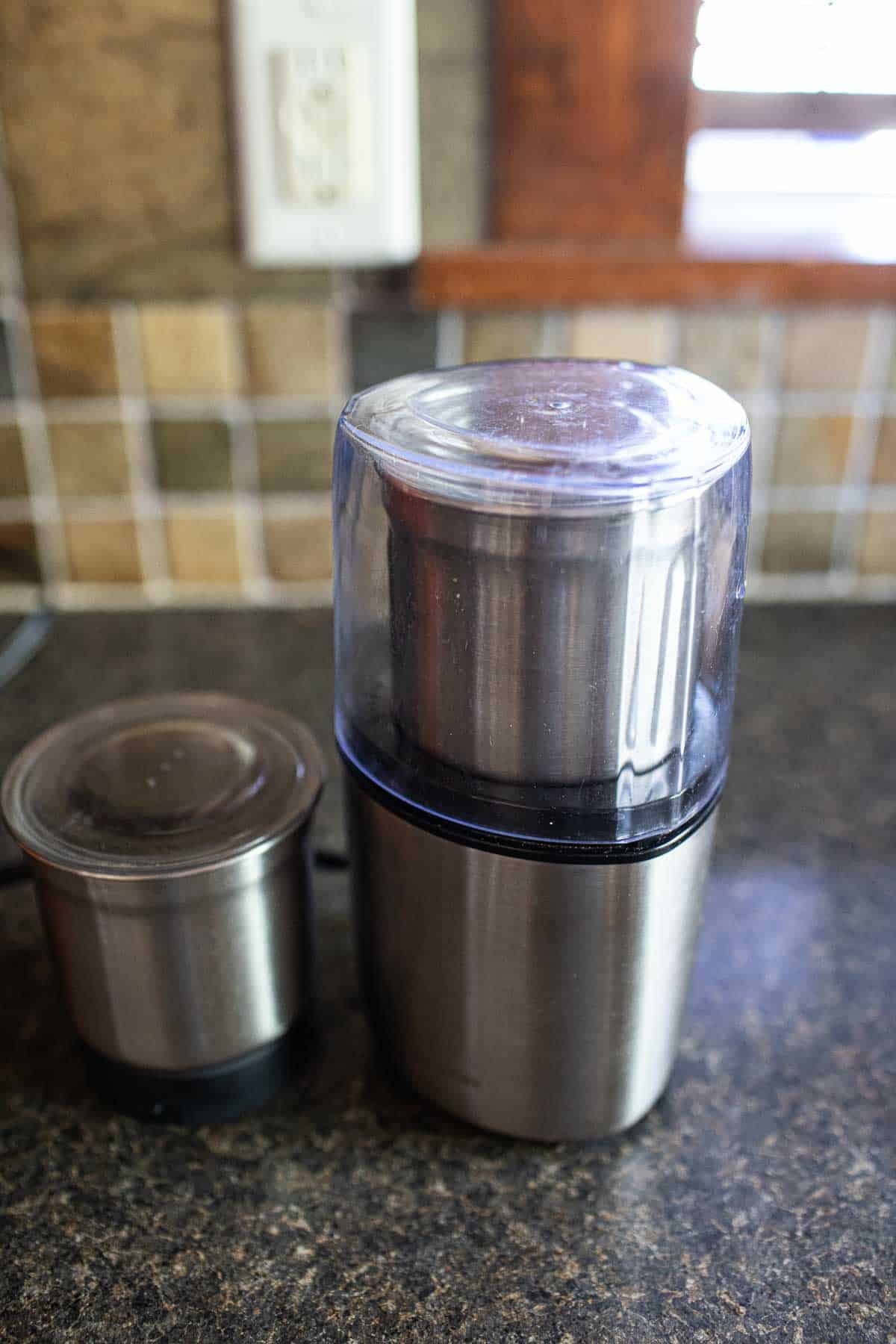 A spice grinder is an essential tool in my kitchen, and it is one of the most important kitchen gadgets for grinding whole spices like whole peppercorns, coriander, cumin, and whole seeds spices. Using whole seeds rather than store-bought ground powdered spices gives your recipes a bit of a flavor edge. A spice grinder is also useful when making a small batch of homemade curry paste, as the small food processor is sometimes too big.
Stainless steel utensils
Having a good set of Thai cooking utensils in your kitchen is important in helping ease making Thai meals. Stainless steel utensils, such as knives and spoons, are commonly used in Thai cooking due to their durability and ease of cleaning. The good news for Asian food lovers- these tools are helpful when you cook meals from other Asian cuisine as well.
When you can, it's always a good idea to have good quality products that will last for a long time in your kitchen.
Sticky rice bamboo basket steamer set
This tool consists of a stainless steel pot with a cinched top and a woven bamboo basket. It's used for steaming sticky rice (also called glutinous rice.) It's a common kitchen tool popular with Lao and Thai people, especially those from Isaan, Northeastern Thailand.
The bamboo material allows the steam to circulate evenly, resulting in perfectly cooked rice. as well as helping to give an earthy and woody aroma to the rice while steaming.
In addition, a sticky rice bamboo basket is also necessary for preparing and serving sticky rice. This basket is specifically designed to hold the sticky rice while it steams, and it adds a nice touch to your presentation when serving it on the table.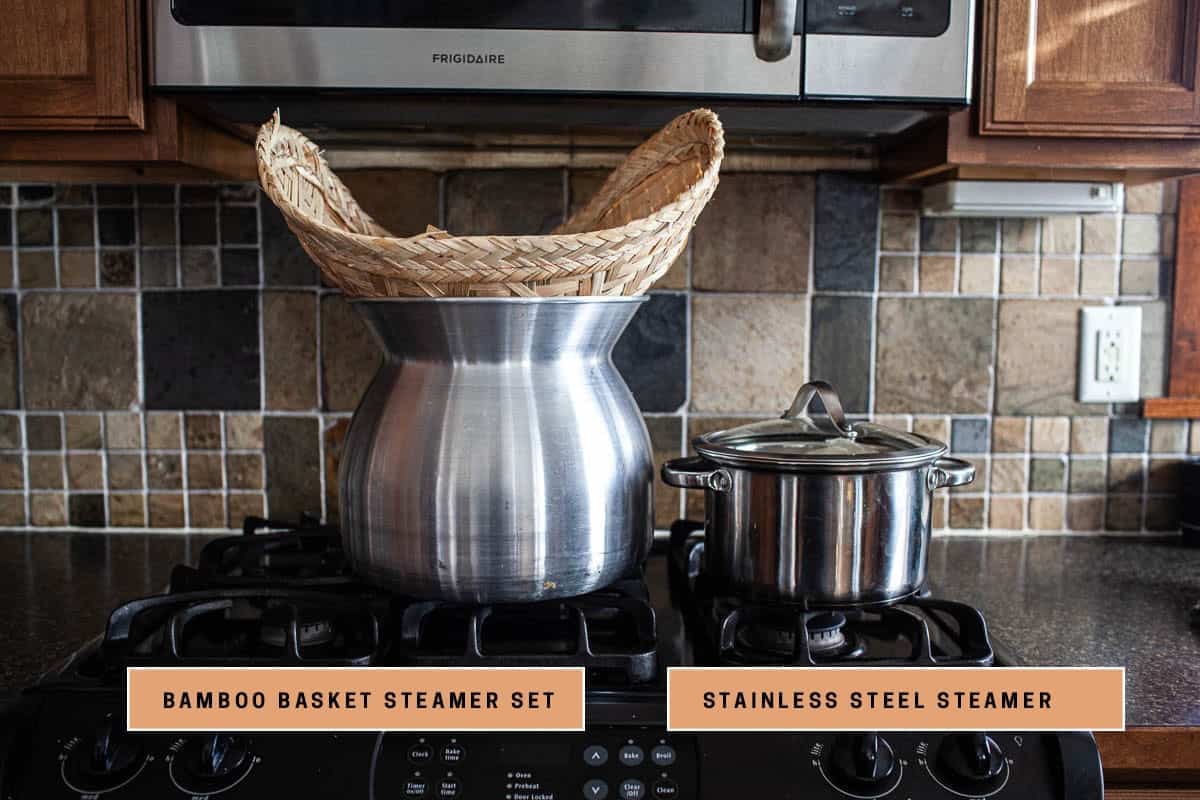 Stainless steel steamer
While a traditional sticky rice steamer basket may seem intimidating, a simple steamer with cheesecloth can be used as a substitute. This particular one is perfect in size and can be used as a soup or stock pot. It's perfect for storage in a small kitchen. Having one or the other is fine, but a stainless steel set is more convenient if you cook a lot using a steamer.
Sticky rice basket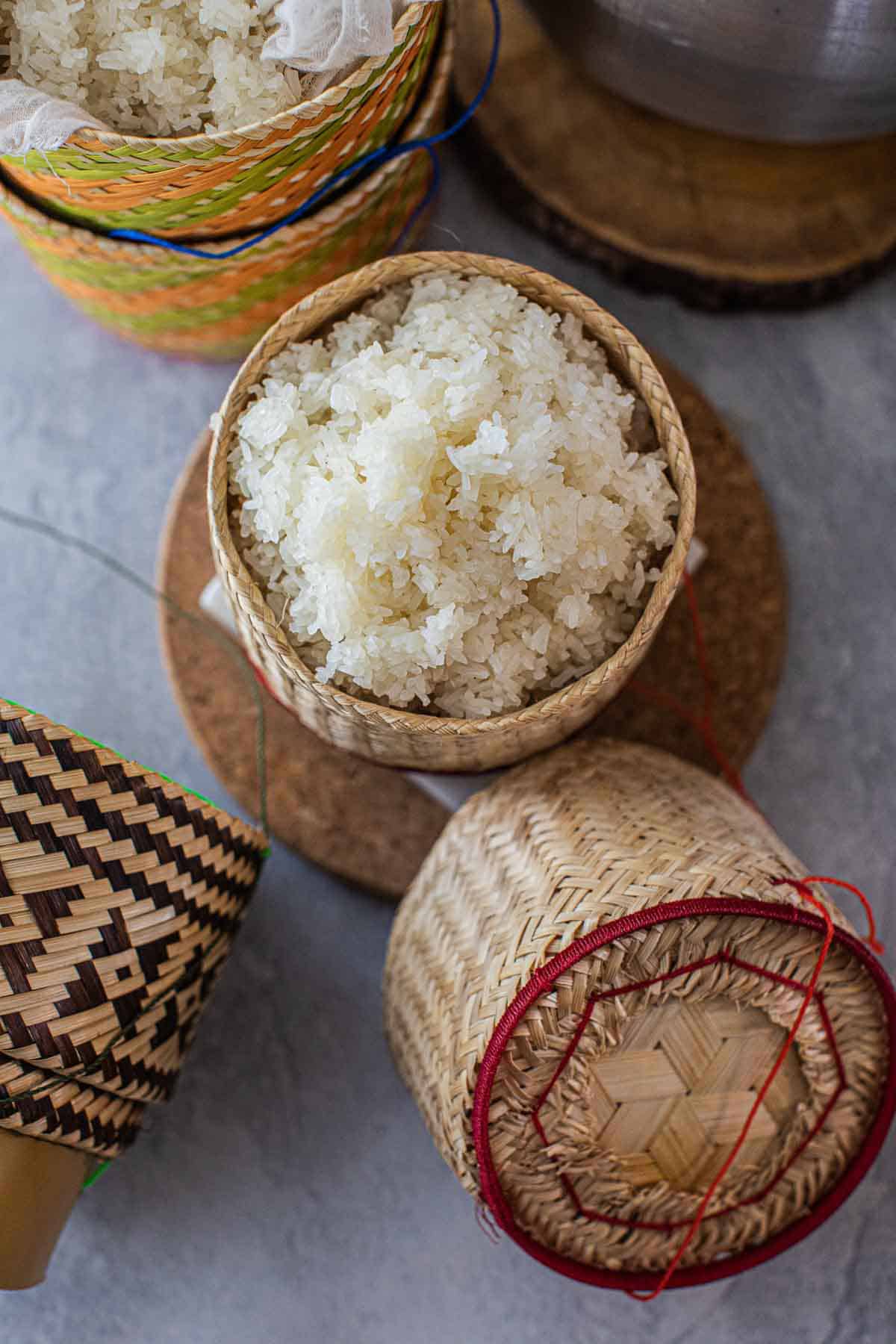 A sticky rice basket is fun for serving and storing cooked sticky rice. It's not an essential item, but it's a fun kitchen tool, and they are conversational pieces to have around. They are small and don't take up too much of your kitchen space. Look for these at your local Asian stores.
Bamboo steamer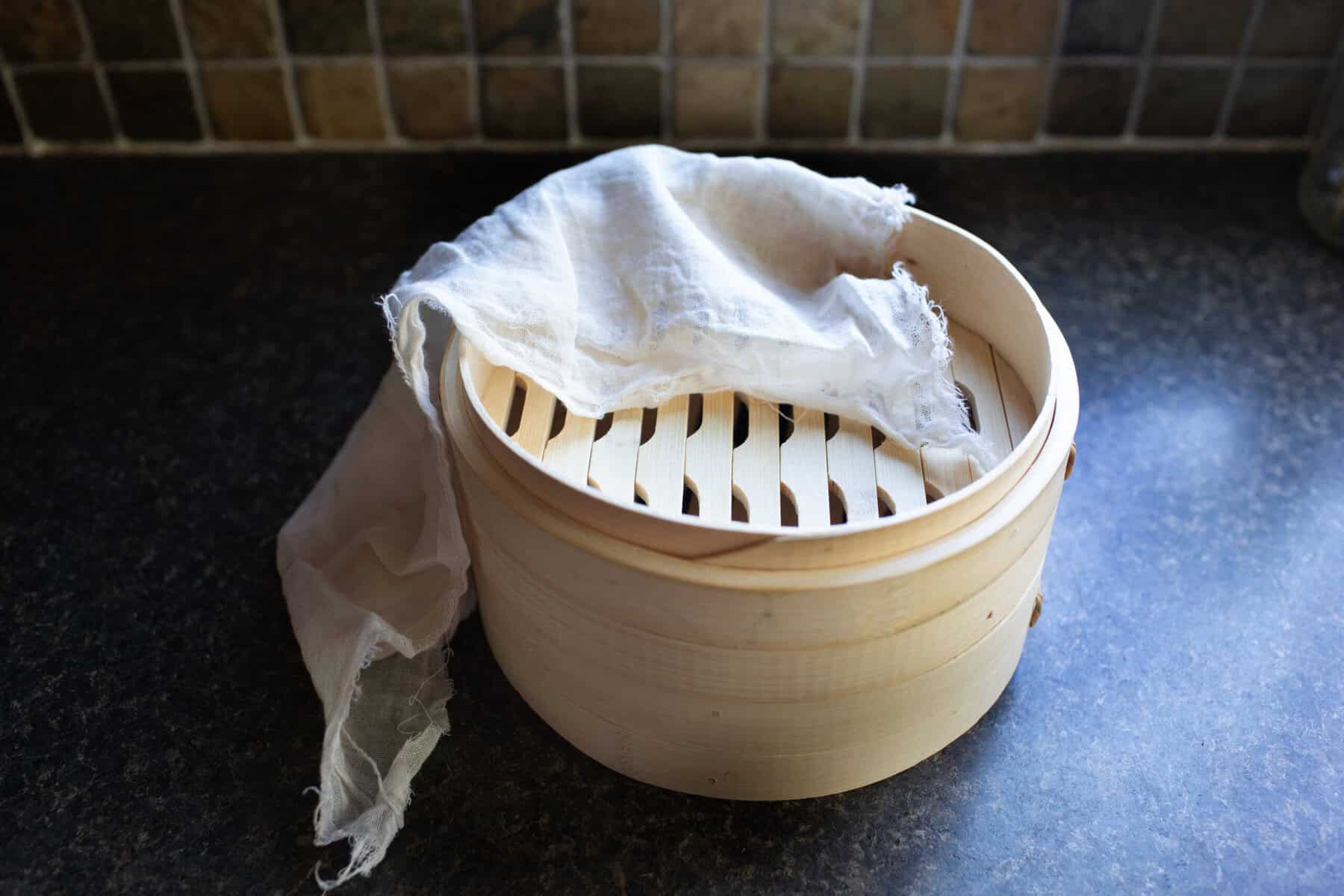 A bamboo steamer steams various ingredients, such as dumplings and sticky rice. It helps retain the flavors and textures of the food.
Having the right tools and ingredients is crucial for creating authentic Thai dishes. Whether you're a Thai food enthusiast or a home cook, investing in these tools will enhance your culinary experience and allow you to explore the vibrant flavors of Thai cuisine.
Vegetable Peelers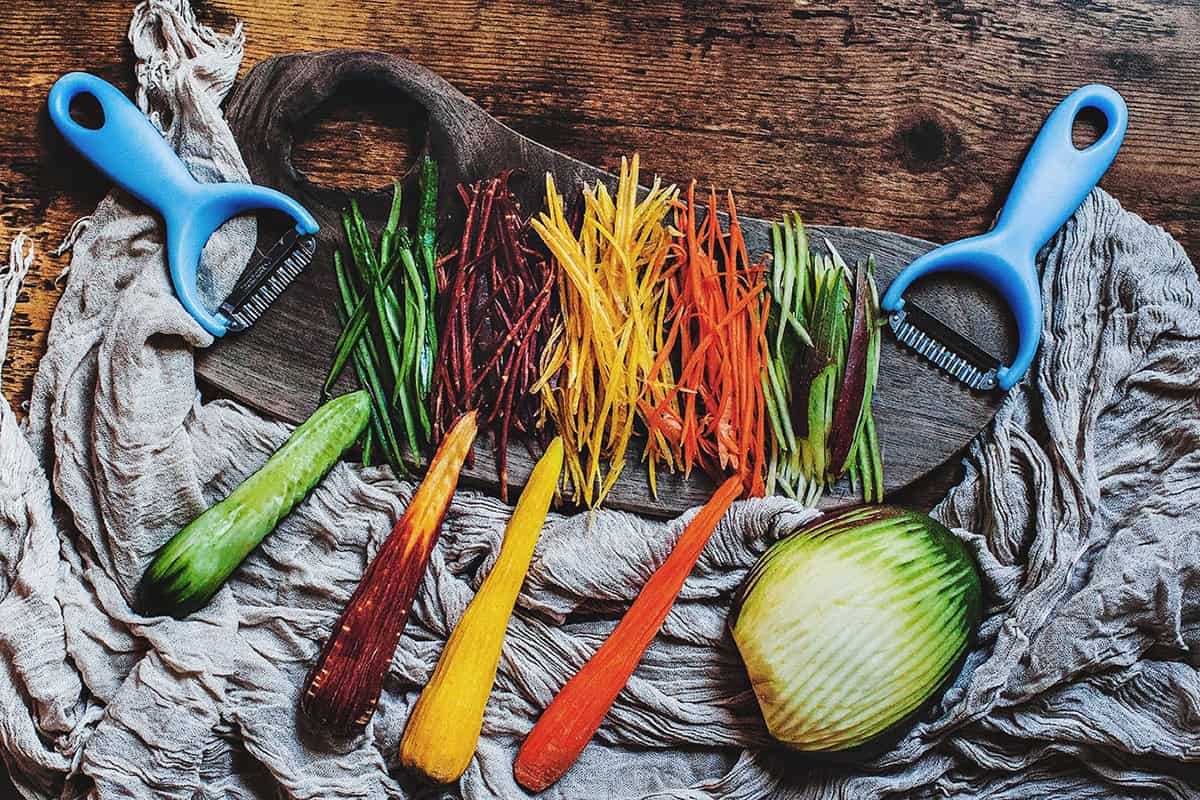 These inexpensive tools are versatile and useful for peeling fruits and vegetables like green papaya, carrots, zucchini, cucumber, daikon, and mangoes. I recommend having a couple in your kitchen drawer. It's a handy tool to have around in your kitchen.
Fine Mesh Strainers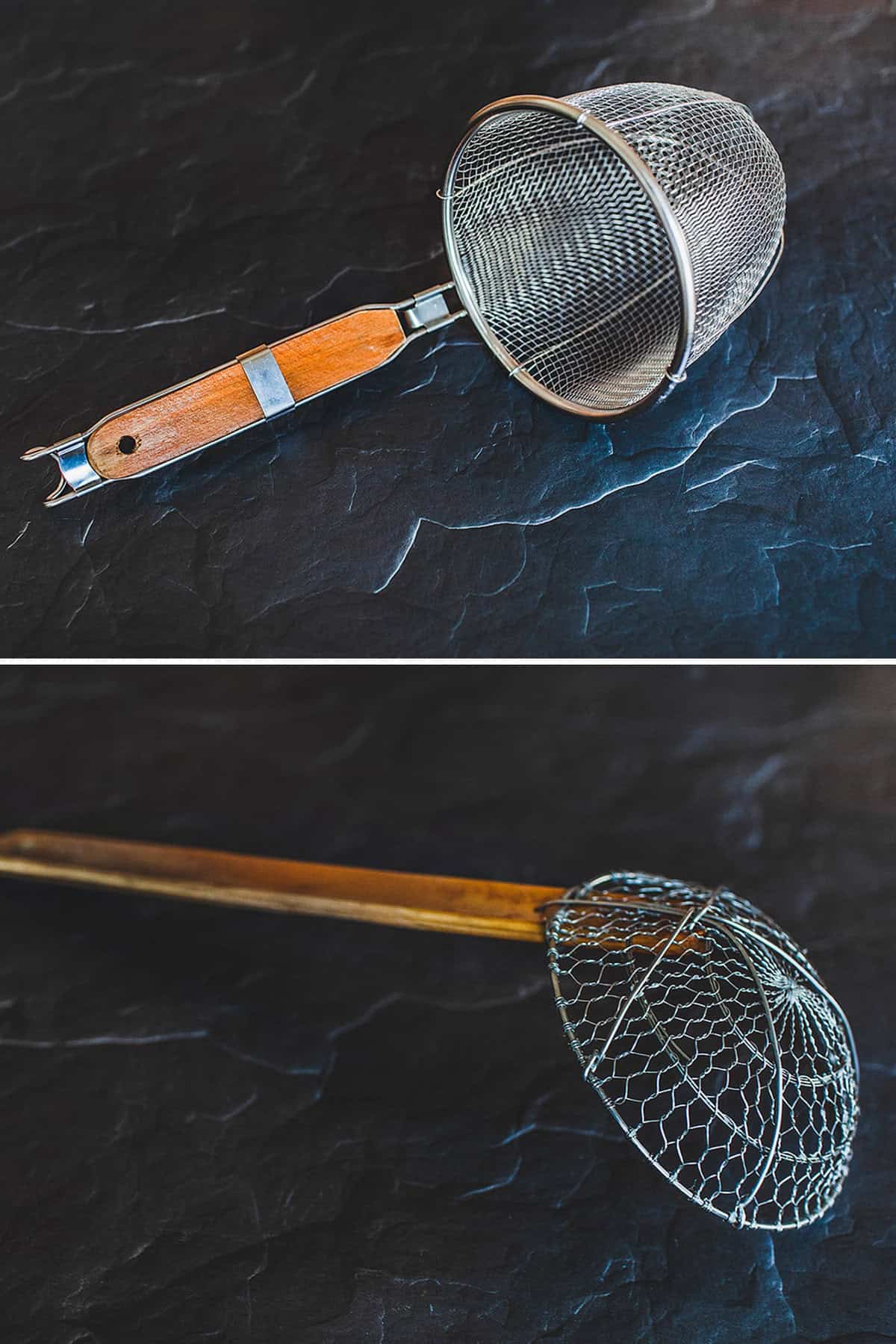 These strainers come in various sizes and are handy for deep frying, scooping large chunks of veggies from stock, straining broth, blanching veggies, or dipping rice noodles. Having different sizes allows for versatility in your cooking.
Ensure you have good-quality spatulas in your Thai kitchen tools collection. Avoid plastic spatulas for Asian cooking, as they can melt under high heat. Opt for rounded-edged stainless steel spatulas with wooden handles or sturdy wooden spatulas.
Clay pot
Clay pots are used in traditional Thai cooking to slow-cook dishes and impart a unique flavor. These pots retain heat and moisture, resulting in tender and flavorful dishes. They are great for steaming or baking whole fish or large seafood items like lobsters, crab legs, and jumbo tiger prawns, popular in central Thai cuisine. They are often used for slow-cooking curries or stews, adding a distinct earthy taste to the final dish.
Wood-cutting board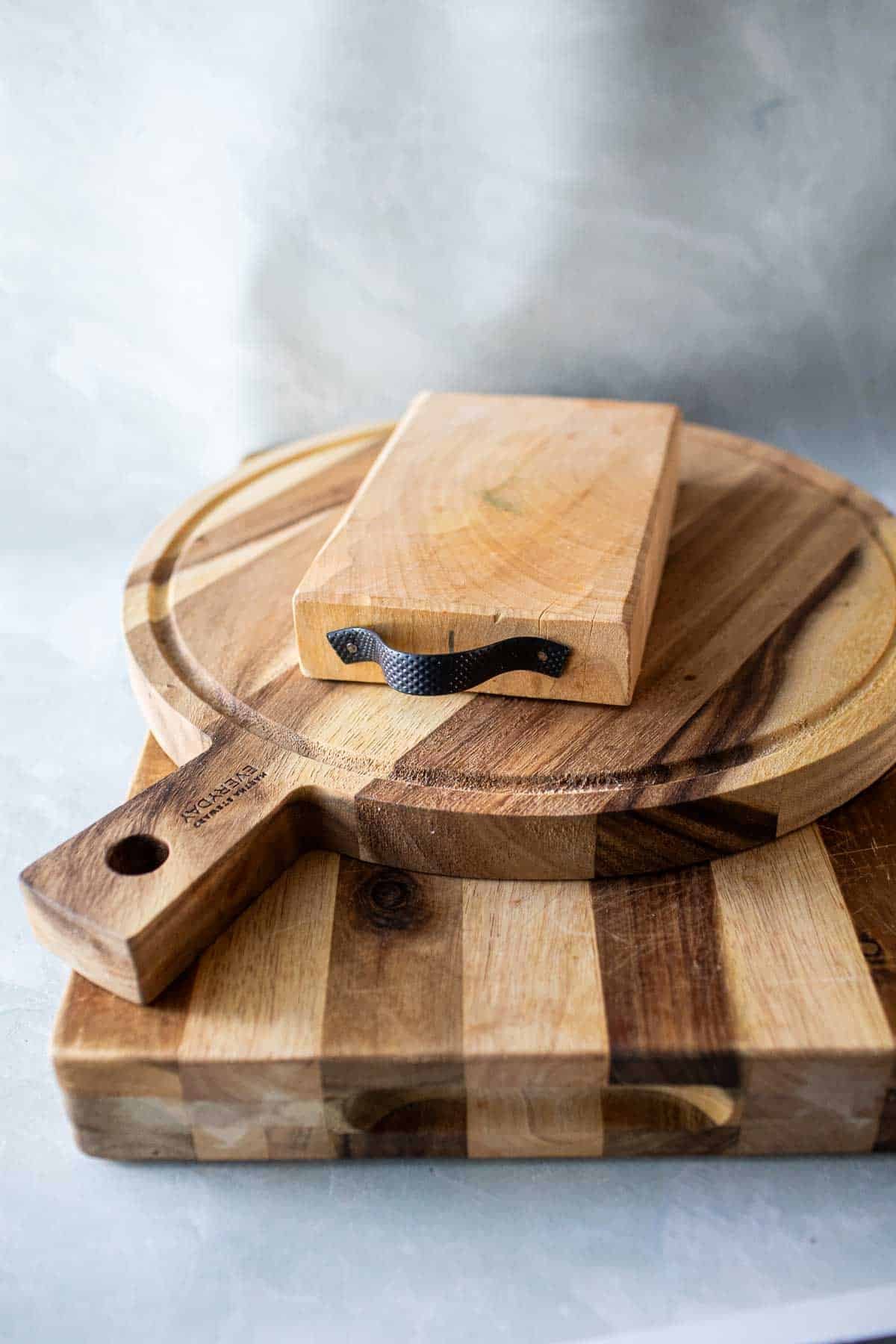 Wood Cutting Board: A sturdy wood cutting board is important for chopping meat bones and thick cuts of meat.
Cleaver and good kitchen knives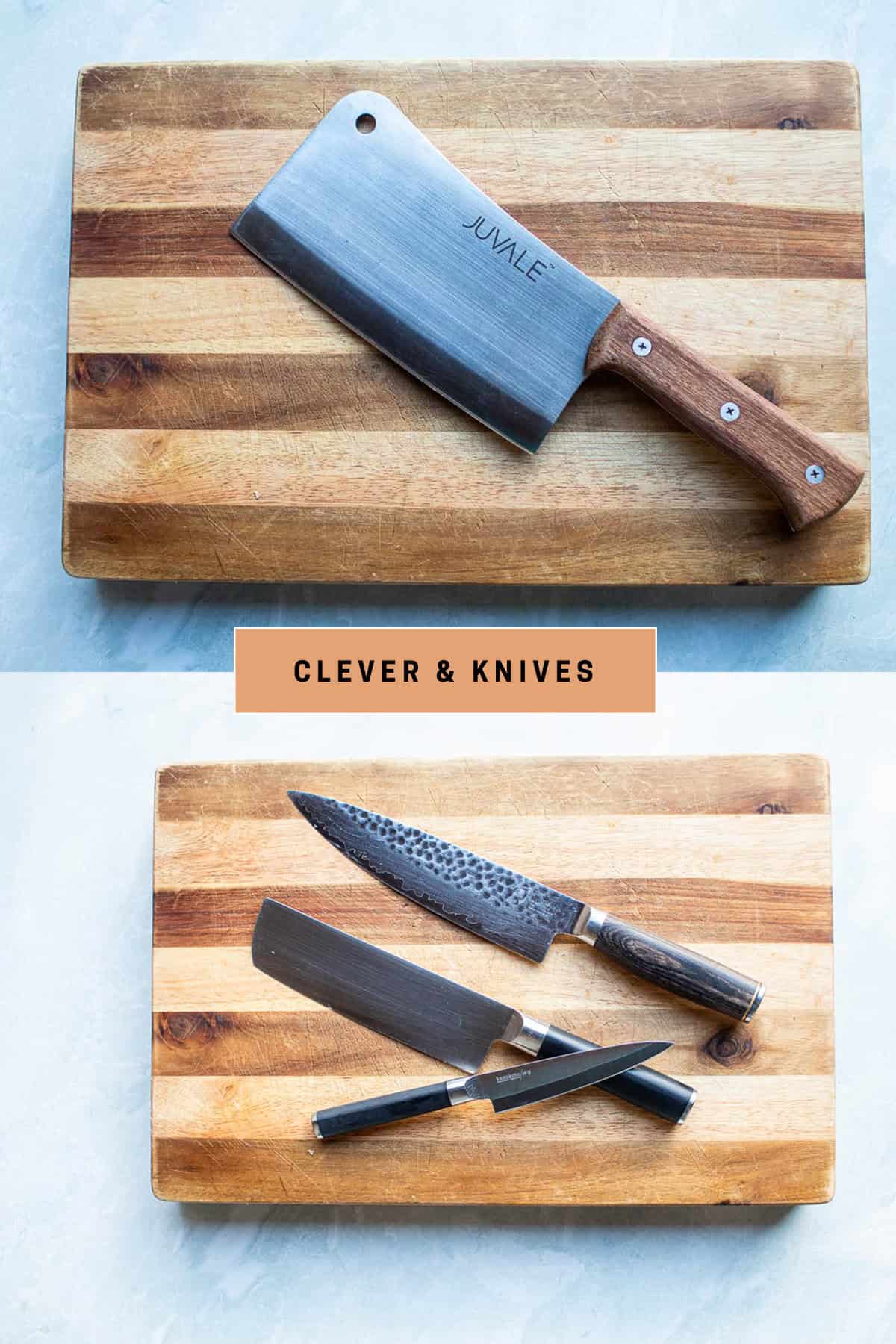 One essential tool in Thai cooking is a good knife. A sharp and clever knife is crucial for preparing vegetables, herbs, and meat. It helps you achieve precise cuts and ensures your dishes are cooked evenly. You can effortlessly slice, chop, and mince with a good knife to create authentic Thai flavors in your kitchen.
Having a Cleaver, A heavy-duty knife chopping and cutting through bones and tougher ingredients, is handy when cooking with dishes that have bones in them, like ribs, whole chicken, beef bones, or other thick and heavy ingredients.
Conclusion
Remember, if you don't have these specific tools, don't worry! You can improvise with what you have in your kitchen and still be able to make traditional Thai meals. Being a great cook is not about having fancy tools but being creative and resourceful.
More Helpful Kitchen Tools
More Thai kitchen tools that you might find helpful. They are not essential, but they make your home cooking much easier.
More Thai recipes you'll love
Use your new Thai cooking tools to make these delicious Thai recipes.
Authentic Pad Thai with shrimp
Thai green papaya salad, (Som Tam)
Thai basil fried rice
Pad Krapao is a popular Thai basil stir-frying recipe.
Helpful Thai kitchen resources
Learn more about Thai kitchen essentials and Thai food ingredients with these helpful blog posts to help you improve Thai home cooking and make delicious authentic Thai food at home.
* Love a recipe you've tried? Please leave a 5-star rating in the recipe card below and/or a review in the comments section further down the page. Or follow me on Facebook, Pinterest, or Instagram! **