Thai Tea Limeade, called "Cha Ma Nao" in Thai, is a lesser known drink than the popular Thai iced tea.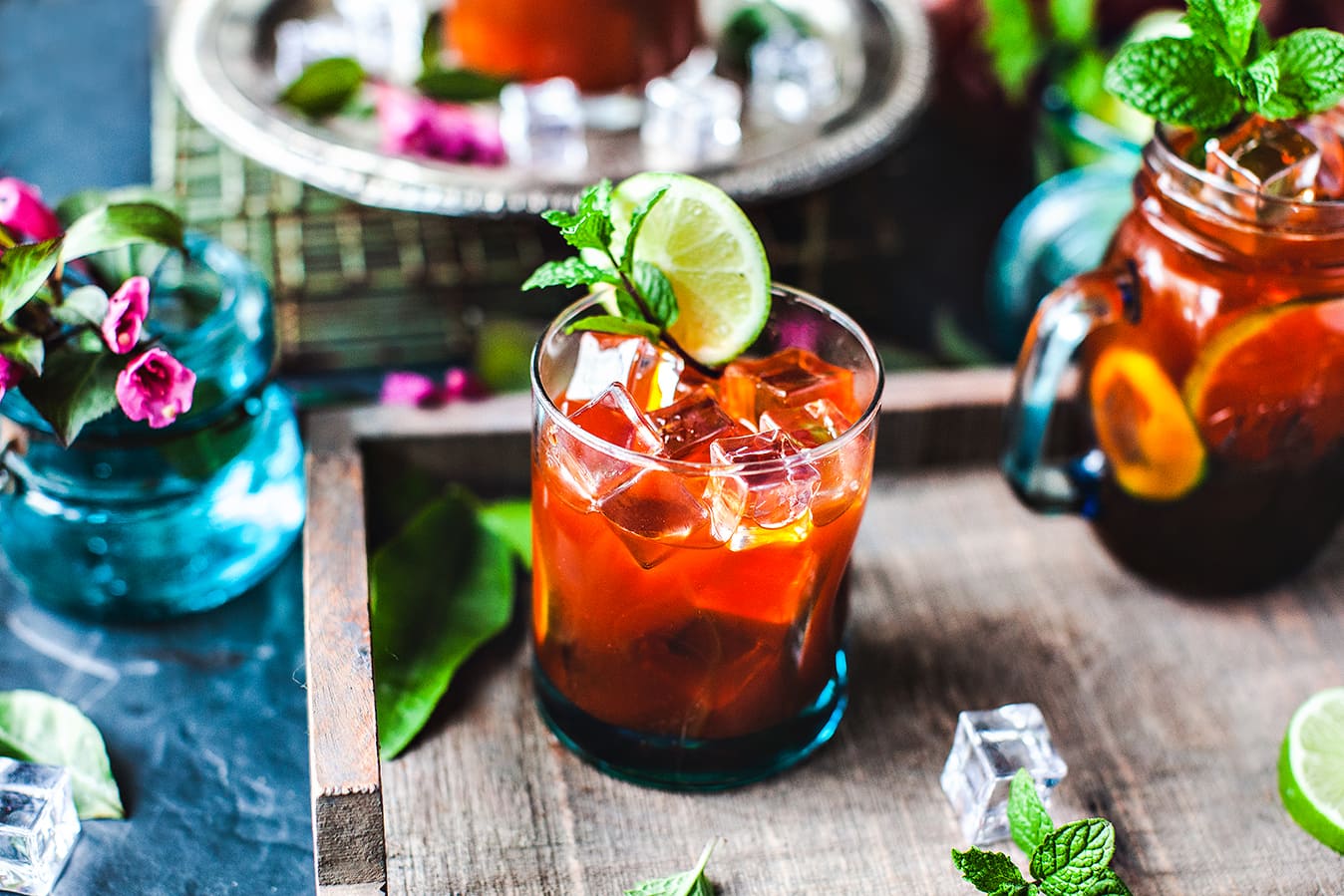 Do you remember how I emphasized not throwing away the Thai Iced Tea mixture after making your Thai Iced Tea recipe a couple of days ago? Well, today is the day it will all make sense! Check this post out for a super easy and delicious Thai Iced Tea.
Now this is important. Right after you are done making the Thai Iced Tea, you are going to reuse the tea leaves for a limeade drink. The reason for this is because the tea used previously is still strong. Rather than throwing away perfectly good tea, you are going to make another delicious drink right after your Thai Iced Tea. How's that for a two for one deal? One is a creamy spiced drink and the other is a citrusy sweet limeade tea drink. Both drinks are perfect for the summer months!
It's a neat little trick I've discovered and experimented with over the years.
I grew up dirt poor and we didn't waste a thing when it came to food. Instead, we became inventive and often ended up making delicious new concoctions. The same is still true today. I won't waste any food if I can help it.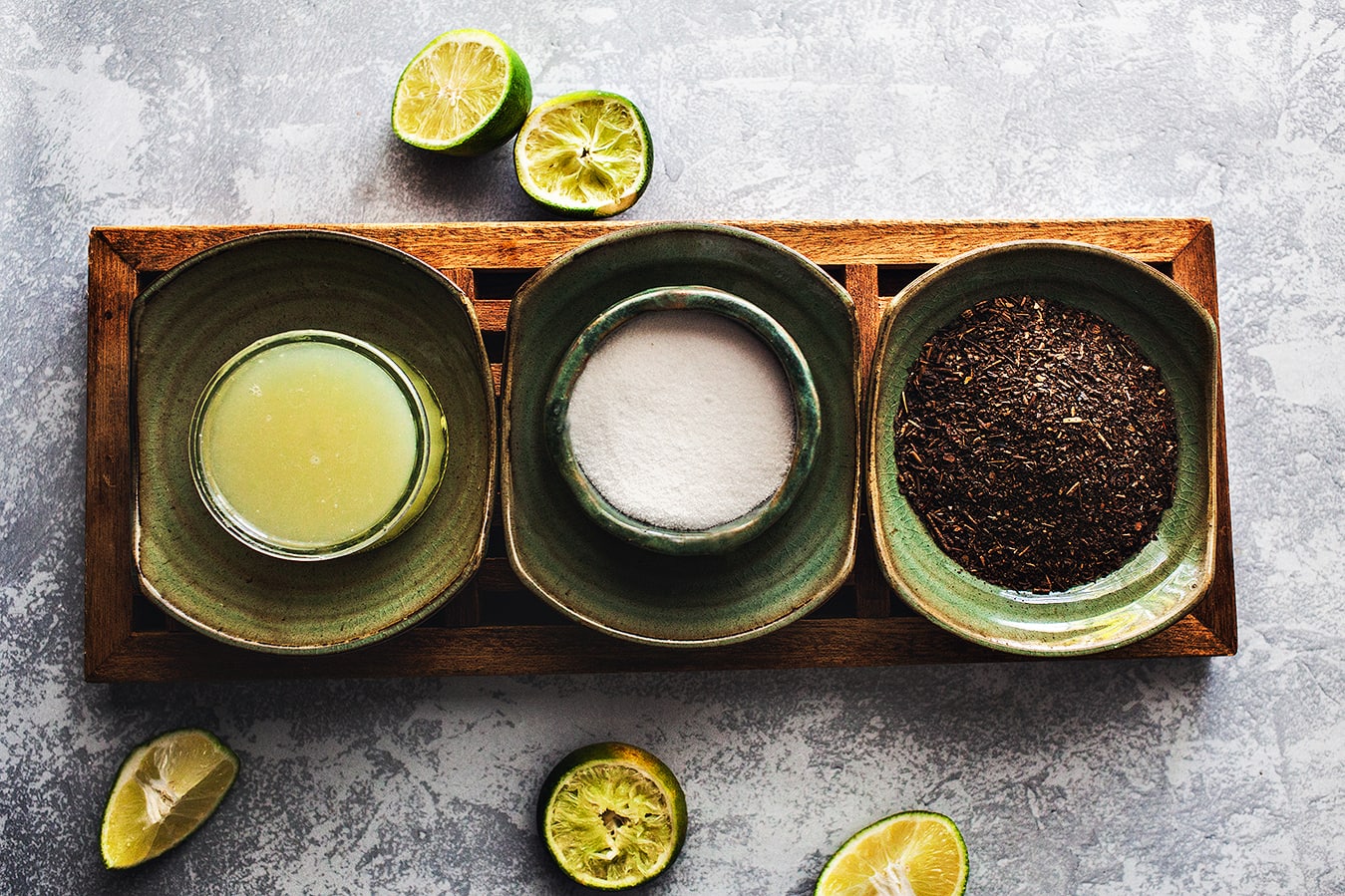 This recipe is so simple; it only requires 4 ingredients, including water. After so many wasted Thai tea mixtures, I thought there had to be a way to reuse the tea leaves. I found that if I steep the Thai iced tea for less than 10 minutes for the Thai iced tea, there's just enough flavor left for our Thai limeade. Again, the key is to have ingredients ready for both recipes, which is not at all difficult. Basically, you just need fresh lime juice for the second drink in addition to the already used Thai iced tea ingredients. Let's make these two magical summer drinks.
The process of making this recipe is very similar to the Thai iced tea recipe.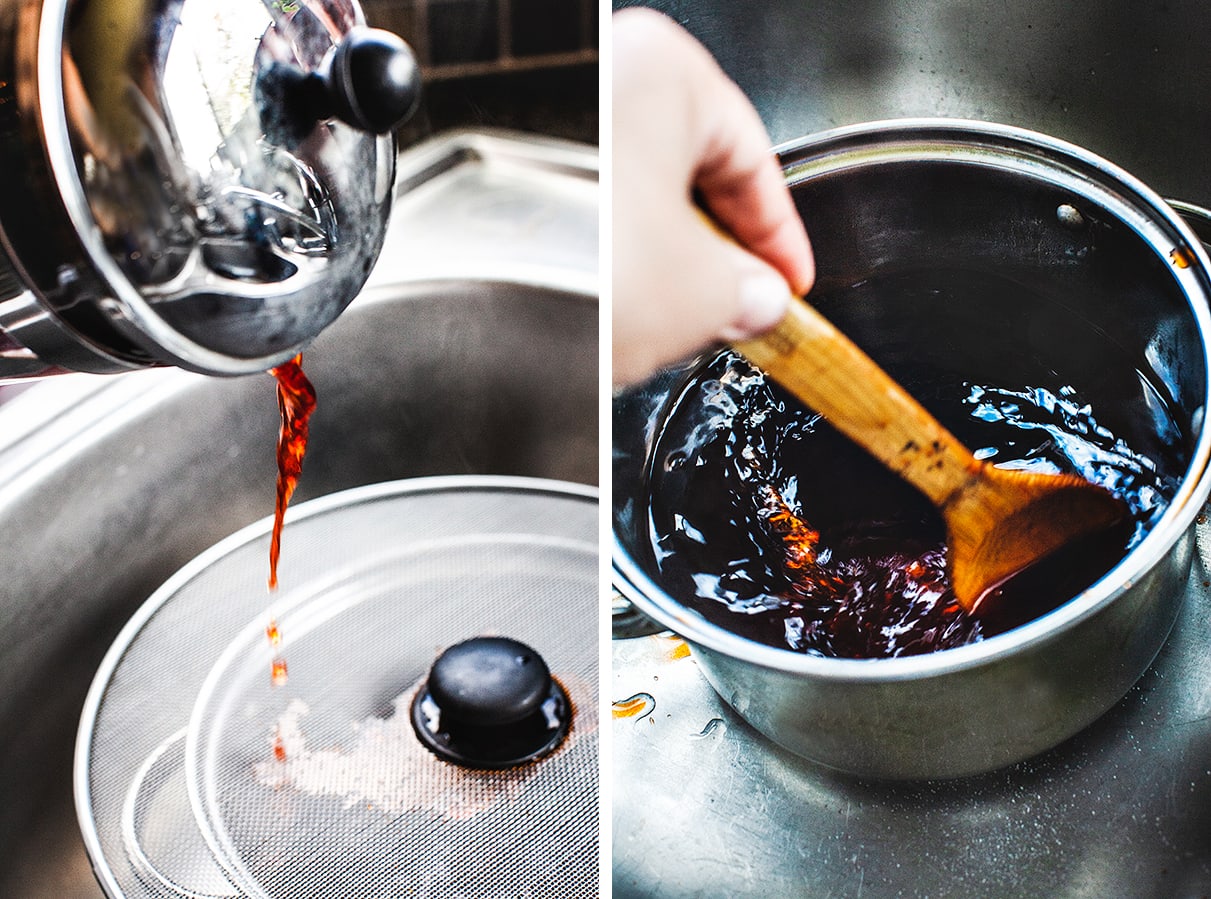 Just need some fresh lime juice and you are set.
Now, that's what I call a summer drink! You can bring some over to my house anytime! I'll take 2 glasses, please!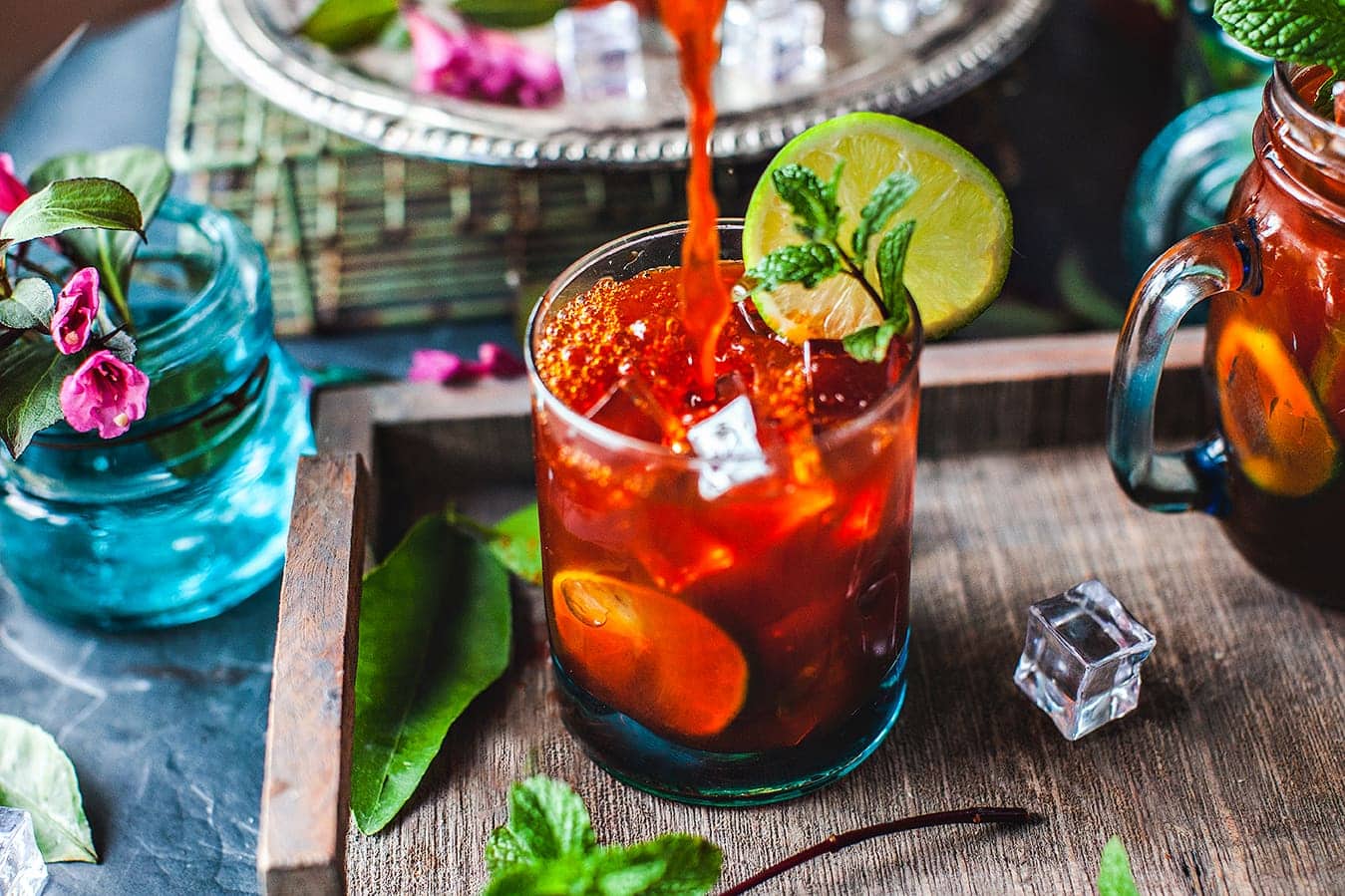 You can buy all the ingredients for this recipe here
Print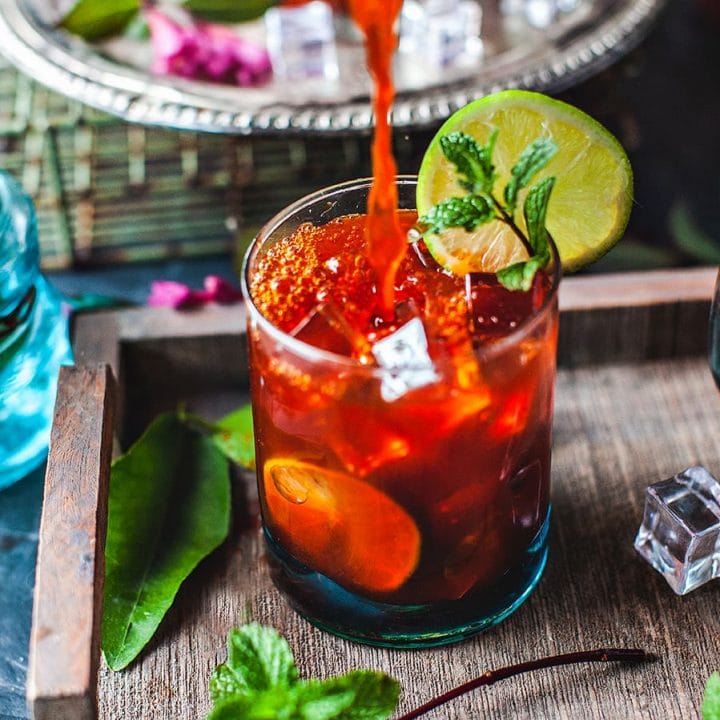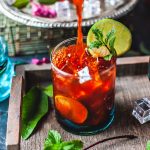 Thai Tea Limeade. "Cha Ma Nao"
---
Author:

Suwanee

Total Time:

15 minutes

Yield:

4

1

x
Description
An easy and  refreshing Thai tea limeade drink called "Cha Ma Mao".
---
Recycled tea leaves from your Thai iced tea recipe
Or you can make a fresh batch but use only half the amount of Thai tea leaves. (½ cup)

4 cups

hot water

⅔ cup

sugar

½ cup

fresh lime juice
---
Instructions
Boil 4 cups of water.
In another small pan, pour sugar into it and wait for the water to boil.
Pour the hot water into the French press (or a soup pot) with the used tea mixture from your Thai Iced Tea.
Set your timer for 15 minutes then press the French press down.
Pour the tea mixture over the splatter guard into the pan that has  sugar in it.
Pour in the fresh lime juice.
Stir the mixture together and turn the stove to medium heat.
Place the pot of mixture over medium heat and stir often until it begins to steam. Turn the heat off and remove the pot and let sit to cool off for at least 30 minutes.
Prepare drinking glasses with crushed ice, pour the limeade over the glasses and garnish with pinched mint leaves and lime slices.
Prep Time:

10

Cook Time:

5

Category:

Drink

Cuisine:

Thai
Keywords: Thai Tea, Thai limeade, Thai lemonade. Cha Ma Nao
Check Out These Delicious Recipes Here:
///
Be sure to subscribe to my email list if you haven't already. By subscribing, you'll be sure to not miss a recipe. You will receive an email update as soon as the recipe is posted from my blog!
You can subscribe at the very bottom of this blog post.