Thai Chili Dipping Sauce
Have you ever had Thai chili dipping sauce before? If not, you are missing out on the real deal street snack of Thailand! This super simple chili dipping sauce is my childhood snack!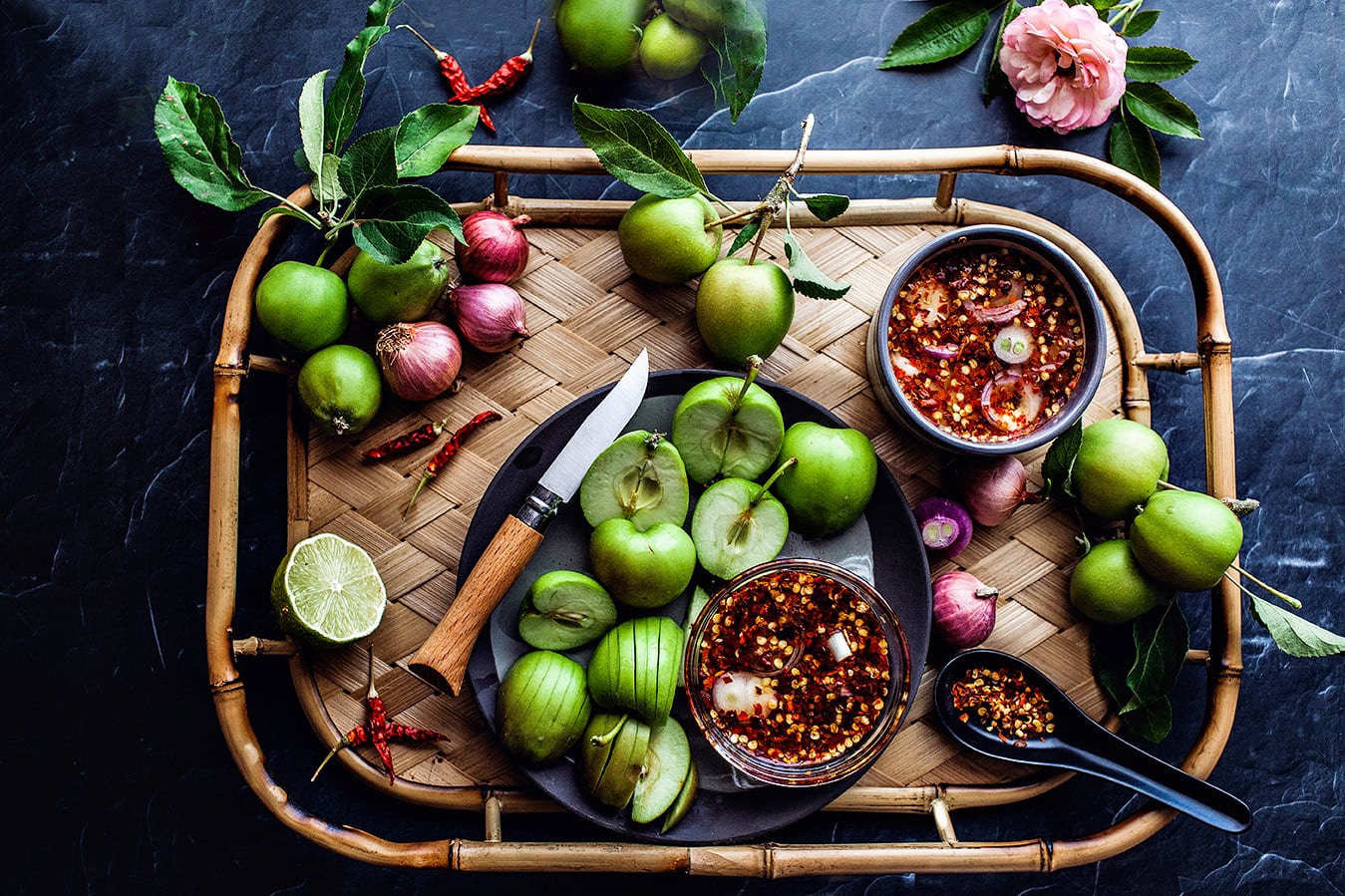 A little back story- This is our first year back in our home that we bought 10 years ago, (we moved away for a few years). I had forgotten that I had planted an apple tree in our tiny backyard! Last year, there was just one small sad apple from the tree. So I planted a few fruit trees last fall hoping the pollination will help grow more apples. It worked! This spring, the tree delivered. It was full of glorious white blossoms!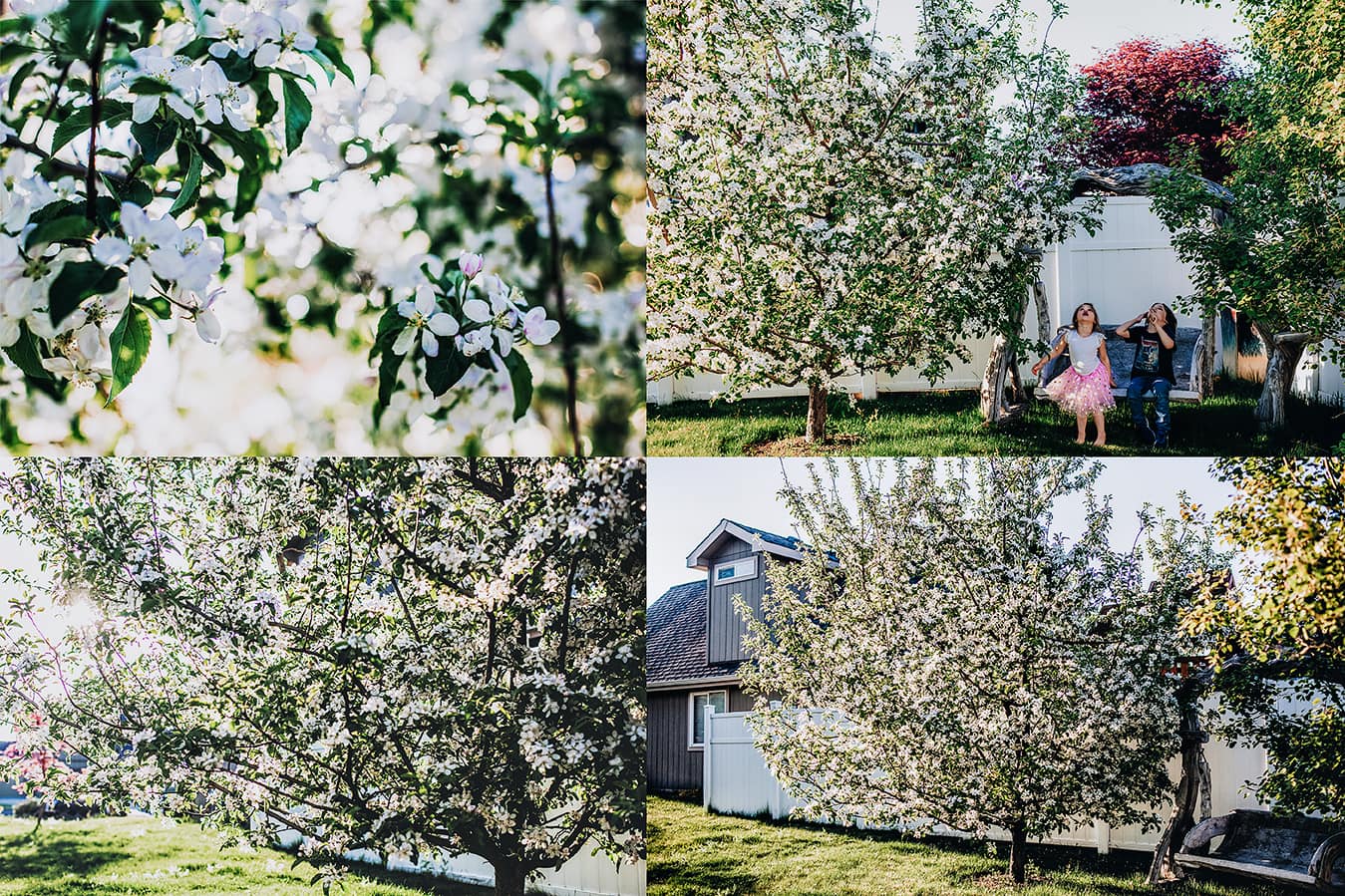 I figured most of those flowers would fall off and wouldn't fruit. How wrong I was! The apple tree gave us a grand production this year and oh do we have apples this year! We had to thin some out, as the branches were looking too heavy to hold the abundance of the young fruit.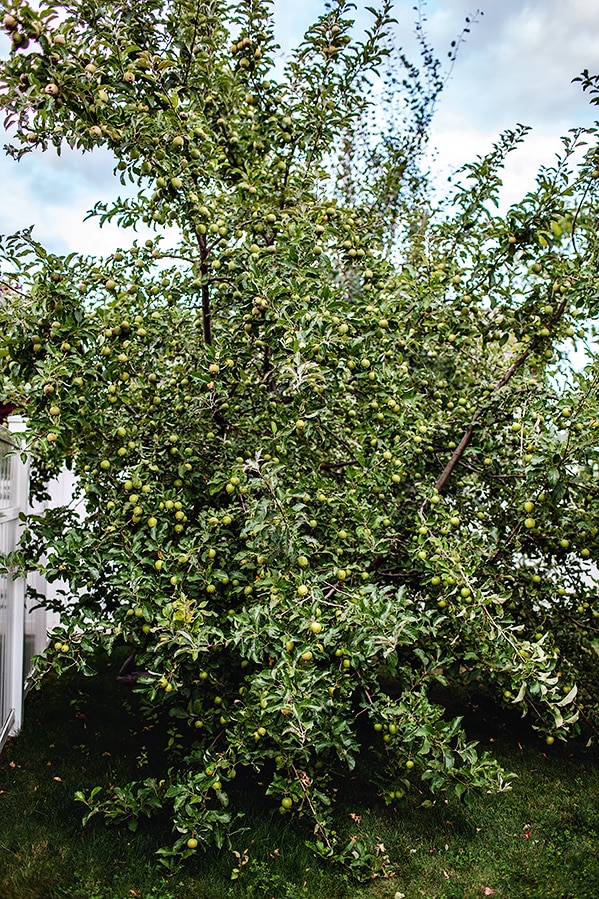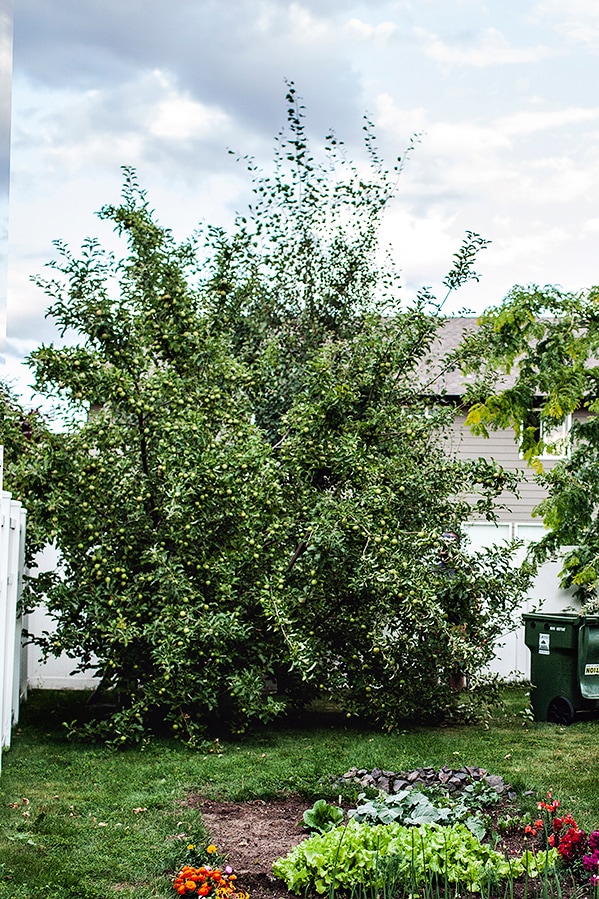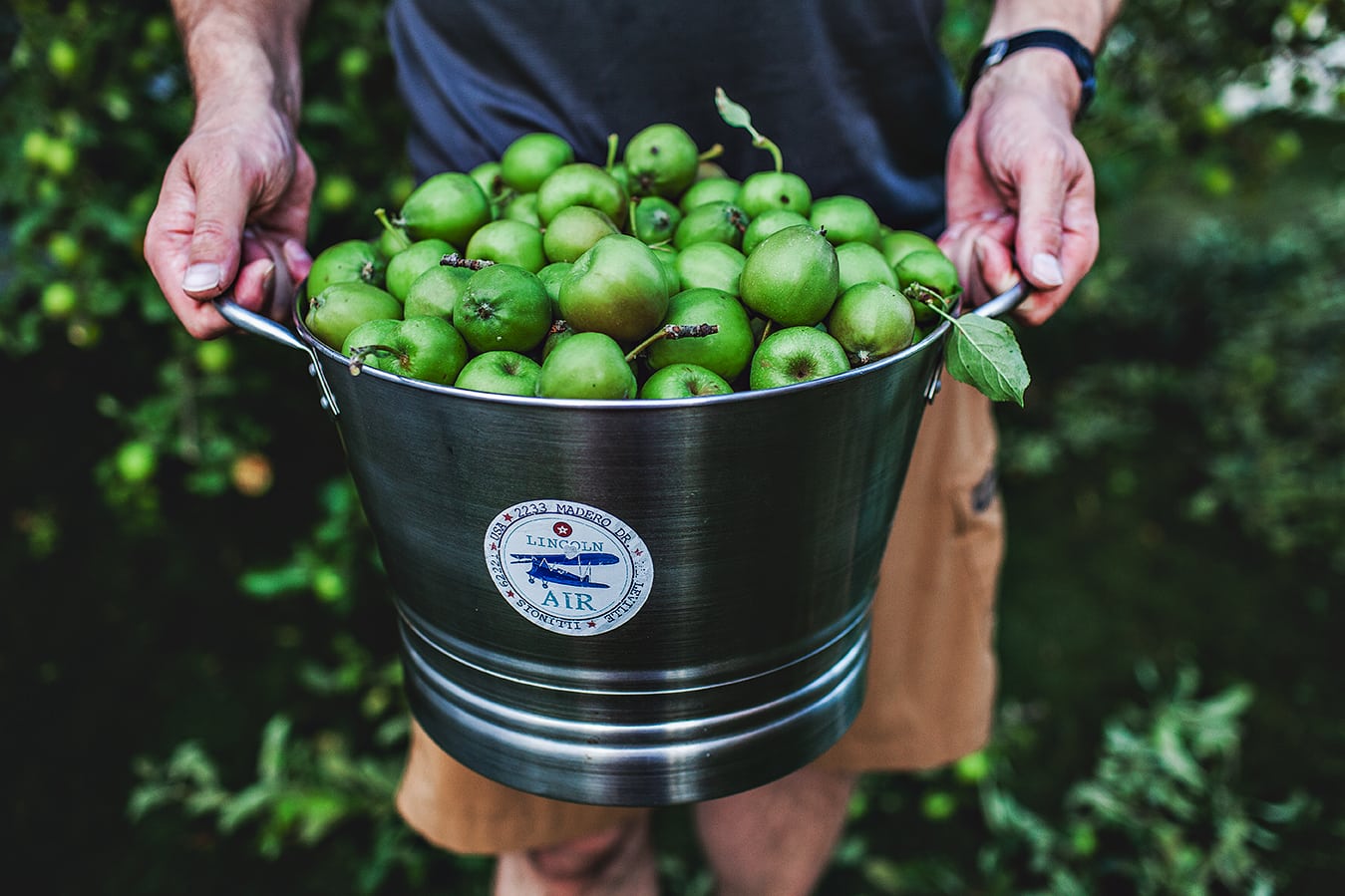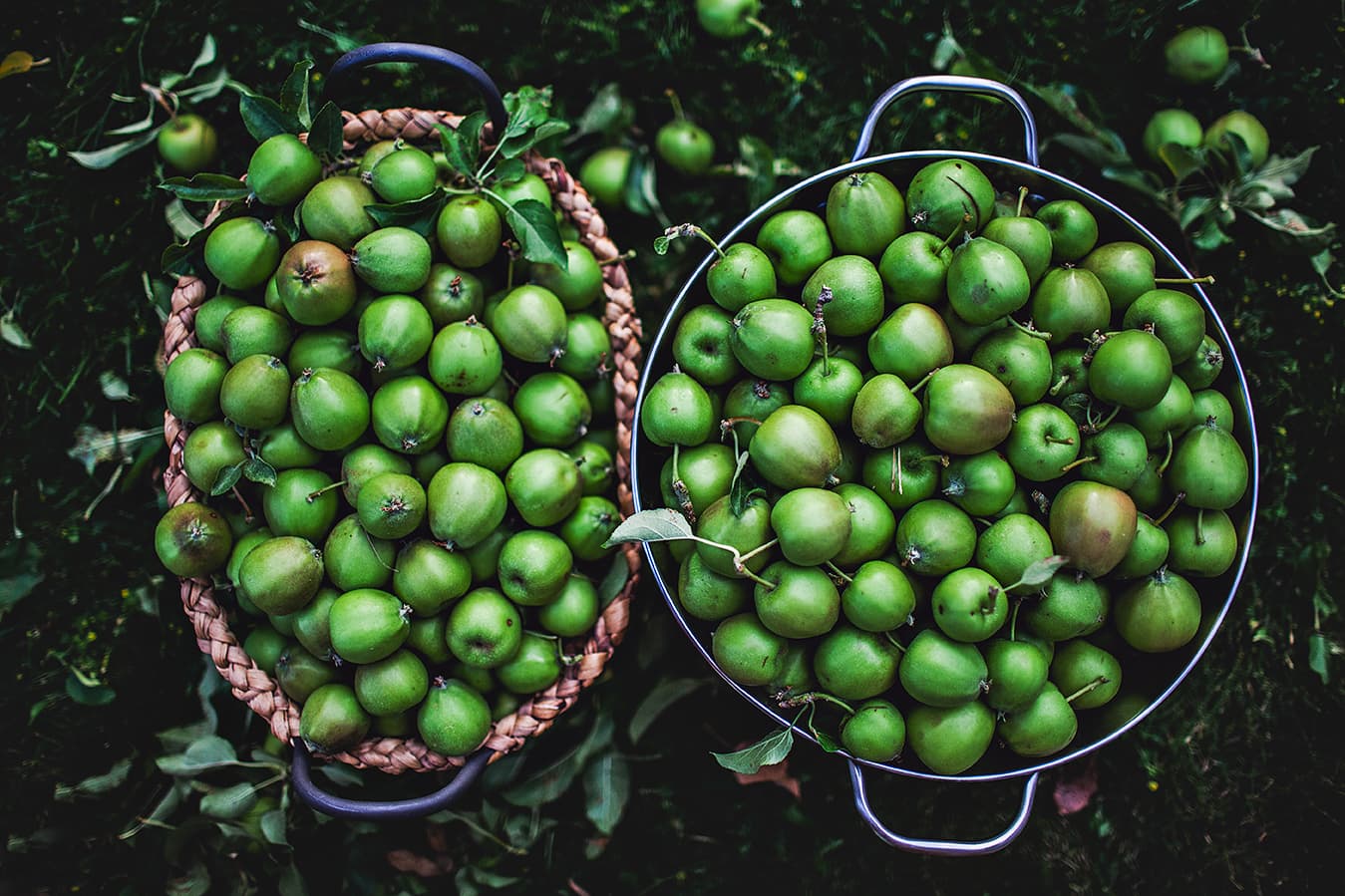 So naturally, I thought of a recipe that I could come up with to not waste those tart young apples. Immediately I thought of the simple Thai chili dipping sauce. This sauce was meant to be eaten with young mangos back when I was a child. The spicy, sour, sweet and spicy sauce combined with the tartness of the young fruit just makes this dip the perfect afternoon snack.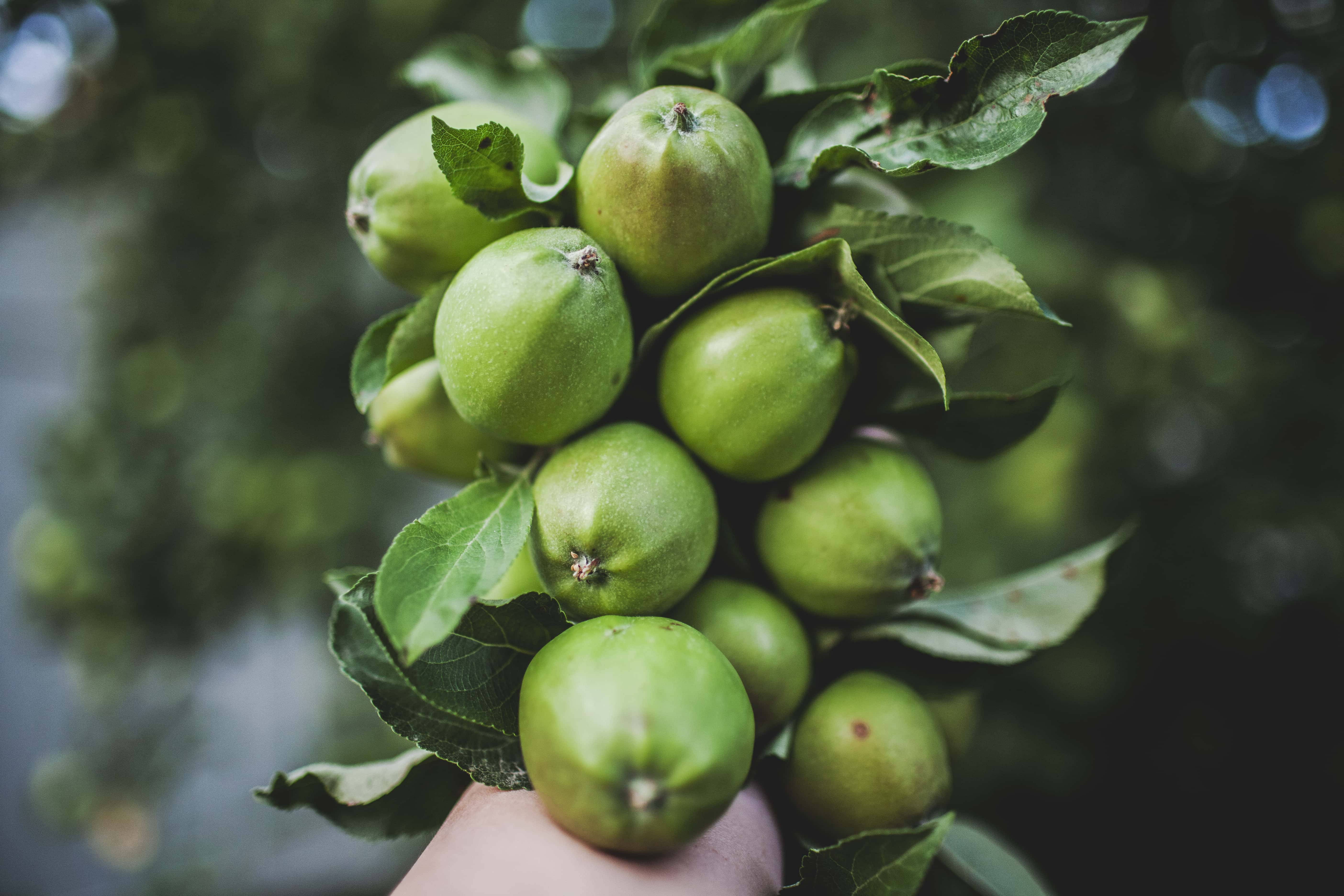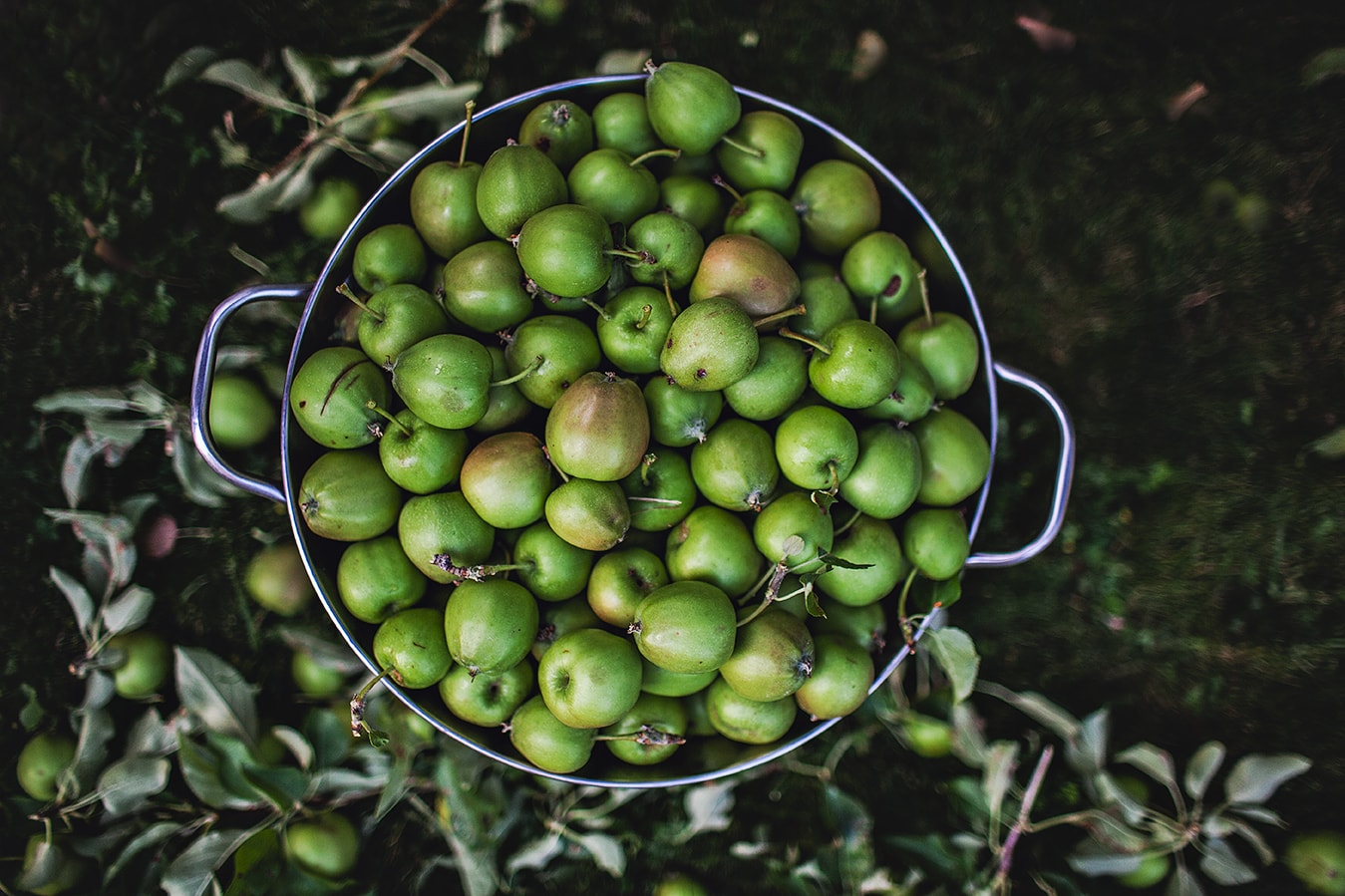 I live in Washington, a region known for fertile soil for orchard fruit. It's going to be apple season soon in the PNW. Right now, the young green apples are perfect for this recipe since I don't have access to young green mangos. The crispy, sour and tart young apples are as close to the young mangoes as we'll get around here. And if you live an area with young green mangoes, I'll give you my address to send them to me! (: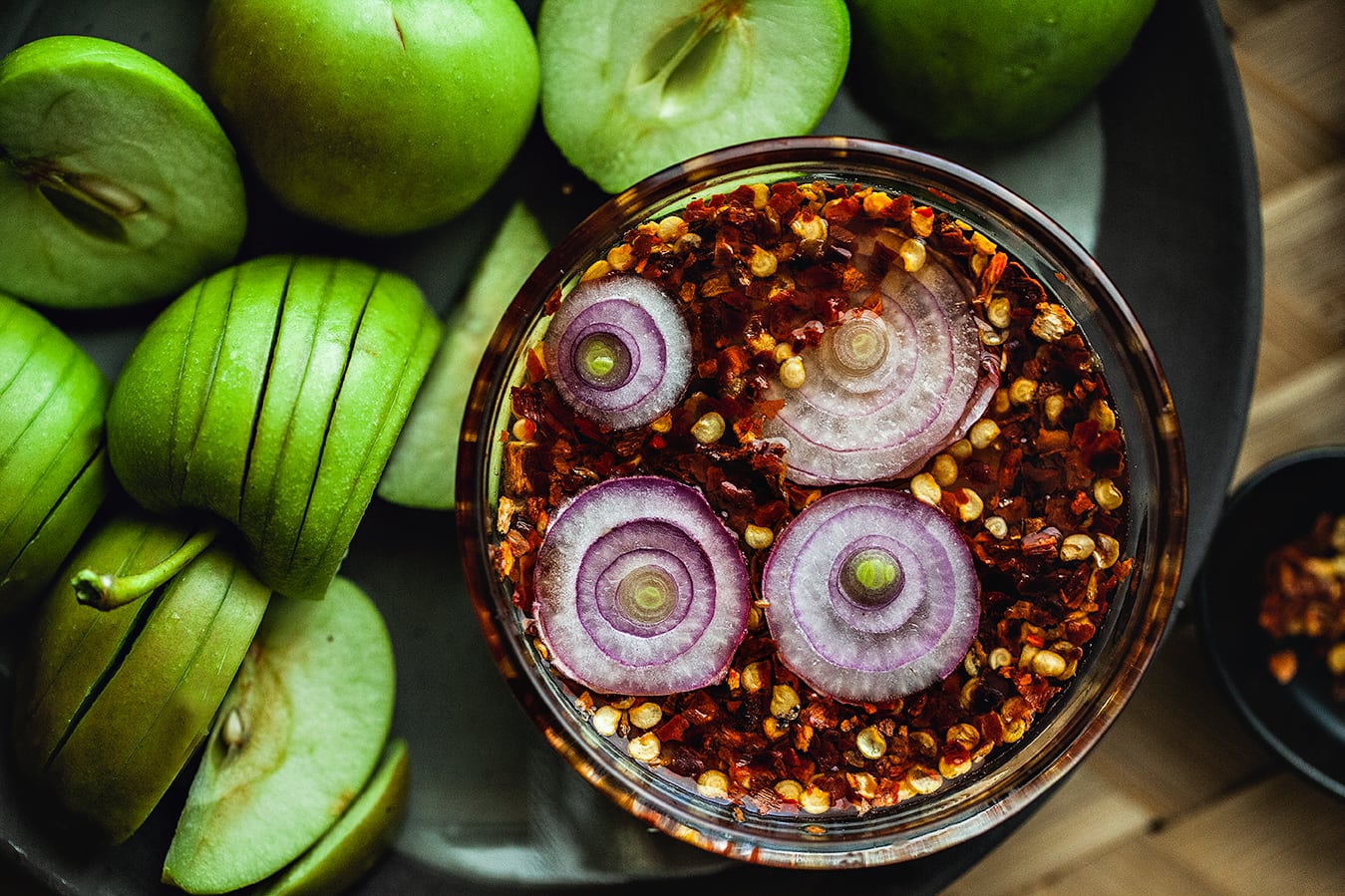 This recipe is quite simple. You only need 6 ingredients. It can get spicy, but you can moderate the spice level as needed. I brought this dip to a dinner party the other night and was quite surprised at how many people handled the spiciness!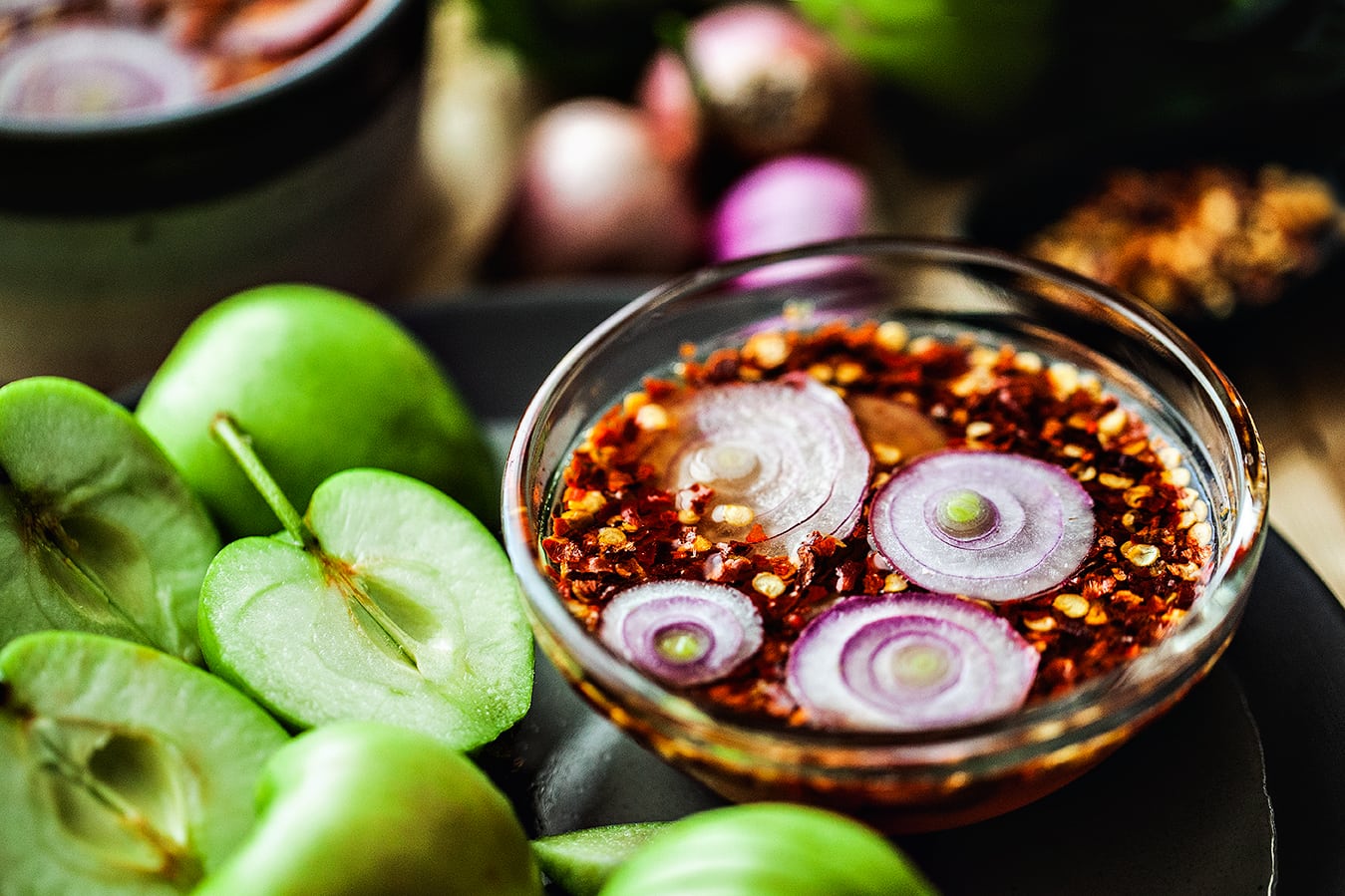 After one bite though, it's going to be hard to stop, so get ready for some mouth-watering chili dipping sauce. Are you ready to try this super simple recipe and never waste your green sour and tart apples again? Let's make this!
How to Make Thai Chili Dipping Sauce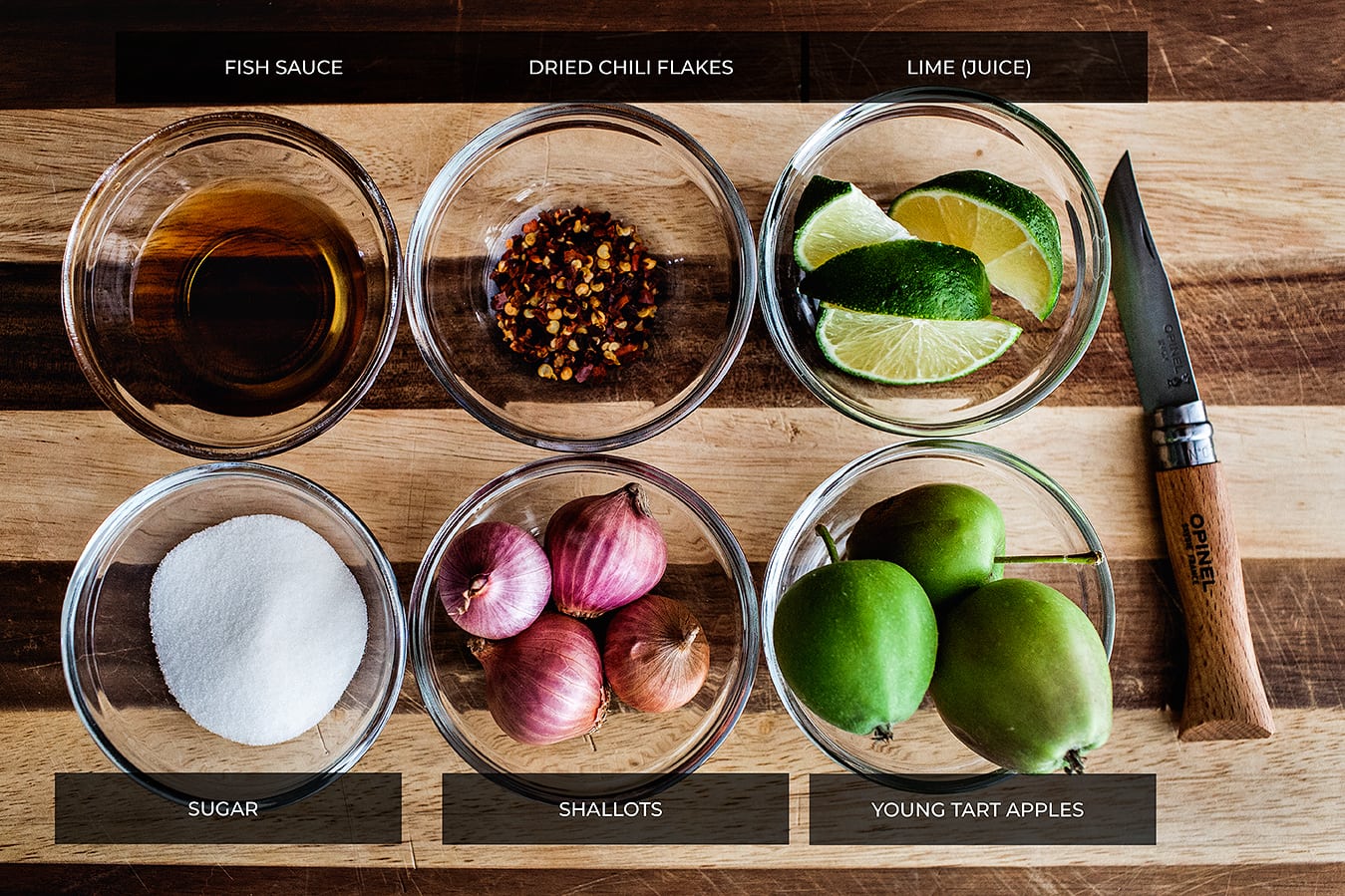 Print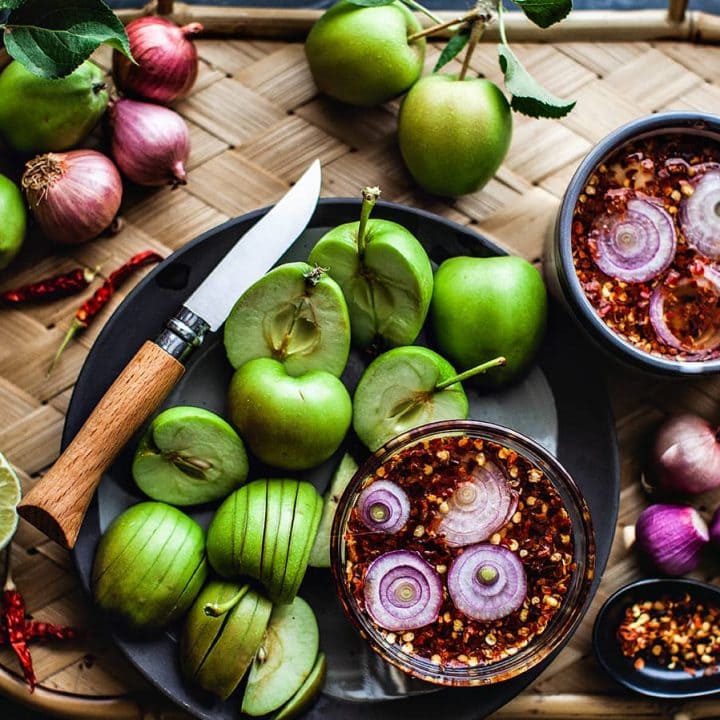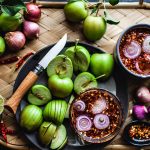 Thai Chili Dipping Sauce
---
Author:

Suwanee

Total Time:

15 minutes

Yield:

6

1

x
Description
A sweet, sour, salty and spicy Thai chili dipping sauce used to dip unripe crispy and tart fruits like mangoes, sour plums, and apples.
---
⅓ cup Sugar
⅓ cup Lime juice
⅓ cup Fish Sauce
½ cup Shallots sliced thin but leave about ⅔ inch in length.
1-3 table spoon Chili Flakes (as Preferred.)
---
Instructions
Mix all the ingredients together in a bowl, stir well until the sugar is as dissolved as it can be. Let it sit for 5 minutes for the shallots to soften and sugar dissolved.  Up to 30 minutes (if you can wait!).  Stir well  before serving.
Cut up the tart apples into thin but wide slices. Think using the slices to scoop up the sauce into your mouth.
Dip the apple slices and scoop in to enjoy all the flavor explosions in your mouth! Share this with a friend or family members and have some ice water ready to cool off your mouth.
Notes
* You can adjust the spiciness level as needed with this recipe.
* To keep the tart fruit from turning brown, soak it in salt water. Just add a table spoon of salt to a 3-4 cups of water.
Prep Time:

10

Cook Time:

5

Category:

Snack

Cuisine:

Thai
Keywords: Thai chili dipping sauce, Spicy thai dipping sauce, Thai chili sauce, mango dipping sauce