Hi there, I'm Suwanee.
Today is May 10, 2019, and I'm launching my Thai food blog. On this day in 1991, I came to America. Alone. As a barely 13-year-old girl from a small rural leprosy village in Thailand. I brought with me a large rainbow plastic bag filled with old clothes. Also in the bag, was my best worn-out shoes, and just a few personal belongings important to a 13-year-old country girl. In that stuffed and oversized bag, that I had checked at the airport, was my most prized possession. A clay mortar and wooden pestle set. At that age, I didn't know how to cook anything with it, but I knew I wanted it with me to remind me of a home I was about to leave behind, forever.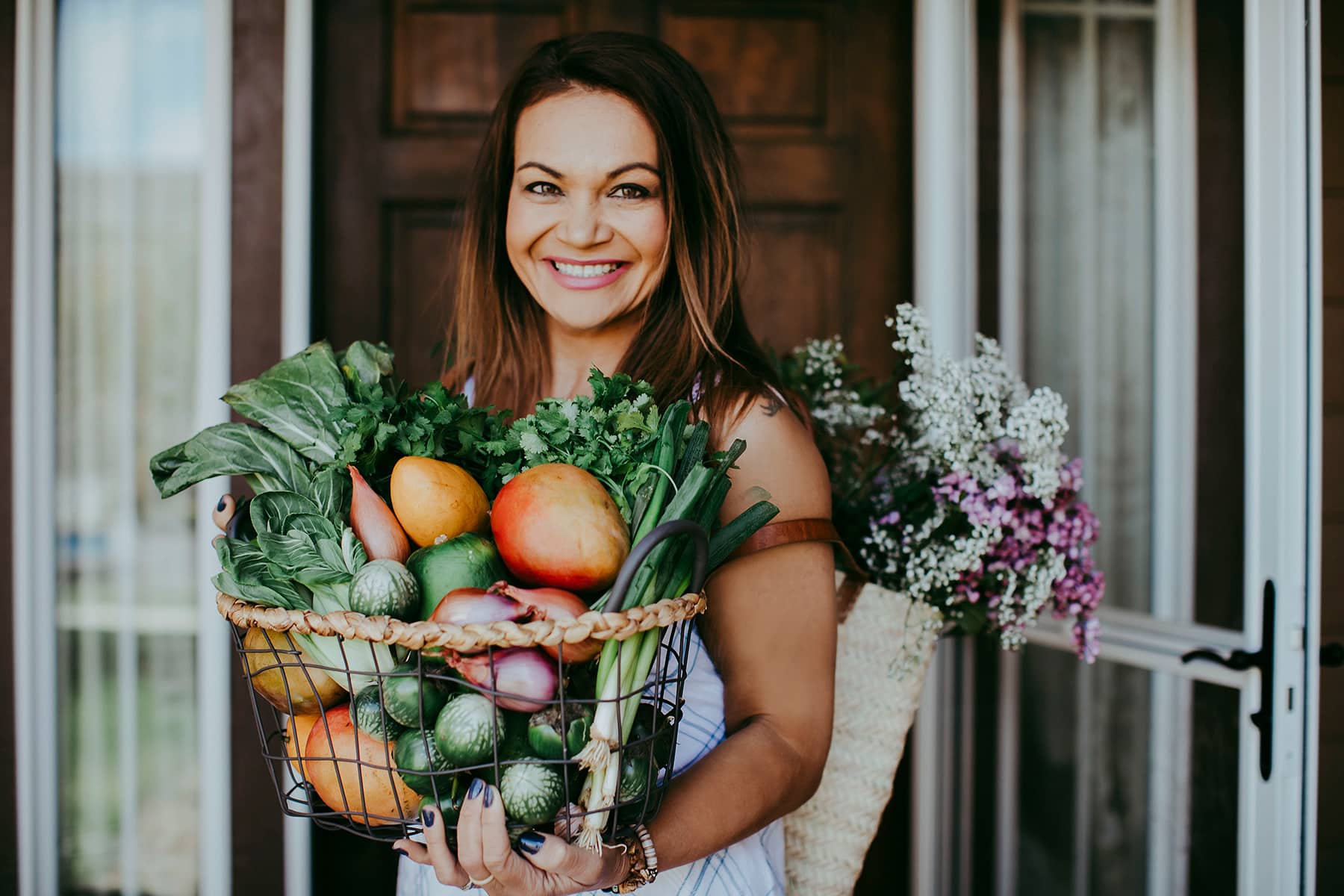 On that day, May 10, 1991, my plane landed on American soil. Also that day, I began my new life as a first-generation immigrant, with my new American family in Eau Claire, Wisconsin. There are many stories to be told between those years and now. But today, I chose it as the day I embark on a new journey. More like a dream that I've been formulating for years and I'm finally taking the leap to go for it. Bringing to reality my dream of writing, cooking, photographing, creating, and sharing recipes and stories of that part of my life. I'm starting a food blog. It may seem small and minuscule to many, but to me, it is a dream that's come full circle. Where it will lead? I have no clue. But I know this, I'm starting a new journey. A journey that will bring me back to my roots, where it all began. Thailand.
And I invite you all to come along with me.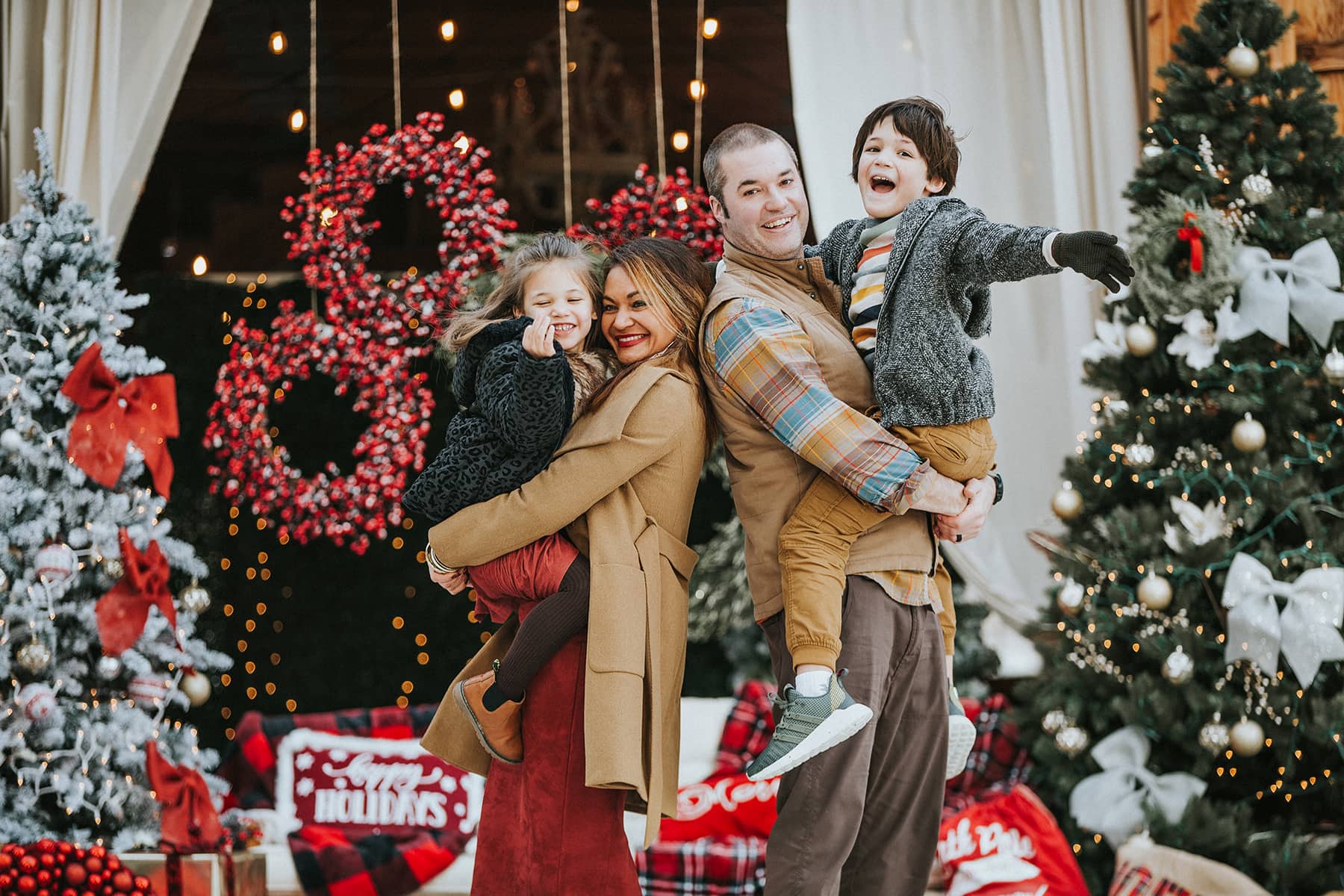 Photo by: Ifong Photography
This blog will focus mainly on Thai food with a focus on the region of Isaan, the arid Northeastern part of Thailand.
I will be sharing my favorite recipes, tips, and how-to's, to help you learn how to cook Thai food in your own kitchen. But, there's a little twist. I love traveling and exploring different cultures. Therefore, I will throw in a few of my international favorites here as well, just to keep things new and interesting.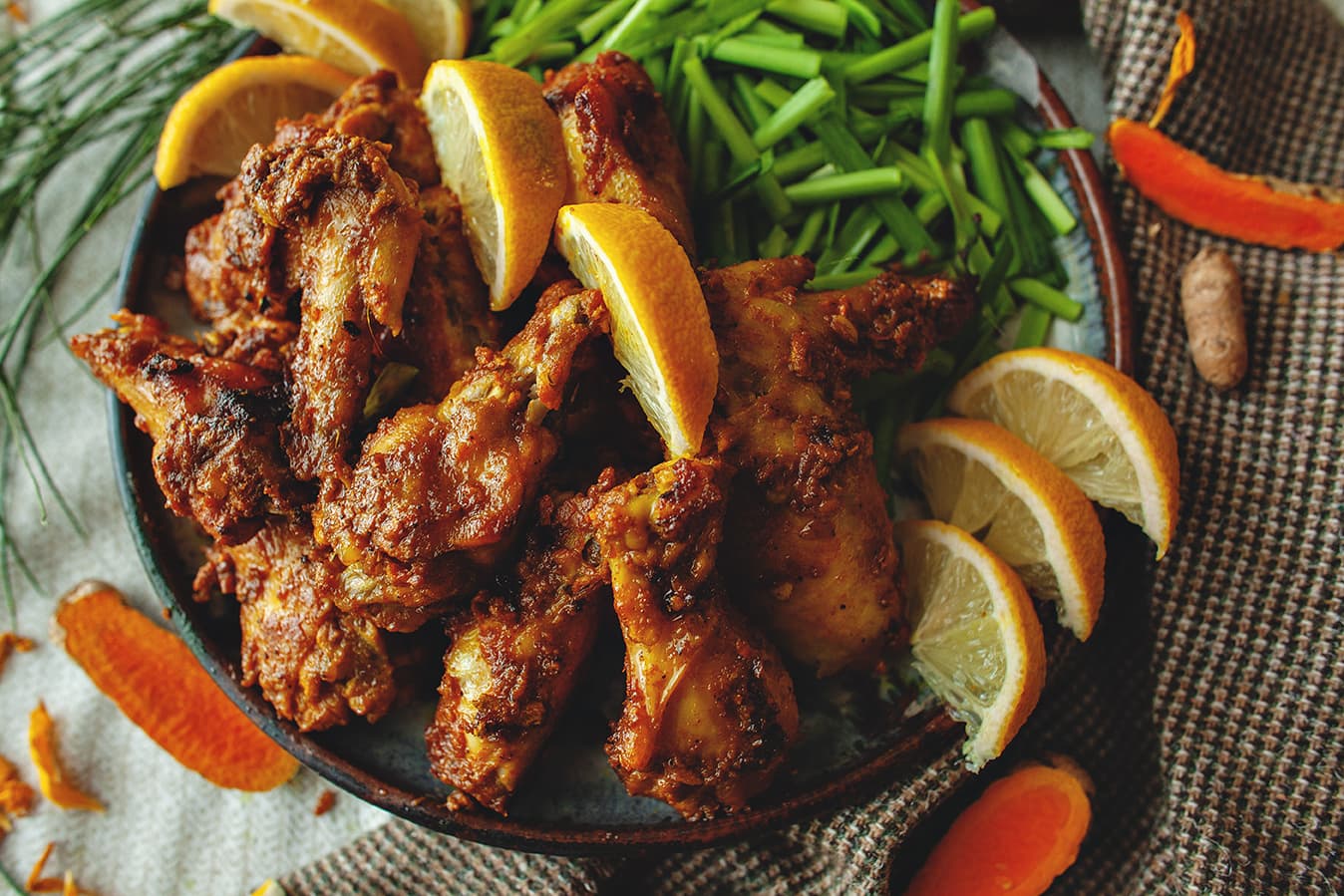 (Like this Pakistani Curry Wings from my friend Marty who's lived with her missionary parents in Pakistan for 4o years.)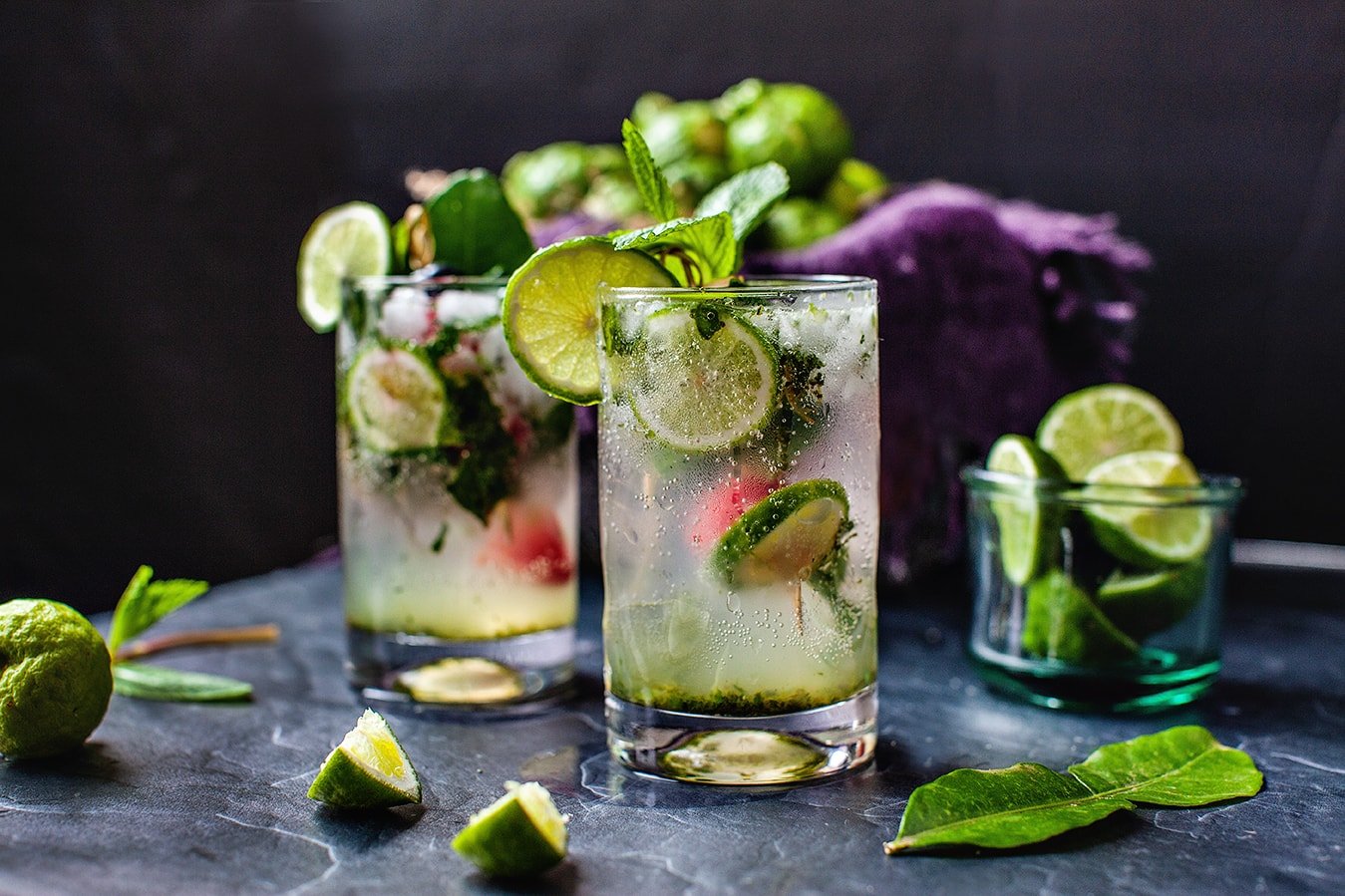 (And this, too. The very first drink concoction that I invented after a friend's friend hooked me up with pounds of fresh kaffir limes and lime leaves. BTW, these are extremely hard to find ingredients in the area I live the beautiful PNW.)
Just a side note, the precious mortar, and pestle broke upon arrival at customs in America. It was my very first plane ride and I had no idea what and how to pack for a trip like that. I have since owned a few other sets. Looking back now, I see that decision to bring something so large and heavy as a preview of what will take place almost 30 years later. I had no idea what that would all mean, until now. So here I am, claiming this tiny little spot on the internet as my own. There'll be lots of stories to share for sure. Most notable of all, there will be lots of mouth-watering recipes that will be shared with you in this space. Come along with me on this journey. It's going to be a good one, I can feel it.
//////////
As a thank you, I have a FREE GIFT just for you!
I've created a budget-friendly recipe book with 10 delicious recipes for you to try at home.
You can find the free gift HERE!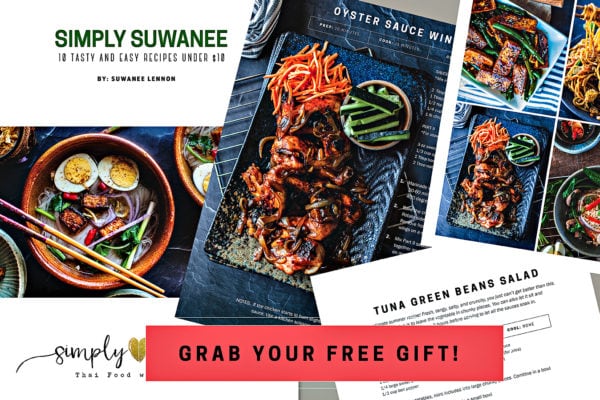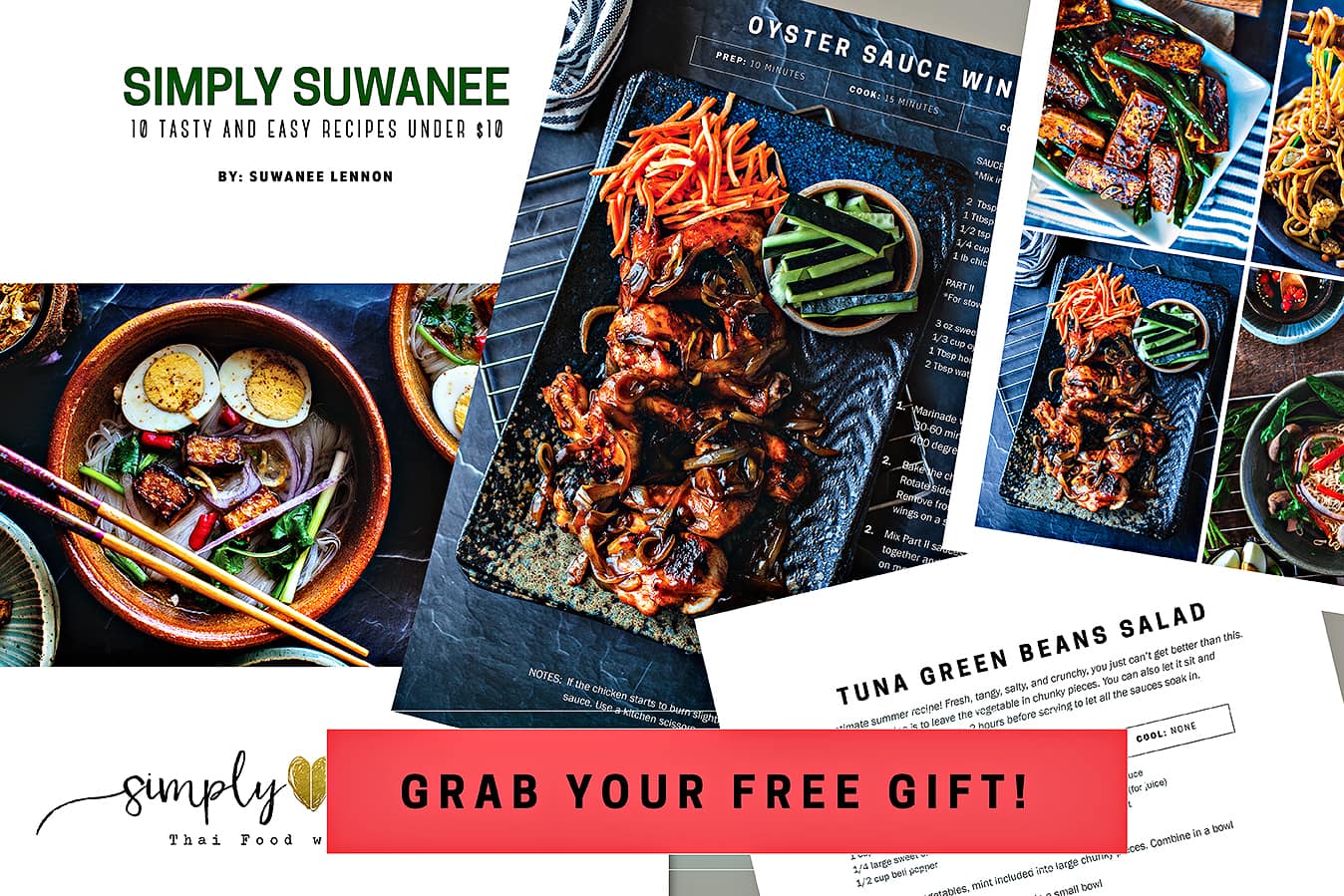 //////////
And don't forget to share my site with everyone you know!
I'm excited to be sharing this journey with you, can you tell?
Happy cooking and eating Thai food!
~ Suwanee