What is tapioca starch? Tapioca starch or tapioca flour is made from the starch of the root of a tuber vegetable called Cassava. The soft and powdery flour is often used in Thai cooking as a thickening agent for recipes like gravies, sauces, desserts, stir-fries, and soups.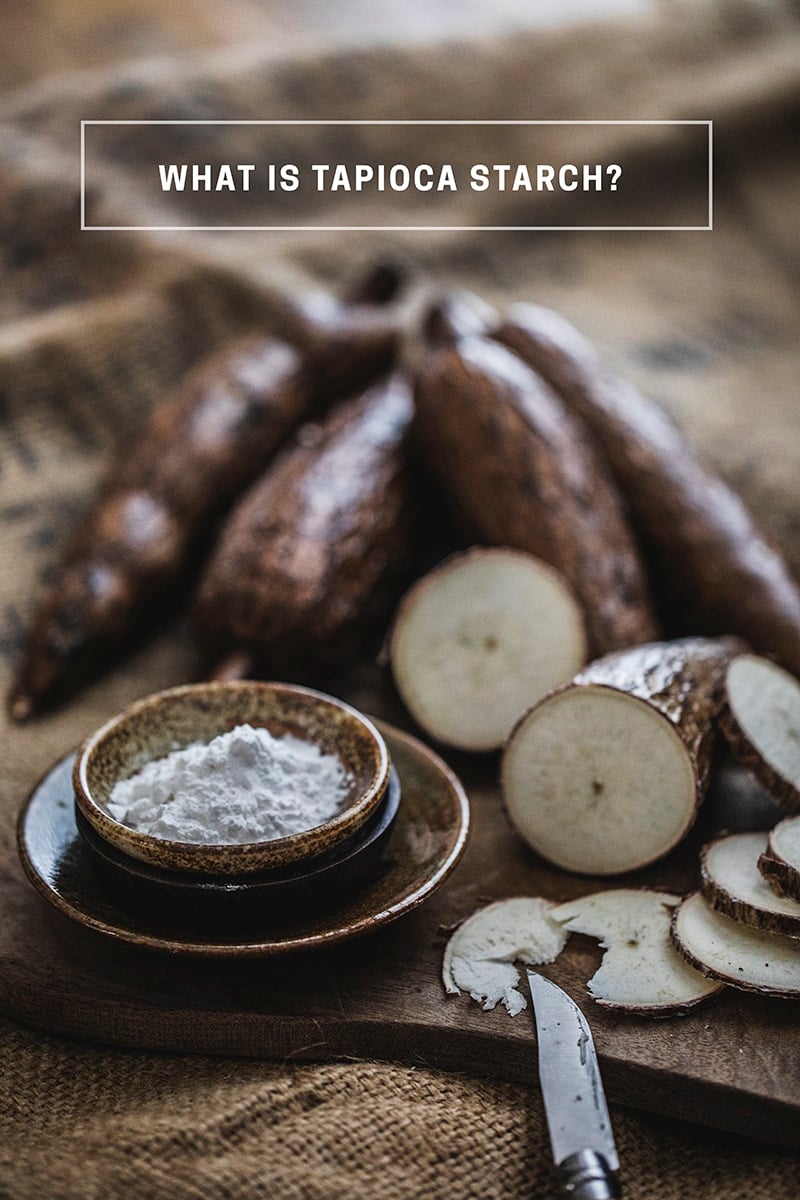 Tapioca Starch
vs

Cassava Flour

Since tapioca starch is made from cassava, a tropical vegetable root similar to sweet potatoes, it is easily confused with cassava flour. Though both are from the same tuber plant cassava, the processing of each is different. Cassava flour is made from the entire root of the cassava while tapioca flour is made from the starchy part of the cassava. Tapioca starch is also called tapioca flour, both are the same thing. Are you confused yet? Basically, they are from the same root but one is made from the starch of the vegetable. One of the best things about cassava flour is that it's gluten free and it's a great alternative for those with gluten sensitivity.
Tapioca Starch Substitute
What's a Good Tapioca Starch Substitute? If you are unable to find tapioca starch, there are a few good options for you to find in your local grocry stores. Here are are some good options to use if your recipe calls for tapioca starch substitute:
Cassava Flour
Corn Starch
Rice Flour
Potato Flour
Arrow Root
What is Cassava?
Cassava, or Yuca, is a tuber vegetable, meaning it's the root part of the plant. It grows in tropical climates. Cassava roots have a slightly flakey, dark brown textured skin that covers the white interior part of the root. It is a very starchy vegetable similar in texture and shape as sweet potatoes and yams. The hardy crop grows well in tough weather conditions, thus making it one of the fastest growing vegetables in many dry and arid regions around the world. Cassava is a staple food in many cultures as it is a very versatile plant. The roots are used extensively in many different forms for cooking, while the leaves can be eaten, as well.
Benefits of Cassava
Cassava is a great source of carbs with lots of health benefits like being a good source of antioxidants and it supports nerve, brain, heart and muscle function. Overall, cassava is a highly nutritious tuber vegetable that is used regularly in many dishes around the globe. Here's a note of caution if you are cooking with the cassava root: It is poisonous if you are to eat it raw! You must peel the skin, boil it well and then cook with it. However, I'm going to be using the processed cassava flour (tapioca starch) in one of my next recipes.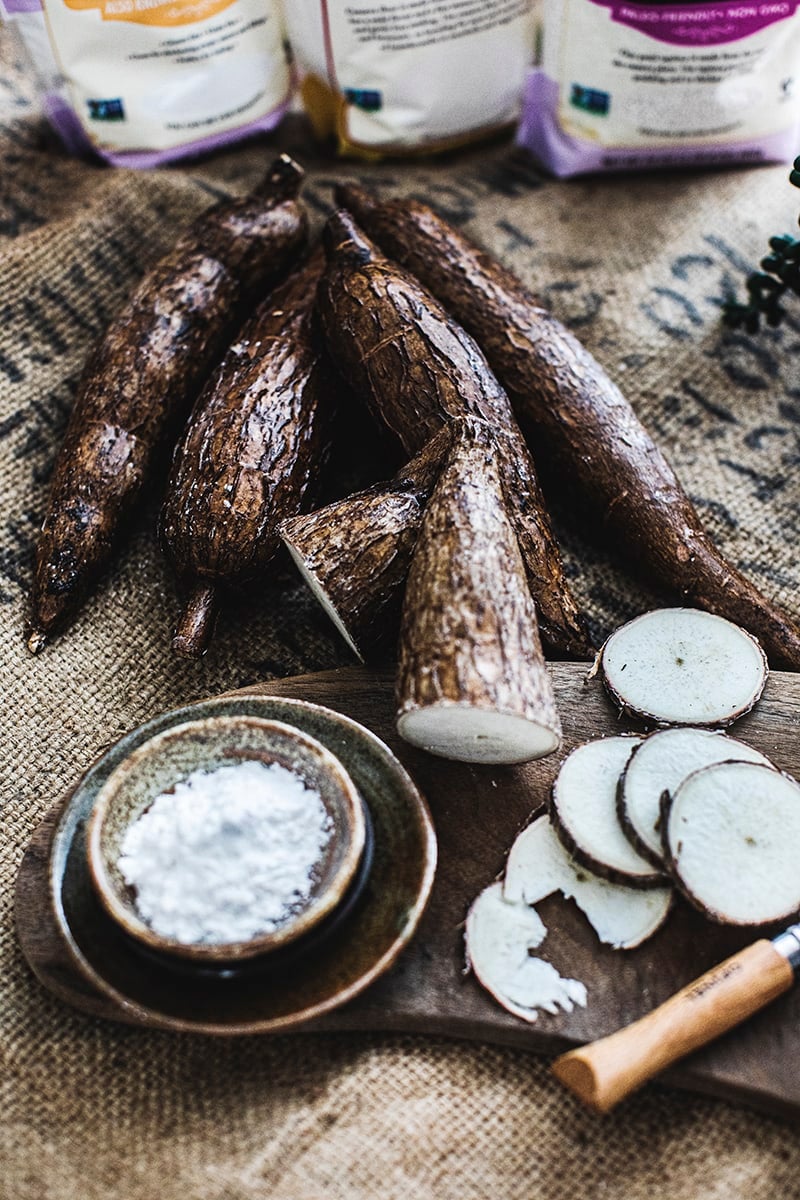 Tapioca Starch in Thai Cooking
Tapioca starch, the flour of the cassava plant, is used in a few Thai dishes like stir fries, soups and desserts. It's one of those ingredients that can be substituted by other flours if you are not able to find some in your local grocery store. I was able to easily find tapioca flour (starch) and cassava flour in my local grocery store in the baking aisle.
Tapioca Pearls
Say what? Yes, there are such things out there. If you ever had bubble tea, then you have had tapioca pearls. Those are the round pearls at the bottom of your drink. Also, if you have eaten tapioca pudding before, the tiny, soft round lumps are boiled down tapioca pearls. Tapioca pearls are also made from the roots of the cassava plants. They are just formed into pearl-like pieces, thus the name, tapioca pearls. Check your flour aisle the next time you go to your grocery store. I was able to find the small pearls at mine. When you get a chance to go to your Asian market, look for them, also. You will find them in all different shapes, sizes and colors!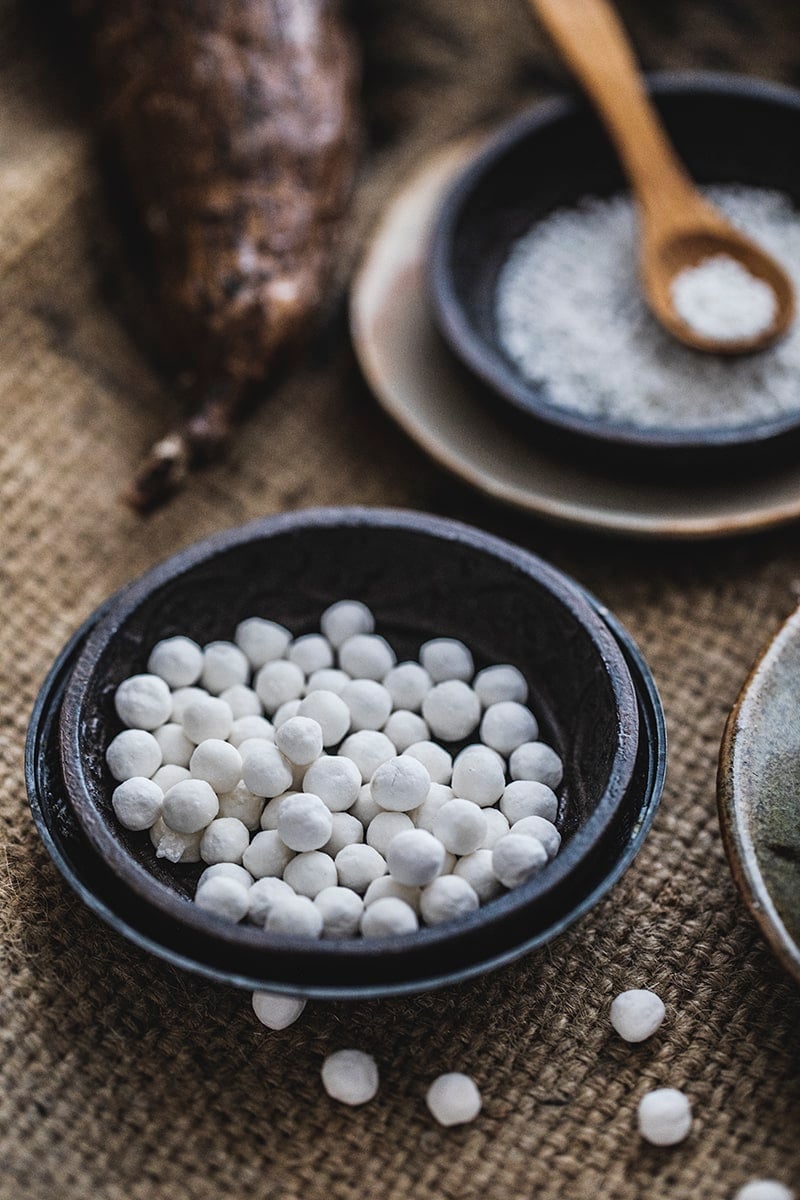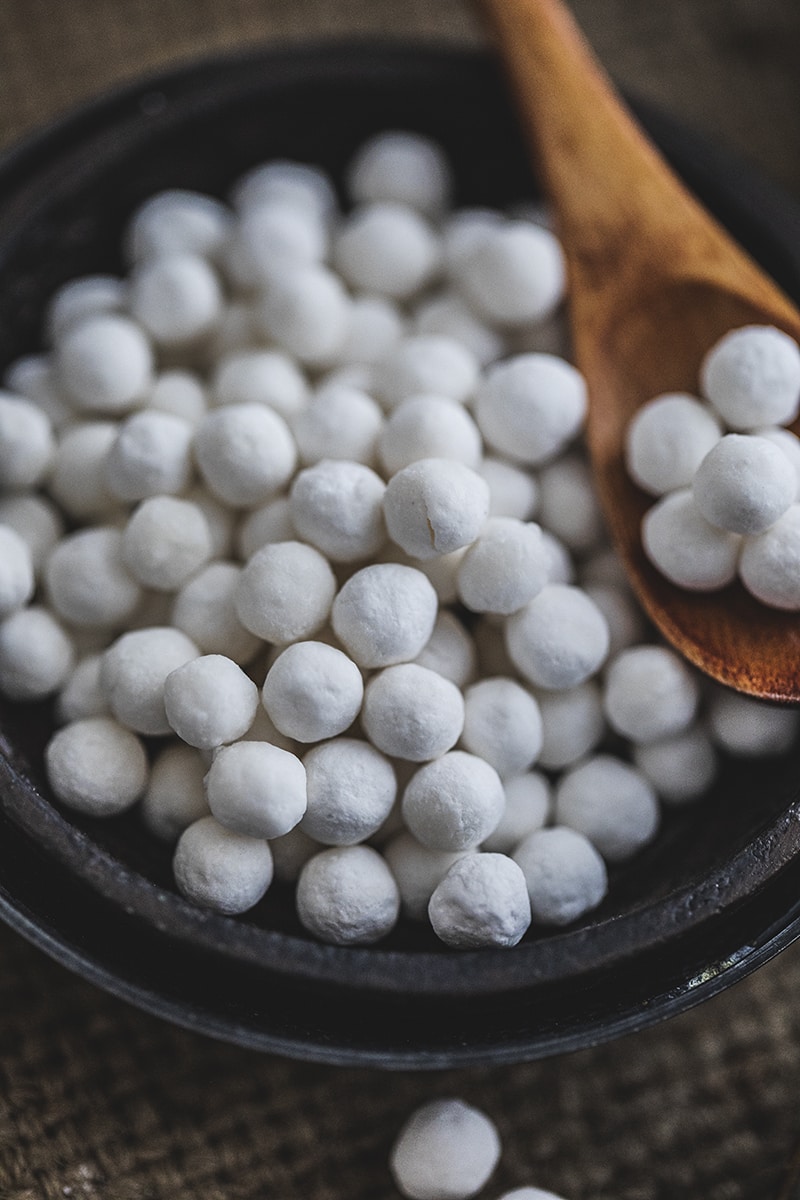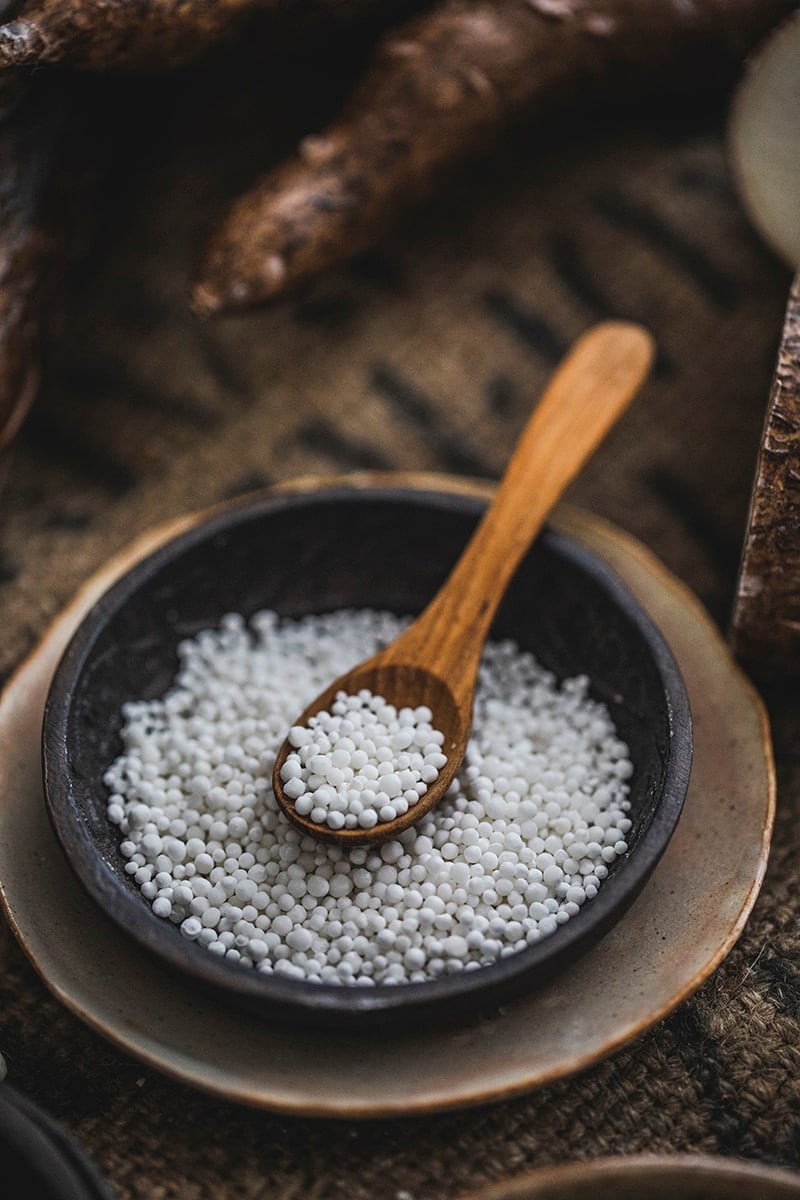 So, why am I talking about tapioca starch, cassava flour, and tapioca pearls? Well, it's one of many ingredients that are used in Thai cooking as well as other Asian recipes that I will introduce you to later on down the road. I also know that there is a flour shortage going on right now. So, I want to present you with another lesser known, but healthy, flour option that you can use in your cooking! The next time you do a grocery run, grab a bag and then get ready to use it for one of my favorite recipes, coming up next!